Interview: SAIPH International BV/Saiph Holding BV/Coöperatief Saiph Holding U.A. – The 'ghost companies' of the Aliyev-Clan in the Netherlands!
Veröffentlicht (Aktualisiert: ) in Investigativjournalismus, Intelligence. Schlagwörter: Alivey, AZ, Corruption, NL, Rutte, Saiph International BV.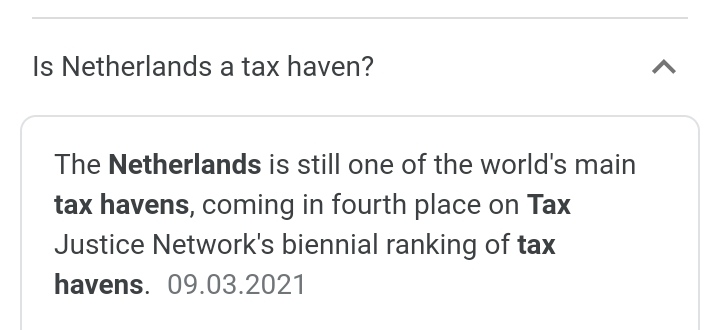 The reason why Rutte is not Teflon: and De Telegraaf not interested:
The entire Dutch economy under Rutte is built on a tax fraud scheme that includes AZ oil money flowing directly into the AZ laundromat as the following interview shows:
Interview with the security lady over the intercom of Strawinskylaan 1-1755:
Laemmergeier.info:
Hello, I am a journalist from Germany. I would like to know, which Company is registered at number 411.
Security lady:
Well, I don't know. You have to call them.
Laemmergeier.info:
Well, I could not find a telephone number. I guess it is a corrupted company involved in a Financial-Crime-Scheme. So they probably just have an address and no telephone number. It is probably Saiph International BV, isn't it? (It isn't anymore)
Security lady:
I cannot help you with that.

Laemmergeier.info:
Probably, they have only a small office space, right?
Security lady:
Probably
Laemmergeier.info:
So they probably, if at all, only rent an office space and say this is our address, right?
Security lady:
Probably
Laemmergeier.info:
So: you have numbers 1 to 1755. So probably 1755 companies are registered to this address1.
Security lady:
Oh, I have to hang up *stammer* I have to call
*piep* *piep* *piep*
[1] Red-flag: Probably, a shelf- and shelf-company-address
"Azmont Investments was founded in July 2012 by the Dutch company Saiph Holding BV, according to the Montenegrin state registration authority. The company also cooperates with Cooperatief Saiph Holding U.A., which was named in a 90-year lease from the Montenegrin government in 2013 on the condition that it pay for the construction work in advance. is one of the many companies established by SOCAR in the Netherlands.[…]According to the official database of Montenegrin companies, 99.99% of Azmont Investments' shares are currently owned by Azerbaijan Global Investments (AGI). However, SOCAR did not leave the company completely: Saiph Holding BV still retains the remaining 0.01% stake in Azmont."
(CIA)
"The ultimate owners of the company Azmonts investments, which is building the luxury complex Portonovi in Kumbor, are the daughters of the president of Azerbaijan, Ilham Aliyev, Arza and Lejla, as well as his father-in-law Arif Pashayev."
(Vijesti)
"Am 11. Juli 2012, einen Tag nach der Unterzeichnung des Pachtvertrags für den Kombor-Komplex, wurde die Saiph Holding BV, die sich im Besitz von Cooperatief Saiph Holding UA befindet, in den Niederlanden registriert. Letzteres war später im Besitz von SOCAR.Am nächsten Tag gründete SOCAR in Montenegro Azmont Investments, an das sie ohne Zustimmung der Regierung verpachtete, was durch den Vertrag erlaubt war, der für CIN-CG vom Ministerium für nachhaltige Entwicklung und Tourismus genehmigt wurde. Im Dezember desselben Jahres übertrug SOCAR das Eigentum von Azmont entschädigungslos an die Saiph Holding BV. Im Juli 2014 erwarb das aserbaidschanische PSG Resort 80 % der Anteile an der Cooperatief Saiph Holding, während SOCAR 20 % der Anteile behielt. Vollständiger Eigentümer des PSG Resorts ist AGI, die im Oktober 2013 in Baku gegründet wurde. AGI wurde Anfang 2017 zu 100 % Eigentümer von Azmont, indem sie Kredite für den Bau von Portonovo bereitstellte. Ende 2017 wurden 8 % von Azmont von Arm International aus den Vereinigten Arabischen Emiraten erworben, die im Besitz der Saiph Holding BV waren, aber Anfang 2018 wurde AGI wieder vollständiger Eigentümer. Als AGI Ende 2015 in die Eigentümerstruktur von Azmont eintrat, gehörte es den aserbaidschanischen Unternehmen Ataholding (33%), Synergy Group (32%) und Pasha Development (35%). Hinter Ataholding standen drei Unternehmen mit Sitz auf den Seychellen, drei Unternehmen mit Sitz in Panama: Synergy gehörte zwei Einzelpersonen und Pasha Development gehörte zur Pasha Holding." (Armenpress)
"In den Niederlanden wurden am 11. Juli 2012, einen Tag nach der Unterzeichnung des Mietvertrags für den Komplex in Kumbor, die Firma Saiph Holding BV und ihr Eigentümer Cooperatief Saiph Holding UA registriert. Eigentümer des letzteren, also beides, war SOCAR. Am nächsten Tag gründete SOCAR in Montenegro Azmont Investments und übertrug ihr Pachtrechte ohne Zustimmung der Regierung, was durch den Vertrag ermöglicht wurde, der für CIN-CG vom Ministerium für nachhaltige Entwicklung und Tourismus bestätigt wurde. Im Dezember desselben Jahres übertrug SOCAR kostenlos das Eigentum an Azmont an die Saiph Holding BV. Im Juli 2014 erwarb das aserbaidschanische PSG Resort 80 Prozent der Anteile an der Cooperatief Saiph Holding durch die Zeichnung von Aktien, während SOCAR 20 Prozent behielt. Vollständiger Eigentümer des PSG Resorts ist AGI, die im Oktober 2013 in Baku gegründet wurde. AGI vergab Kredite für den Bau von Portonovo und wurde damit Anfang 2017 100%iger Eigentümer von Azmont. Ende 2017 wurden acht Prozent von Azmont von Arm International aus den Vereinigten Arabischen Emiraten erworben, die im Besitz der Saiph Holding BV sind, aber Anfang 2018 war AGI wieder vollständiger Eigentümer. Als AGI Ende 2015 in die Eigentümerstruktur von Azmont eintrat, waren die Eigentümer die aserbaidschanischen Unternehmen Ataholding (33 Prozent), Synergy Group (32 Prozent) und Pasha Development (35 Prozent). Hinter Ataholding standen drei Unternehmen mit Sitz auf den Seychellen und Panama, Synergy gehörte zwei Einzelpersonen und Pasha Development ist Teil der Pasha Holding."
(b92et)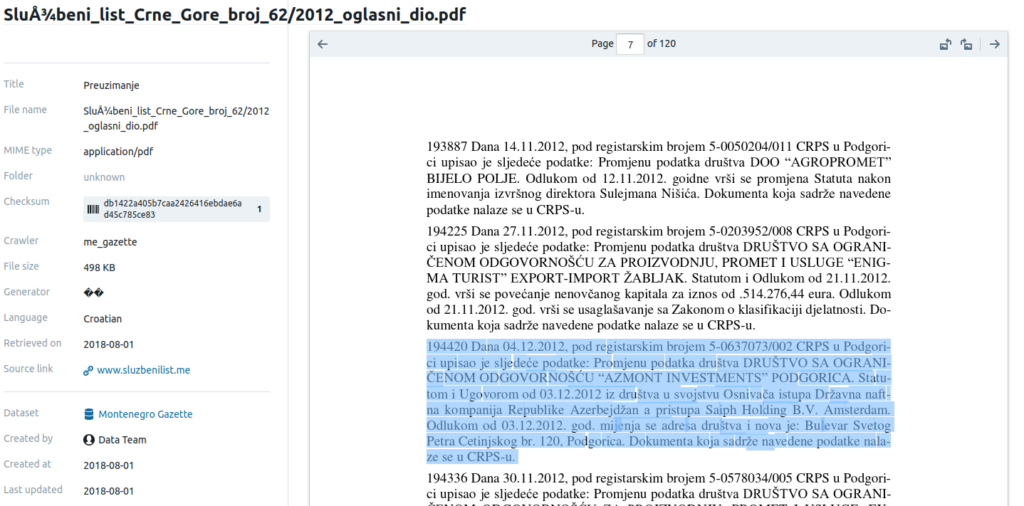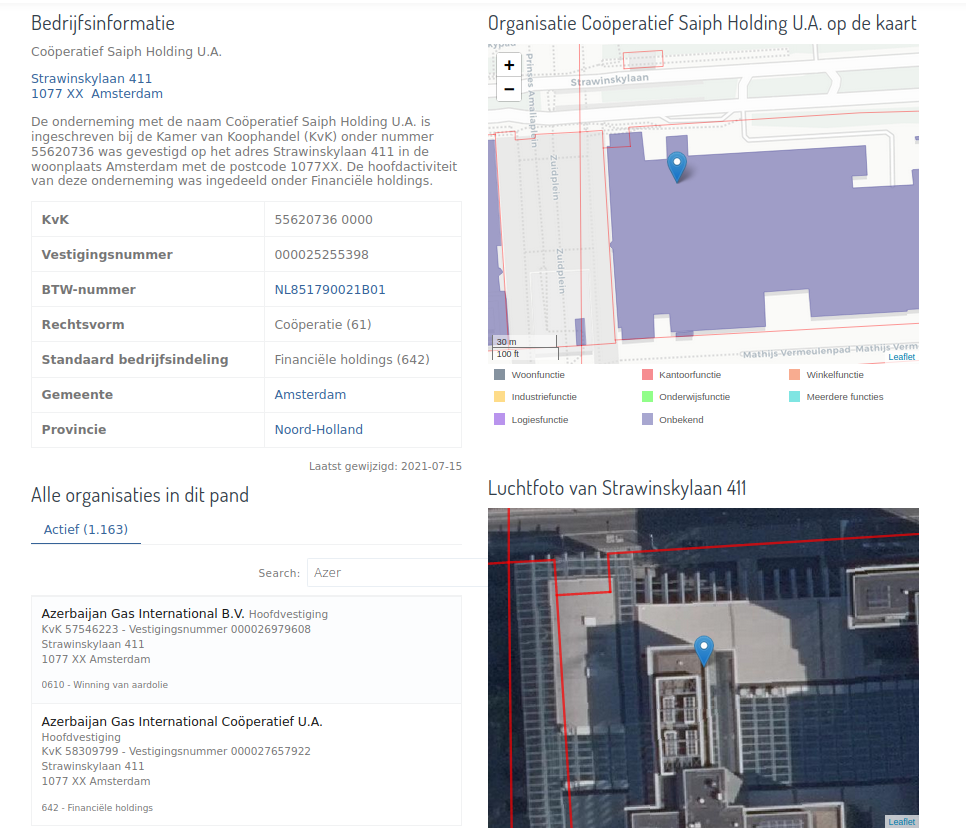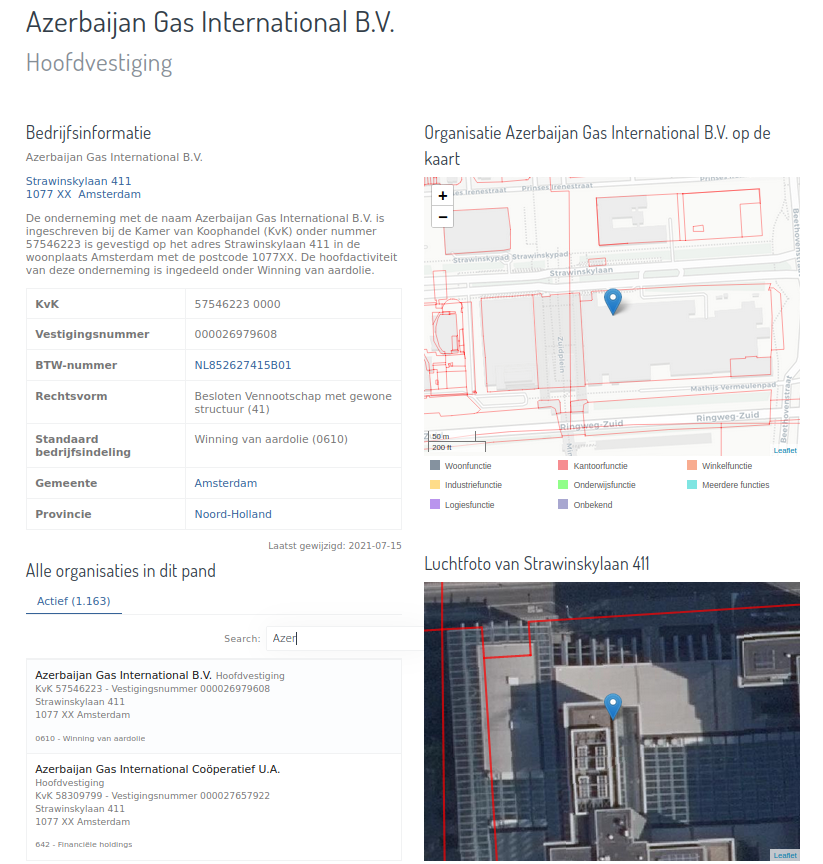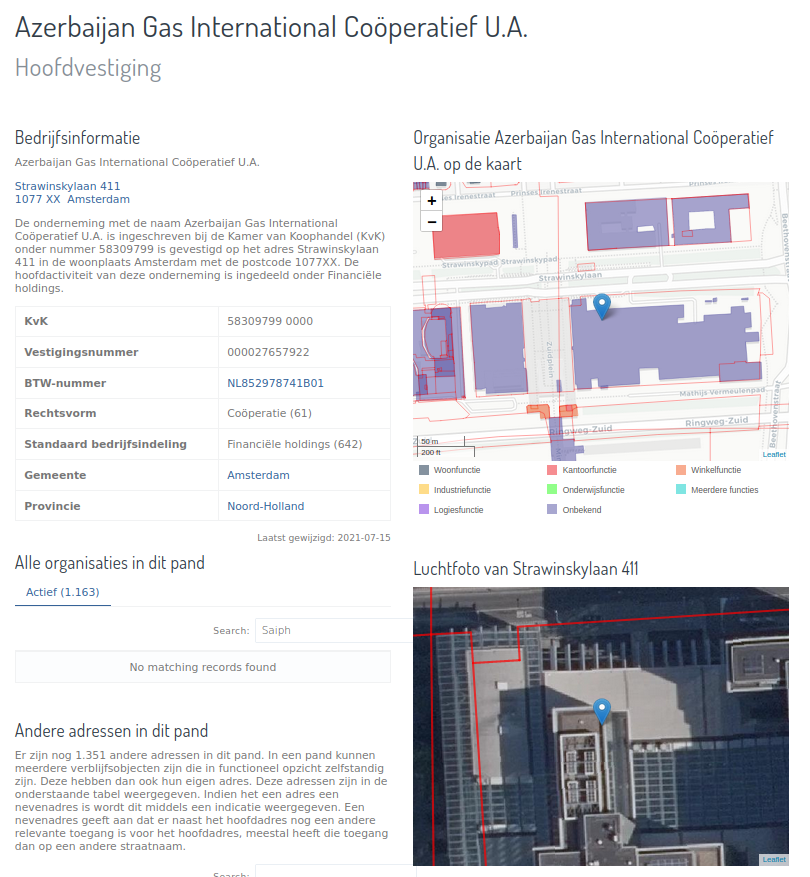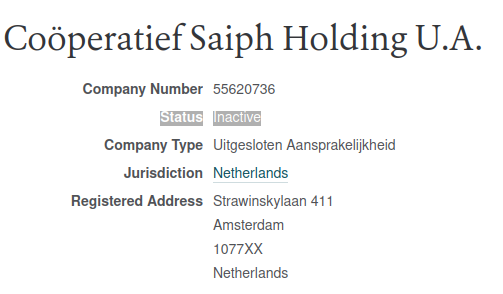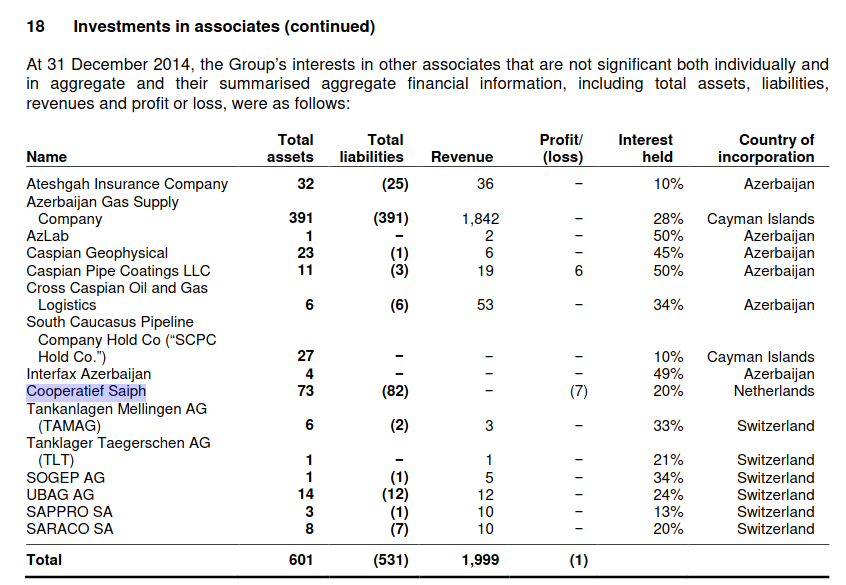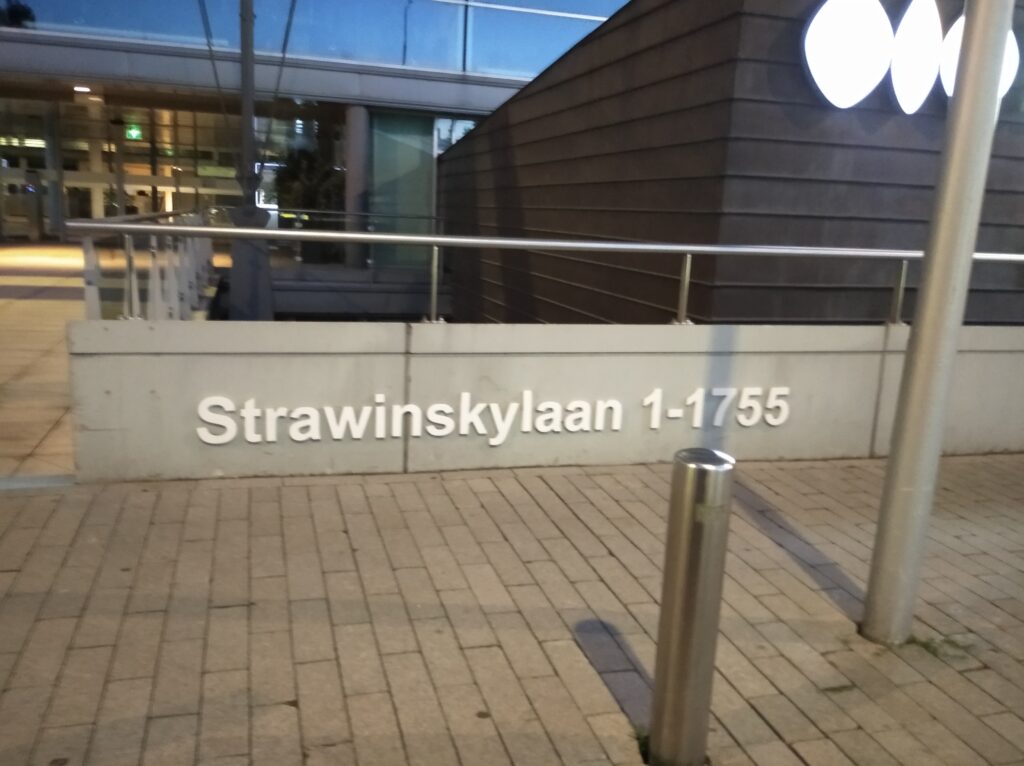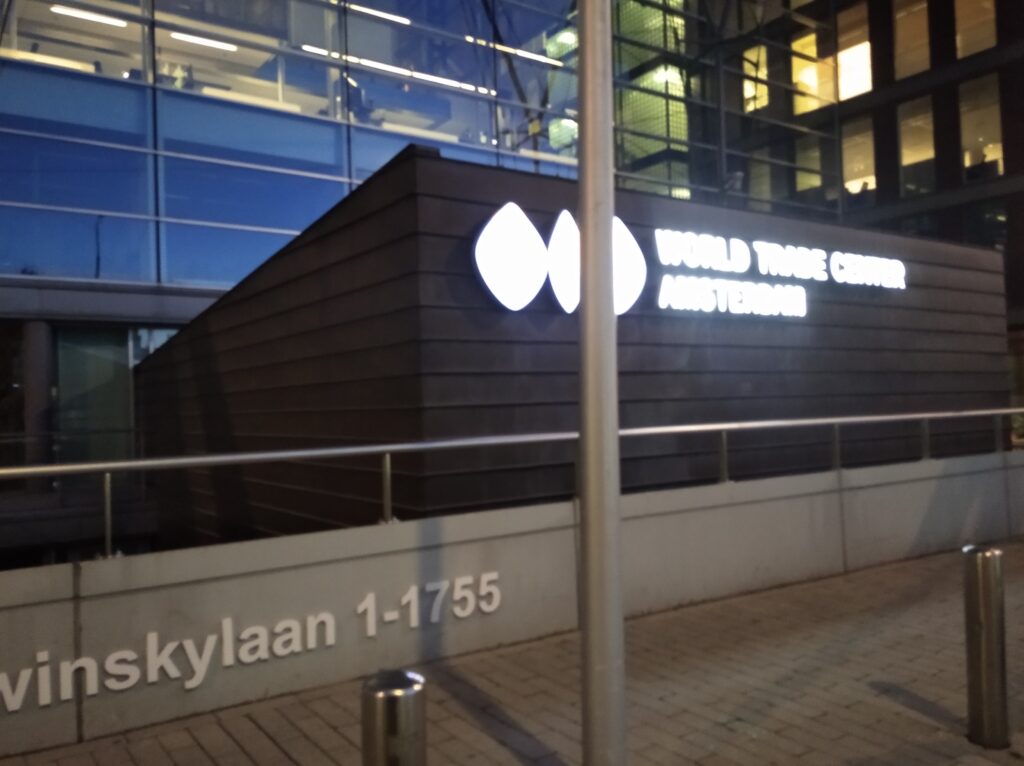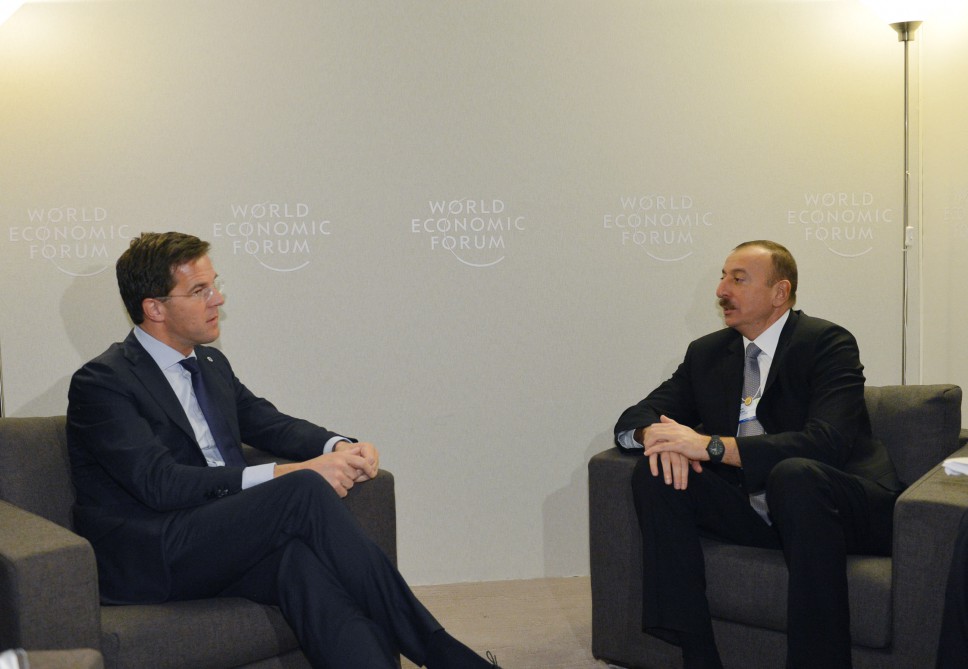 "President of the Republic of Azerbaijan Ilham Aliyev has met with Prime Minister of the Netherlands Mark Rutte in Davos.
During the meeting the sides noted the successful development of bilateral relations in the political, economic and other spheres and pointed to the good potential for active economic cooperation between the two countries. It was indicated that investments serve to strengthen economic relations. The parties also stressed the importance of the effective cooperation within international organizations.
The sides also exchanged views on other issues of mutual interest."
(Official Web-Site of the President of AZ Ilham Aliyev, 2014)
Before:
"Your Excellency,
Please accept my congratulations on your re-election as President of the Republic of Azerbaijan.
I hope that relations between our two countries, especially our economic relations will continue to grow stronger during your present term in office. I look forward to working with you :and it will be pleasure to welcome you to the Netherlands in March for the Nuclear Security Summit.
I wish you every success in the important tasks that lie ahead.
Yours sincerely,
Mark Rutte
Prime Minister of the Kingdom of the Netherlands"
(Azertac, 29.10.2013)

REPUBLIC OF AZERBAIJAN PRESIDENTIAL ELECTION 9 OCTOBER 2013 OSCE/ODIHR Election Observation Mission Final Report:
"The Statement of Preliminary Findings and Conclusions issued by the IEOM on 10 October 2013
concluded that the election "was undermined by limitations on the freedoms of expression, assembly and association that did not guarantee a level playing field for candidates. Continued allegations of candidate and voter intimidation and a restrictive media environment marred the campaign. Significant problems were observed throughout all stages of election day processes and underscored the serious nature of the shortcomings that need to be addressed in order for Azerbaijan to fully meet its OSCE commitments for genuine and democratic elections."