Research Material: All for the sake of oil? Ines Berger: Azerbaijani gas, multiple sector-clusterfuck & dubious "logistics" companies
Datum: 10. August 2021

At this point, the research material is published to allow the reader's own analysis with transparent sources. Comments have been left, but may be ignored.

According to Nietzsche, language is a lie anyway and an impermissible abstraction from reality. Pictures, even in the imagination, mediates more truth than the random connection between concepts, letters and the respective reality.[1]
Be that (methodology legitimization/rationalization of Gonzo-laziness) as it may, Silk Way Airlines has already come to the attention of Laemmergeier.info in other contexts, as Tigran Balayan [2] (Ambassador Armenia to the Netherlands, The Hague), who still owes us money for the election observation mission (Covid-19 conditionally canceled does not mean free of liability), knows very well:
Ashot Smbatjan even advised us by phone to visit Eichhornstrasse 9 in Muennerstadt (Ambassador Armenia to Germany, Berlin, phone: +49 97334557). We distributed flyers.
Unfortunately, Silk Way Airlines has apparently no connection to the EKM Global Consulting GmbH Racket.
Research excerpt for incoming Article
"All for the sake of oil? Ines Berger: Azerbaijani gas, multiple sector-clusterfuck & dubious "logistics" companies" (Laemmergeier.info)
The dubious networker woman Ines Berger: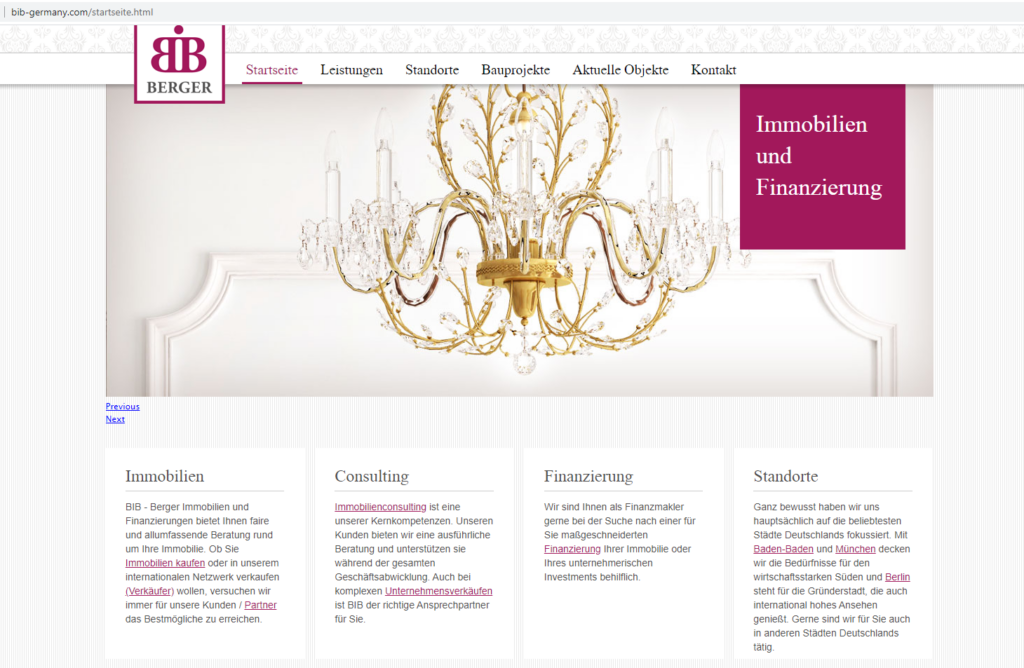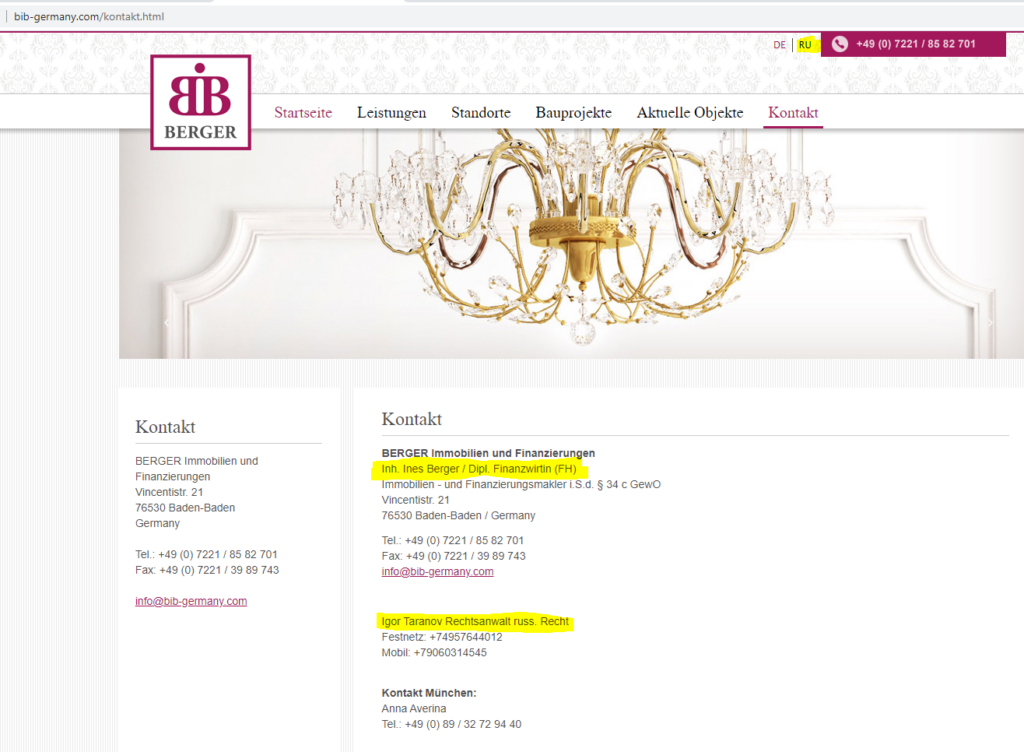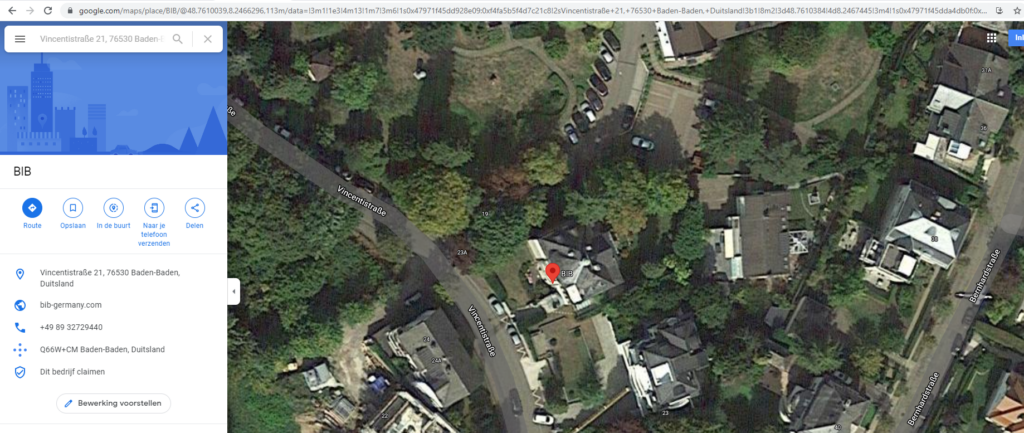 Ines Berger holds a degree in finance and, as an investment advisor and real estate agent, has apparently deliberately singled out a Russian oligarch target group.
In addition, she is the manager of several companies and is connected with various people from Azerbaijan. Once again, this proves that the Russian and Azerbaijani laundromats use the same money channels: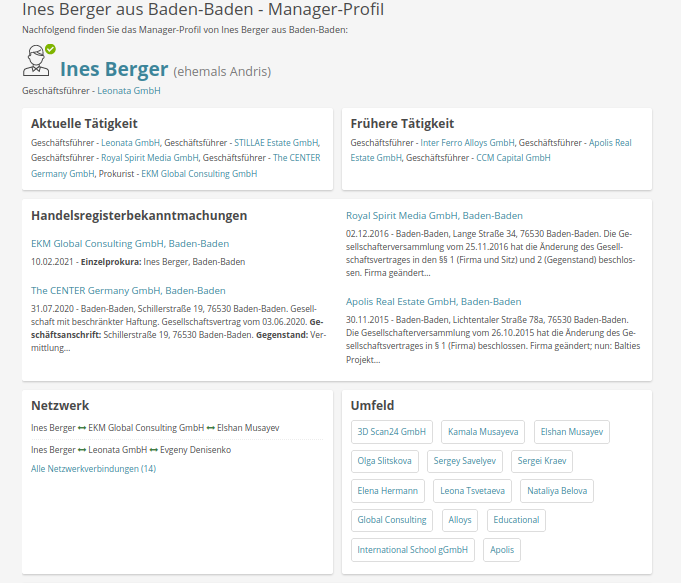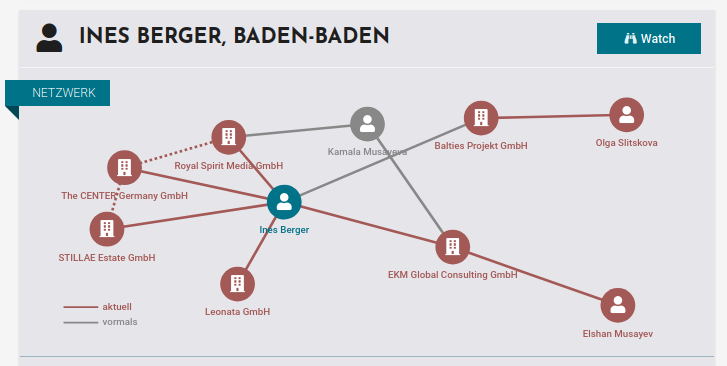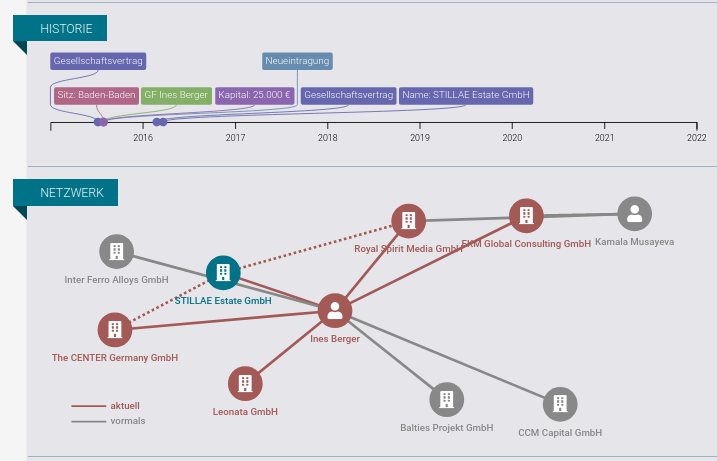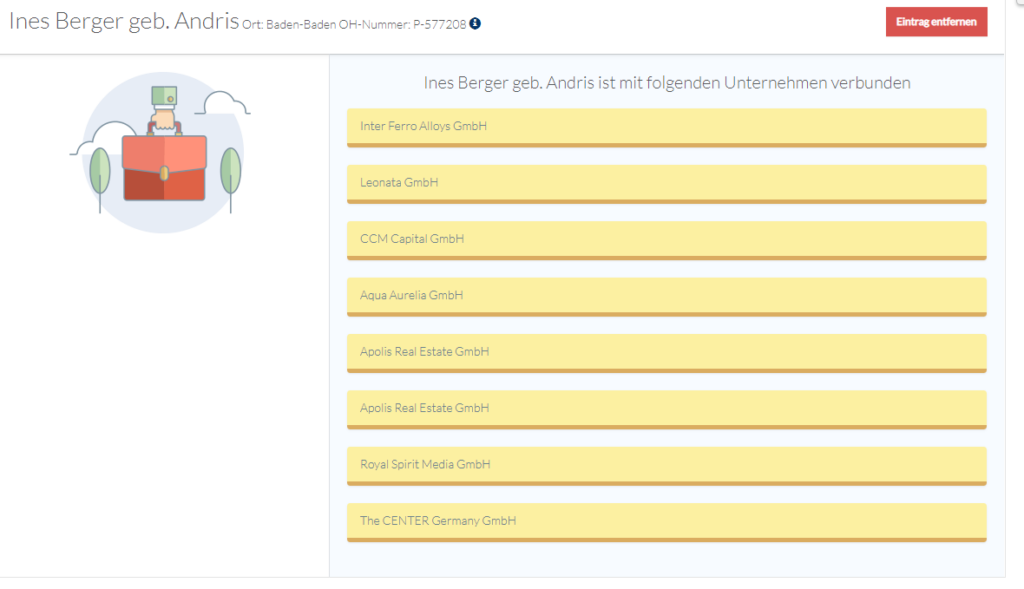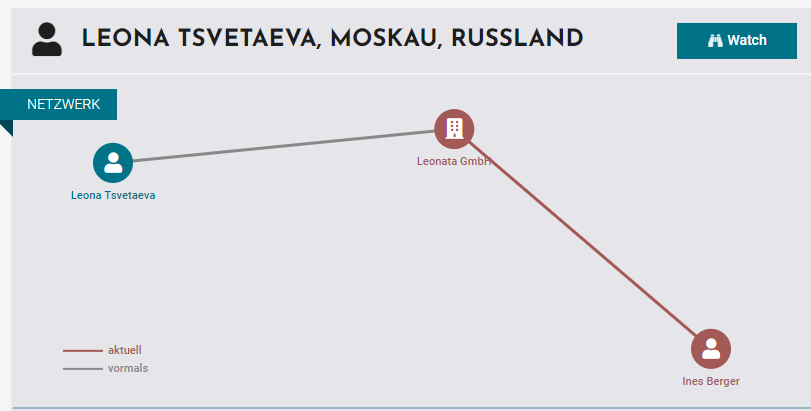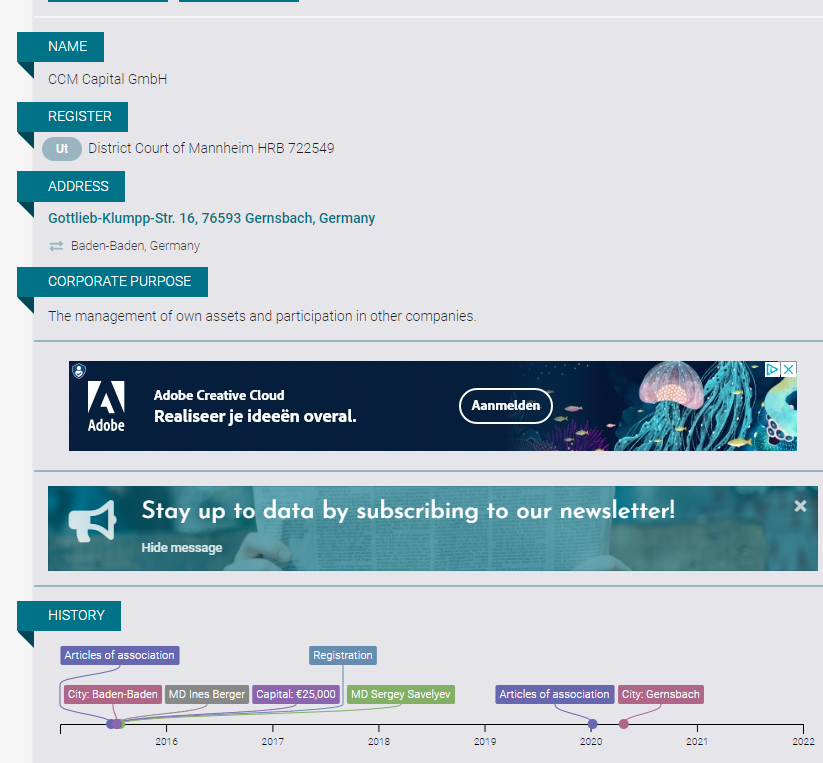 Sergei Savelyev is Deputy General Director for International Cooperation of the Russian state space corporation Roscosmos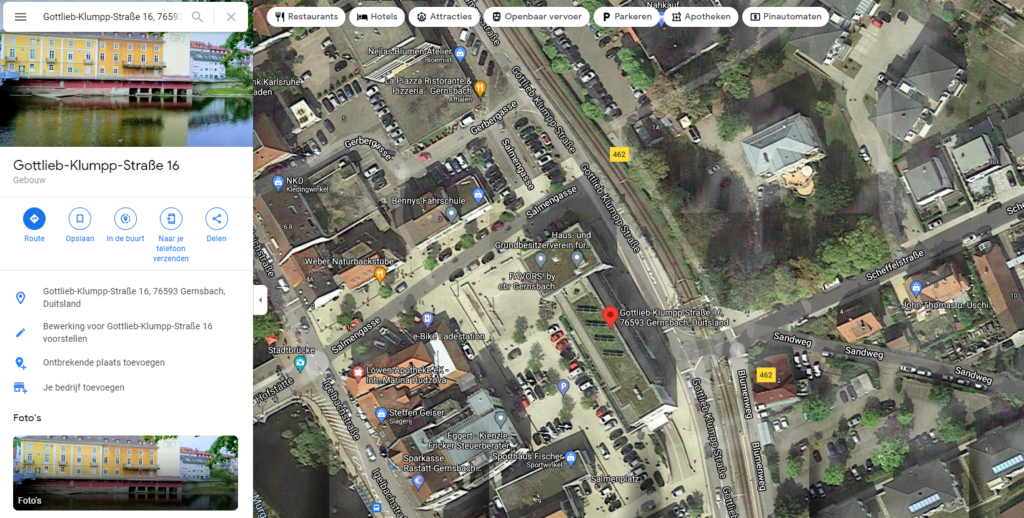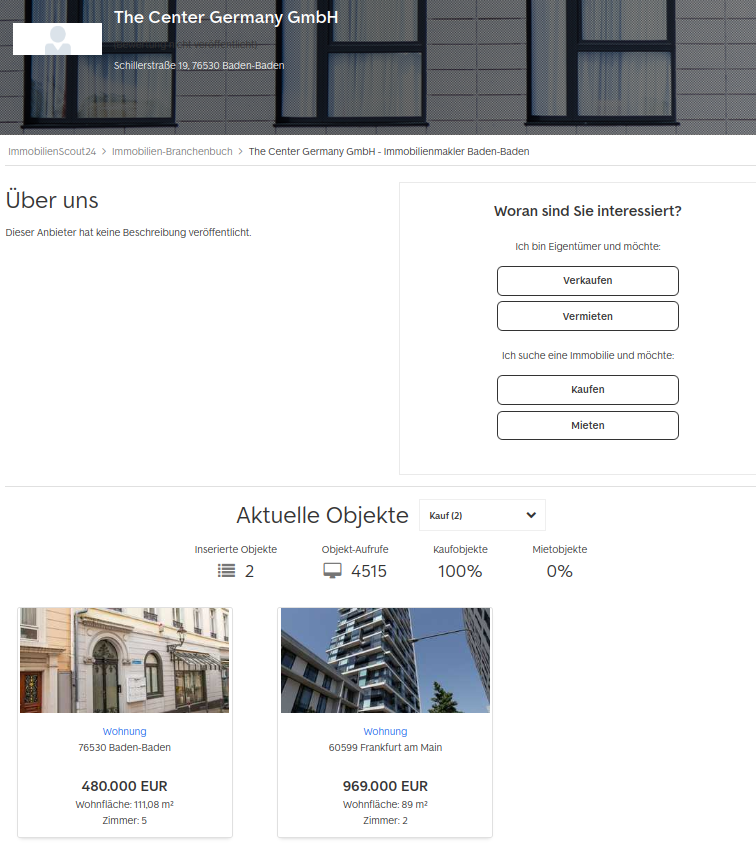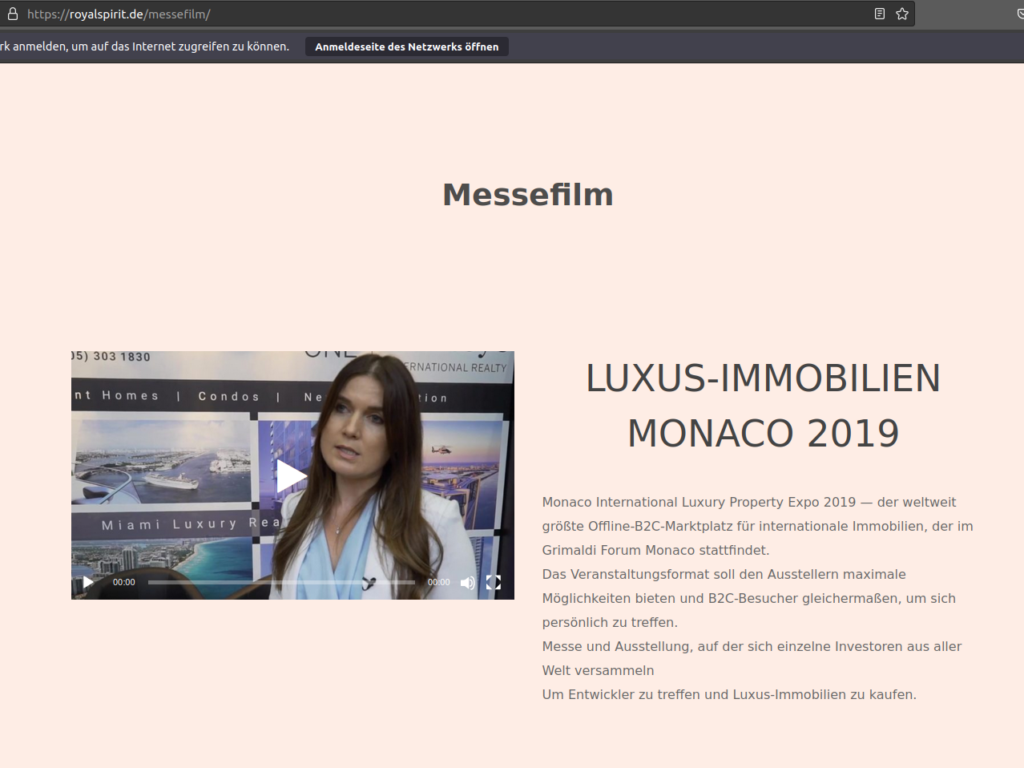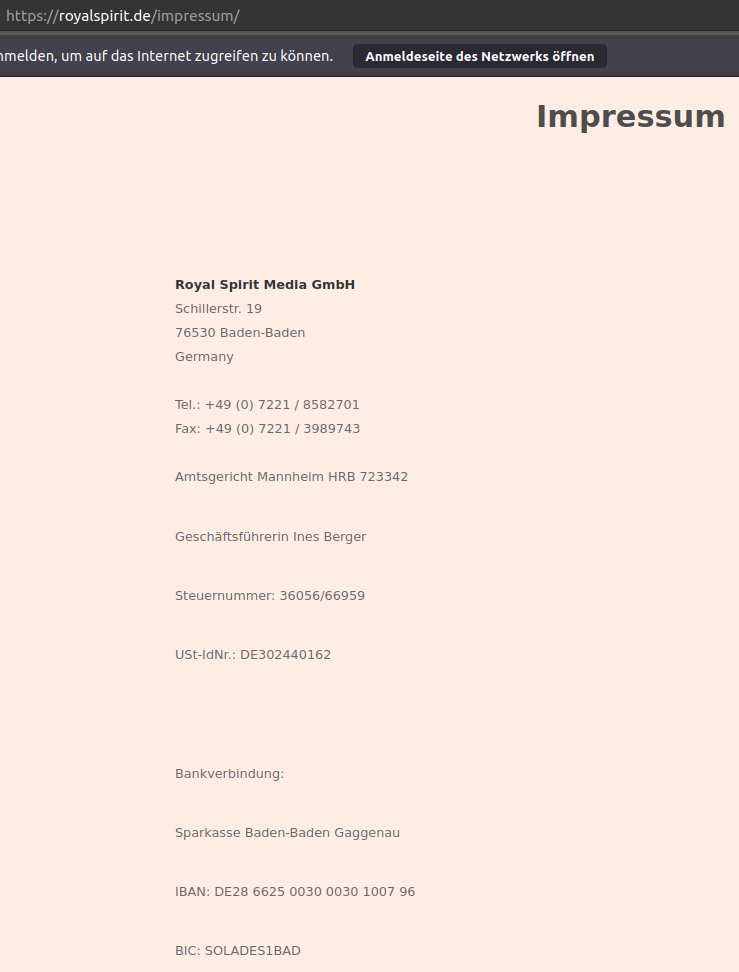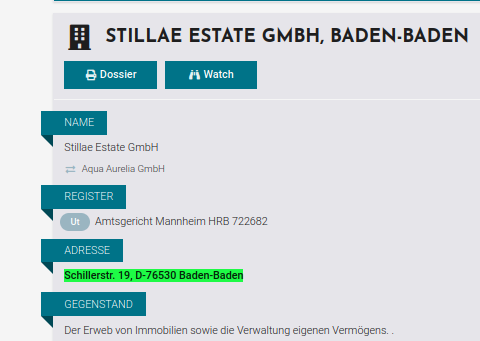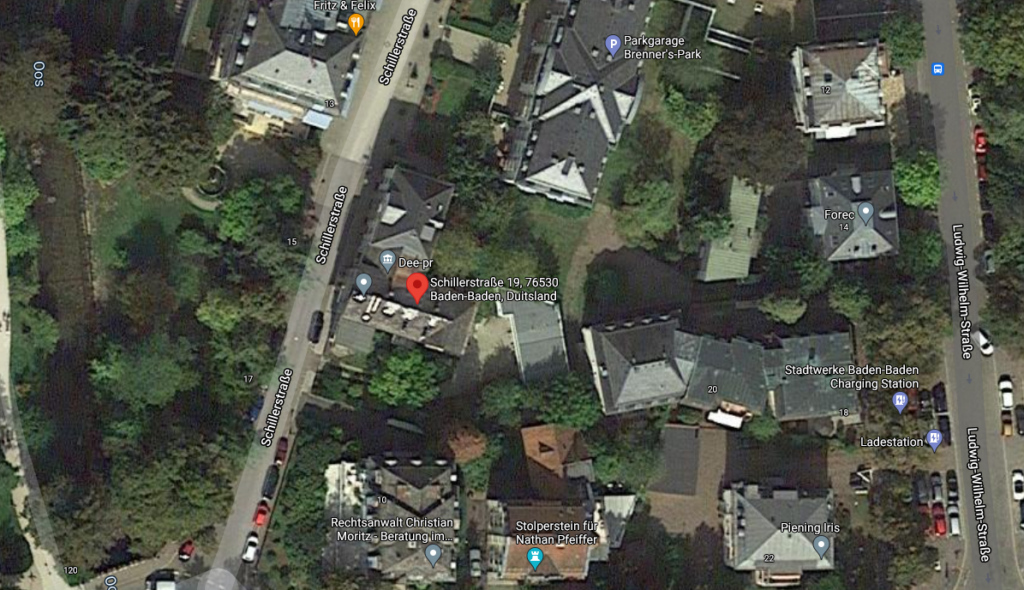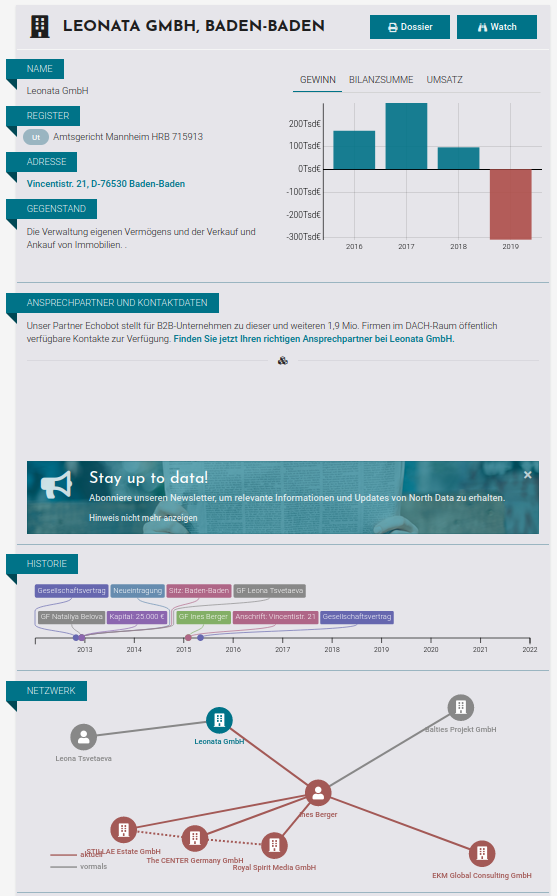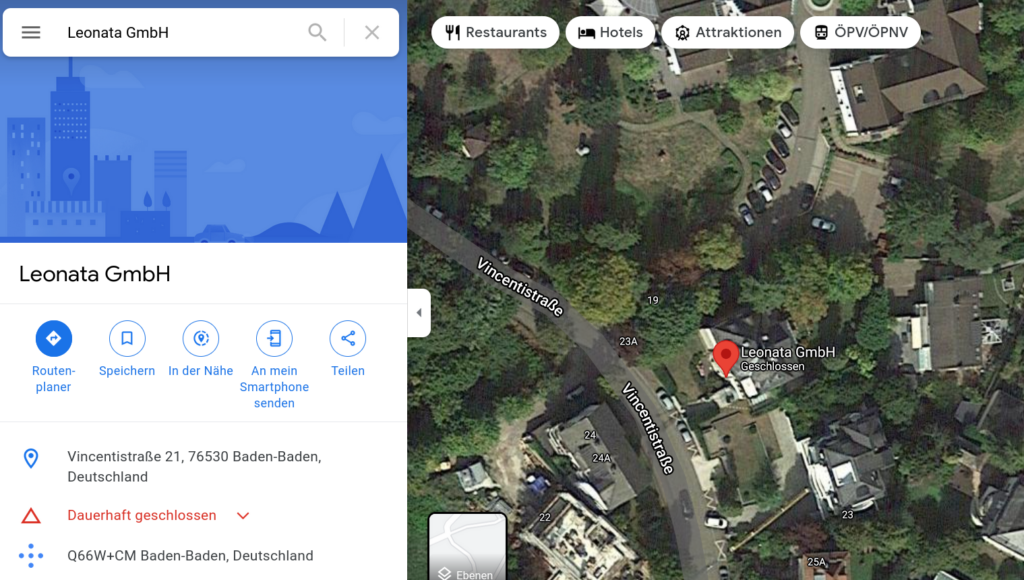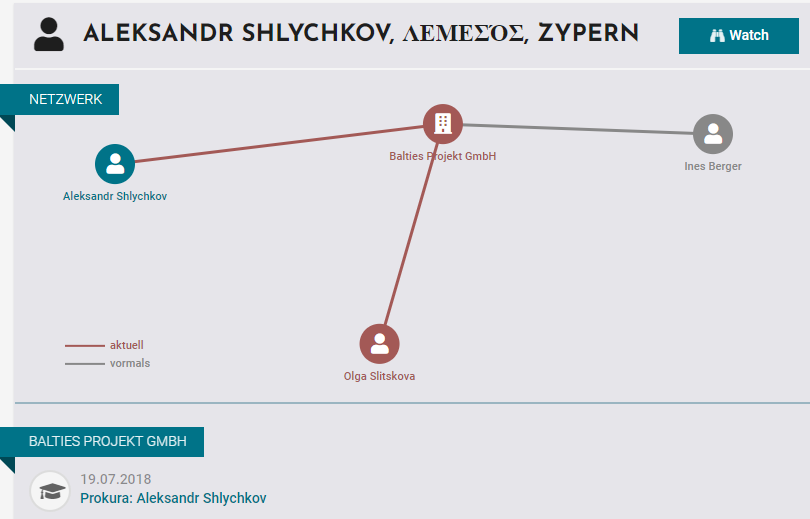 Aleksandr Shlychkov (born 2 January 1961) is a Russian sporting, public and cultural figure. He is President of the European Para-Taekwondo Union, member of the Para-Taekwondo Governing Board of the World Taekwondo Federation, founder of the Men of Spirit charitable foundation and chairman of the Link of Times non-commercial organization.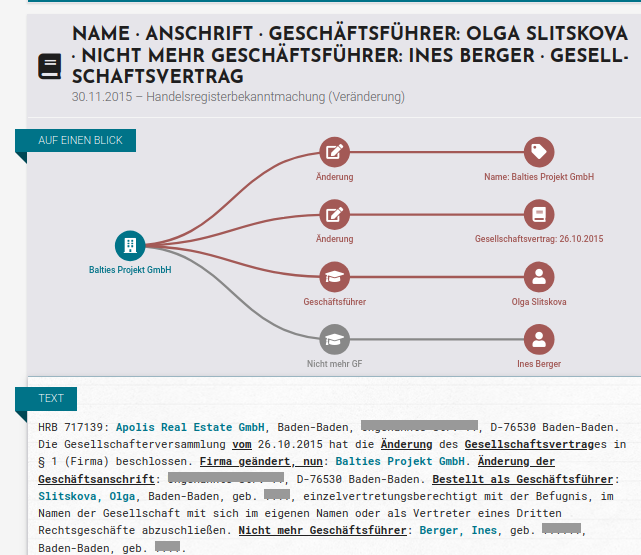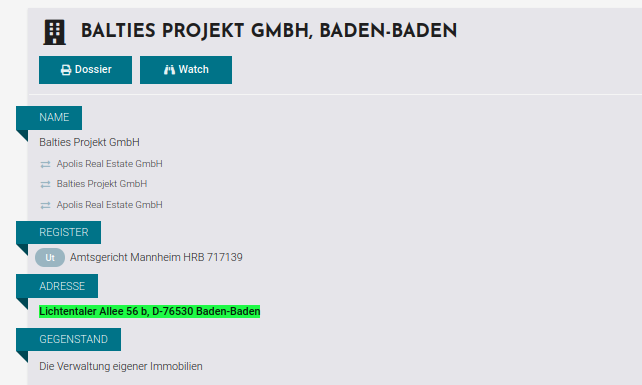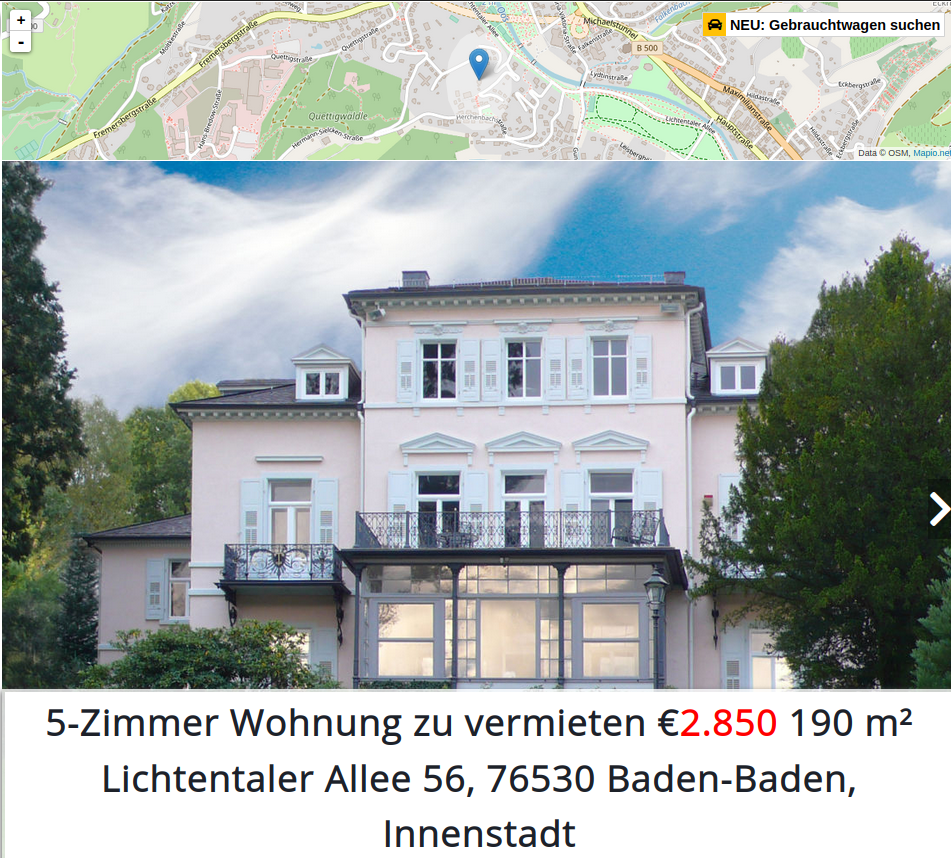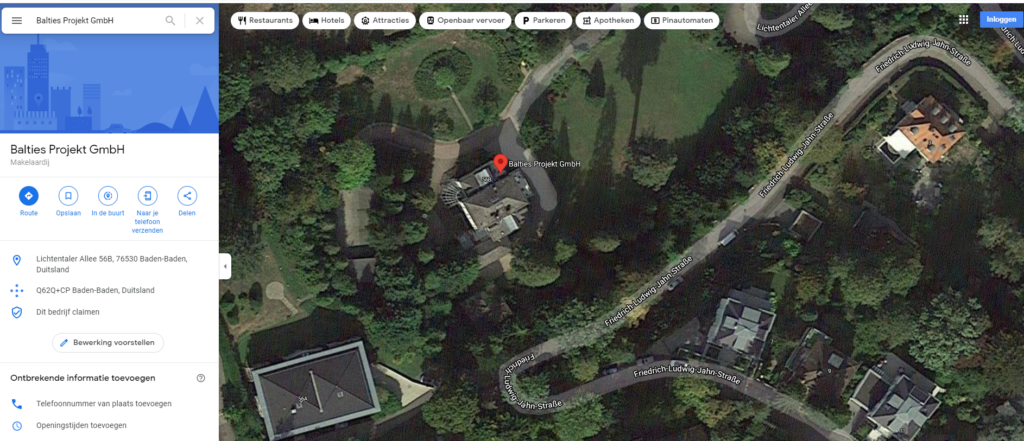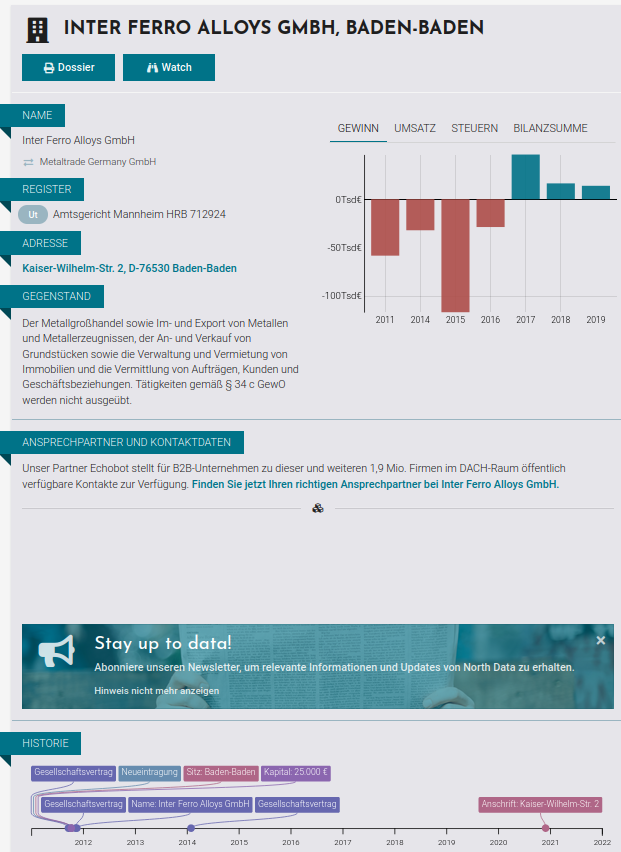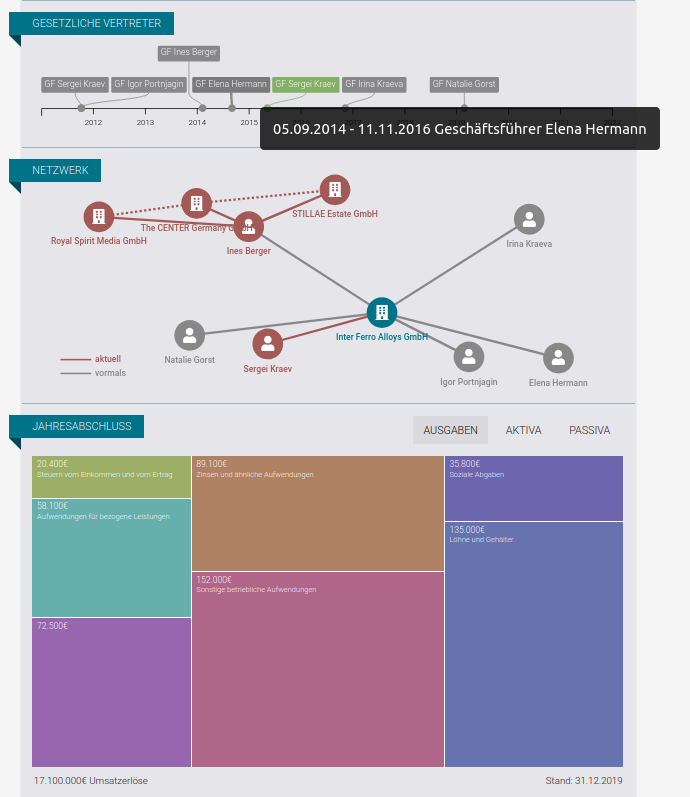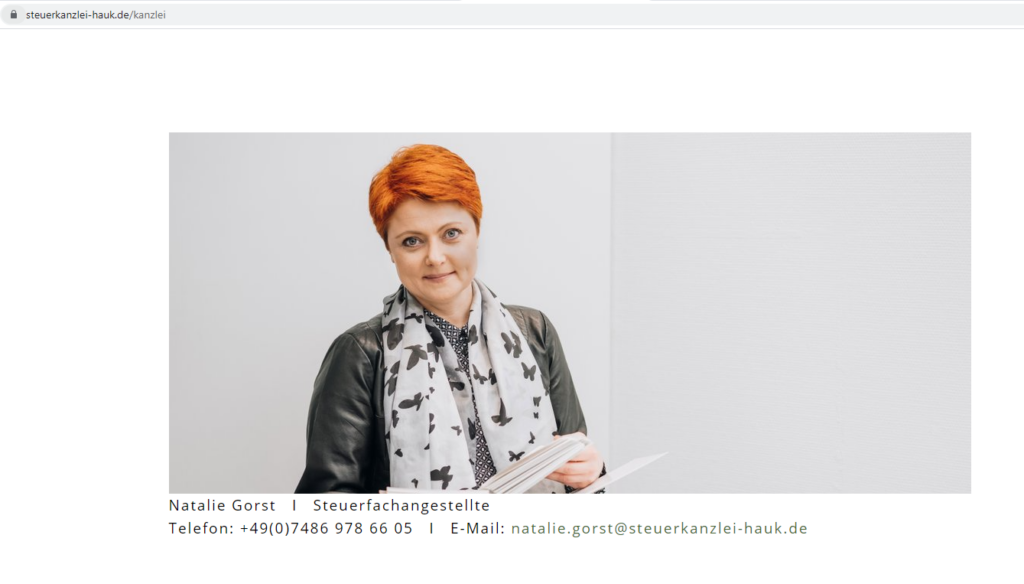 Not verified research of the subjects related to Inter Ferro Alloys GmbH: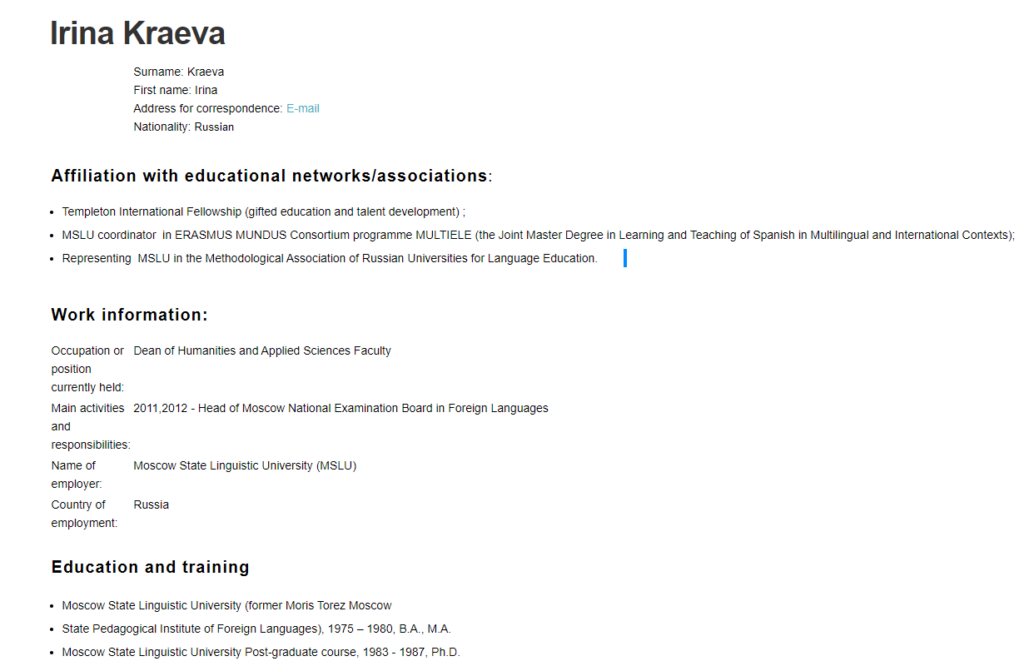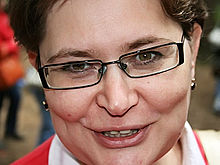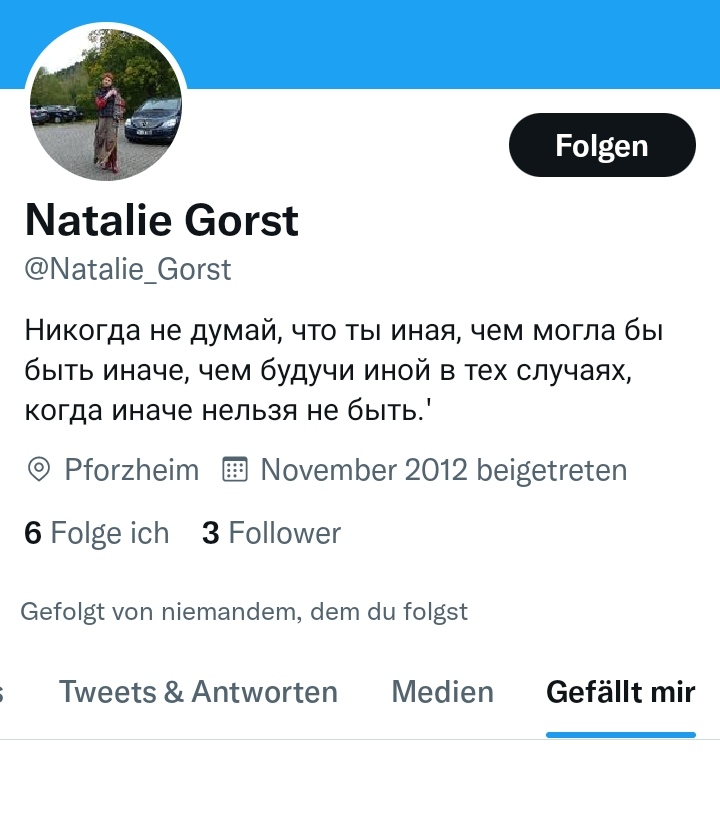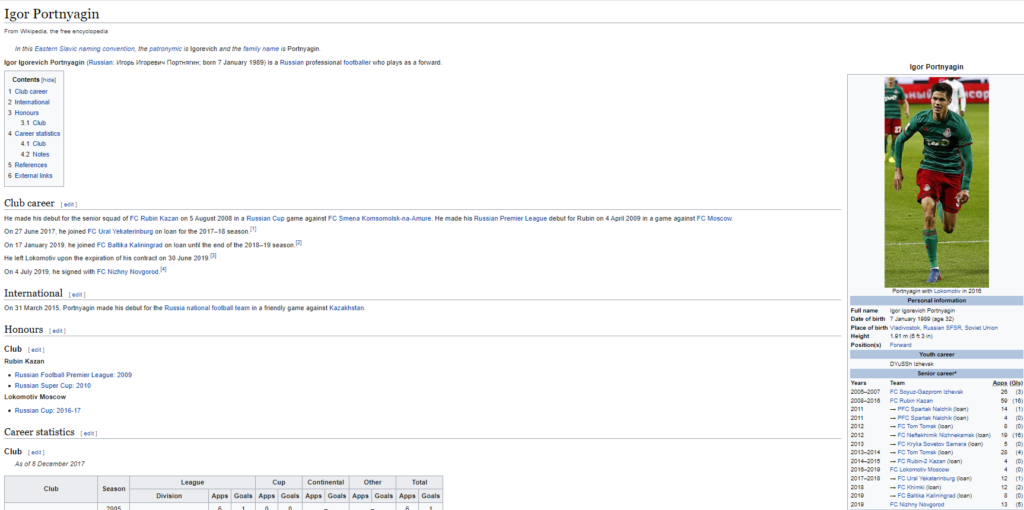 Further research on Inter Ferro Alloys GmbH: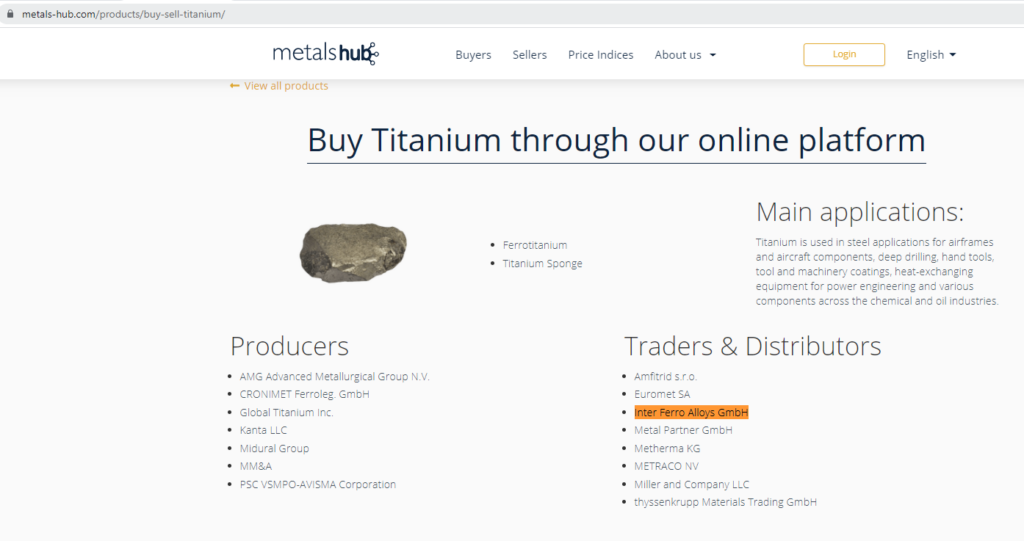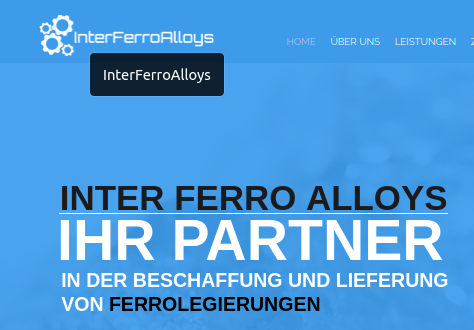 Registered at the address of Inter Ferro Alloys GmbH is HCM Consulting GmbH: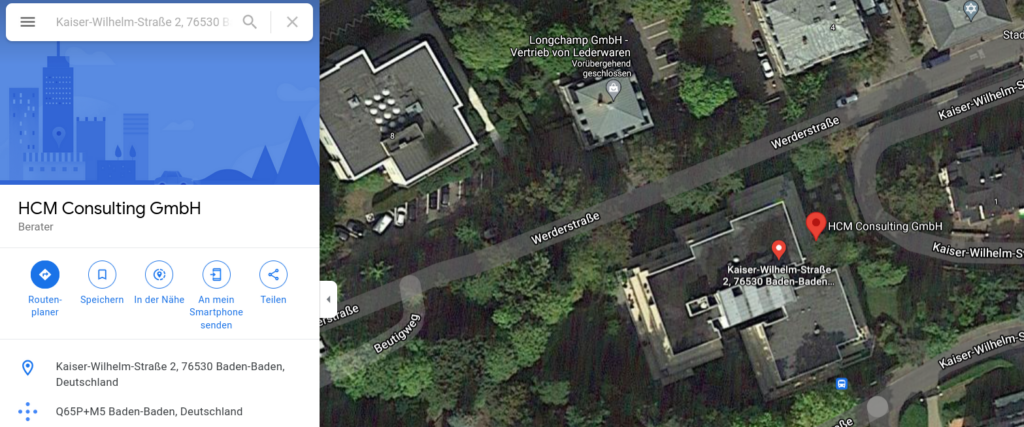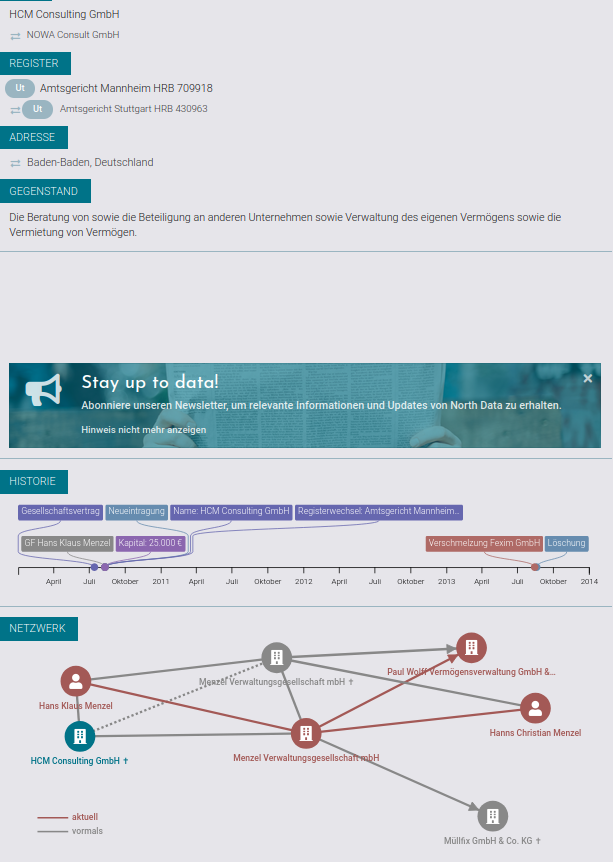 EKM Global Consulting GmbH: Musa(y)ev-clan, sector-clusterfuck & geoexploration technologies for oil & gas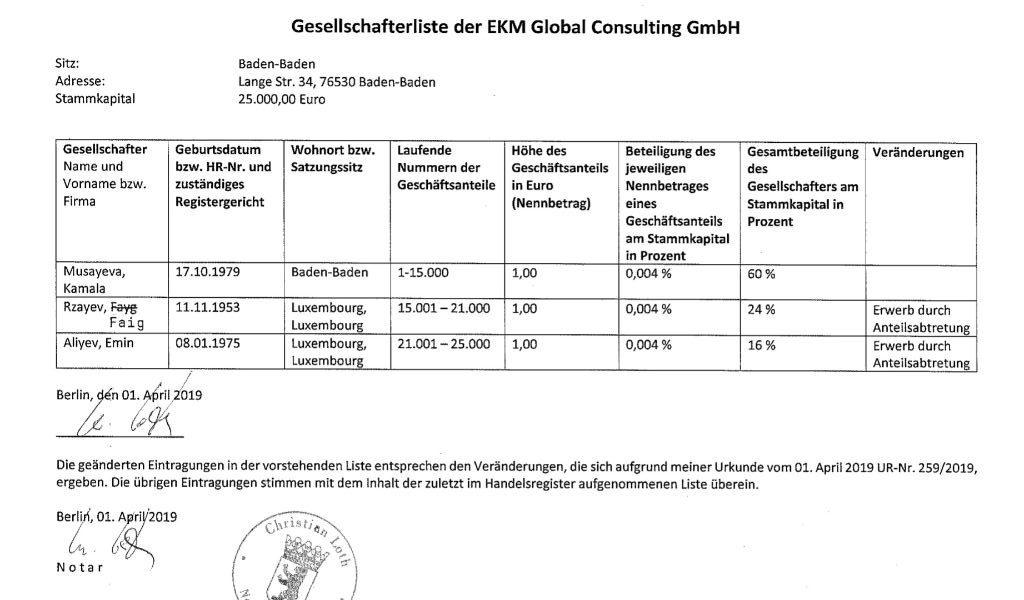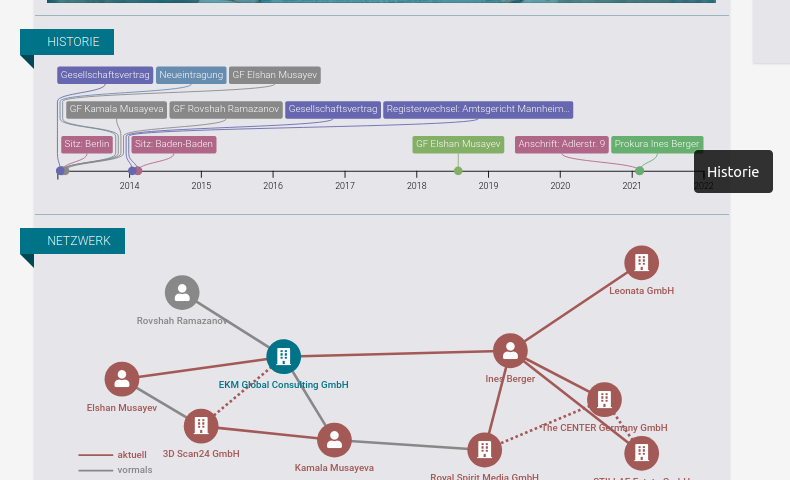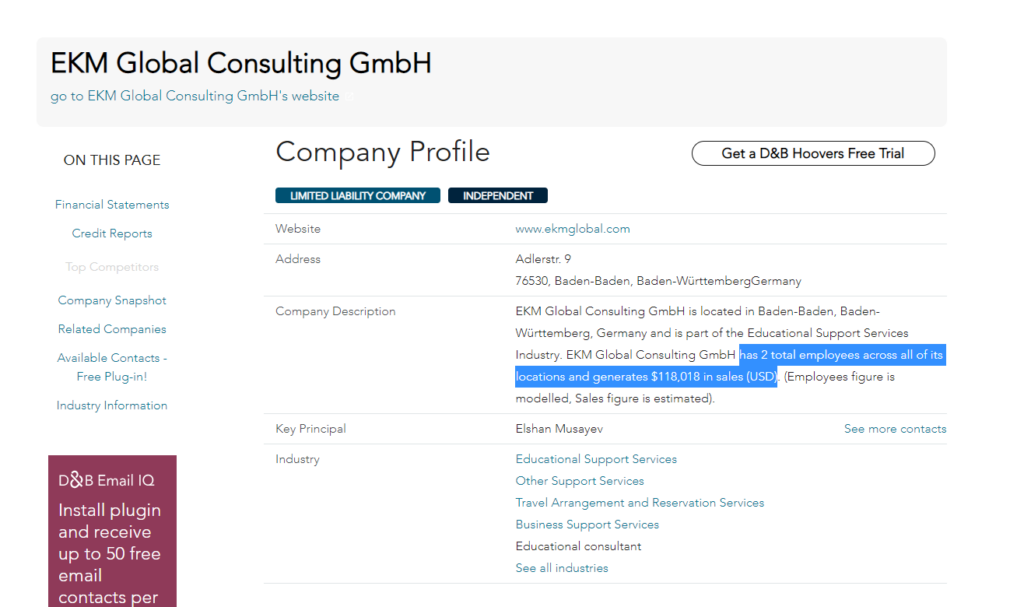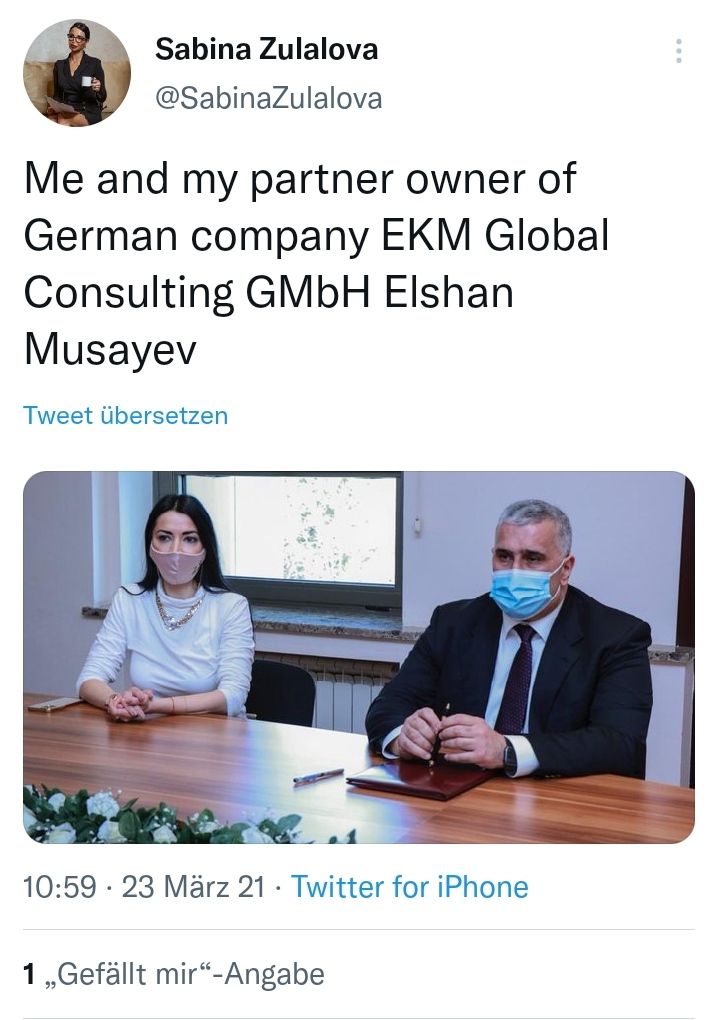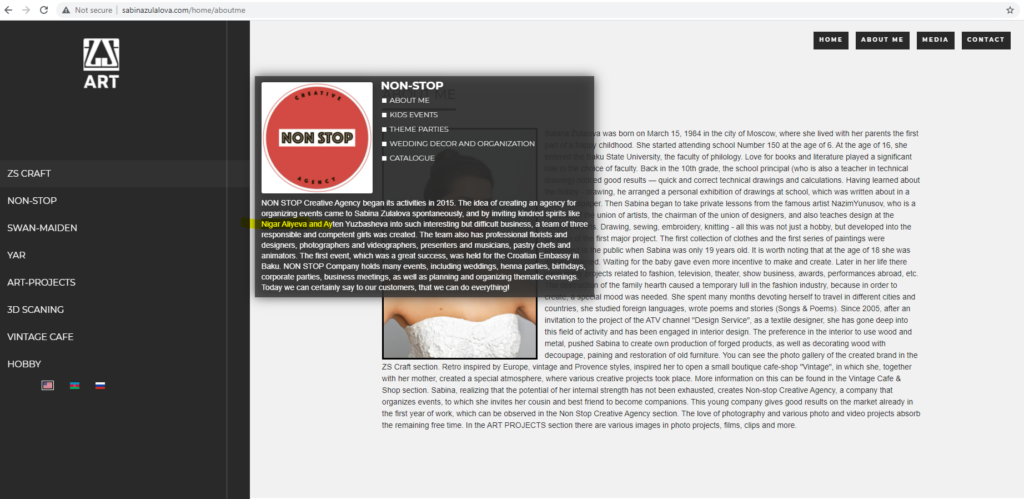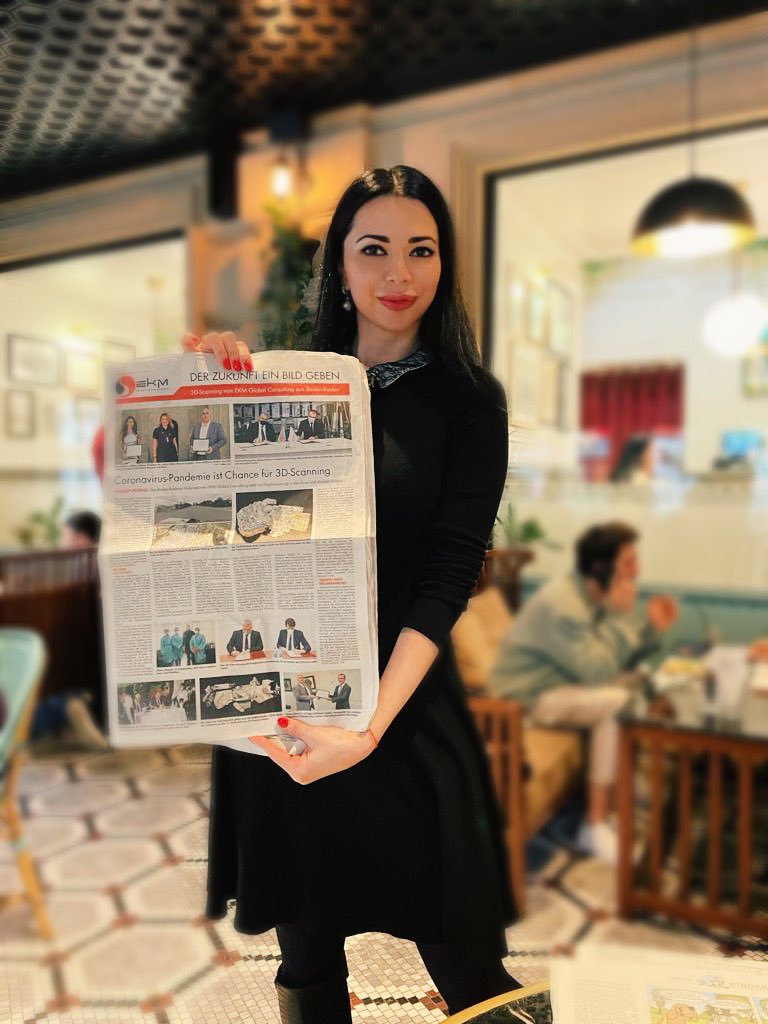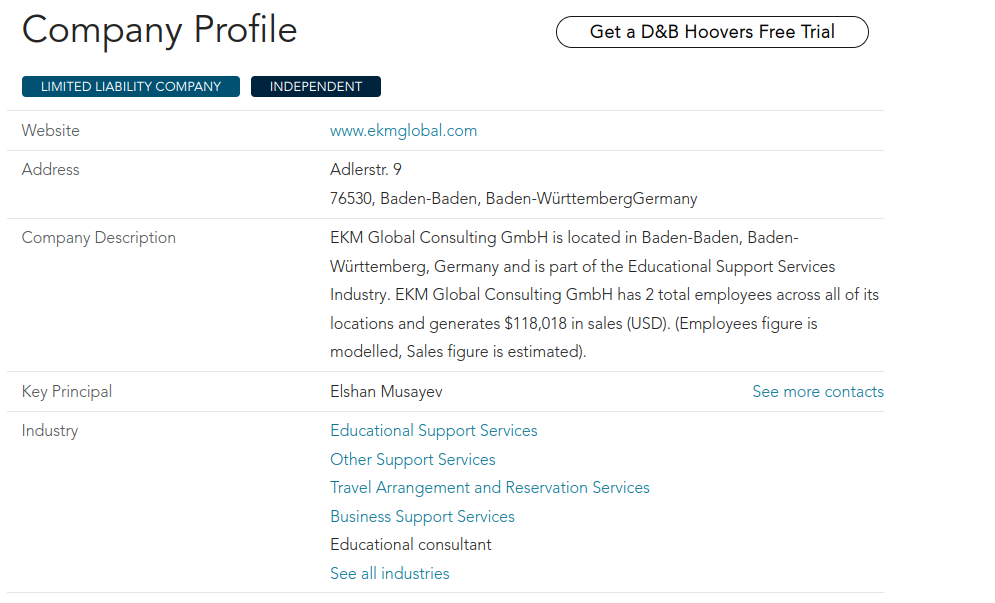 The first address of EKM Global Consulting GmbH is apparently a private house. 3D Scan 24 GmbH is also registered at the very same address: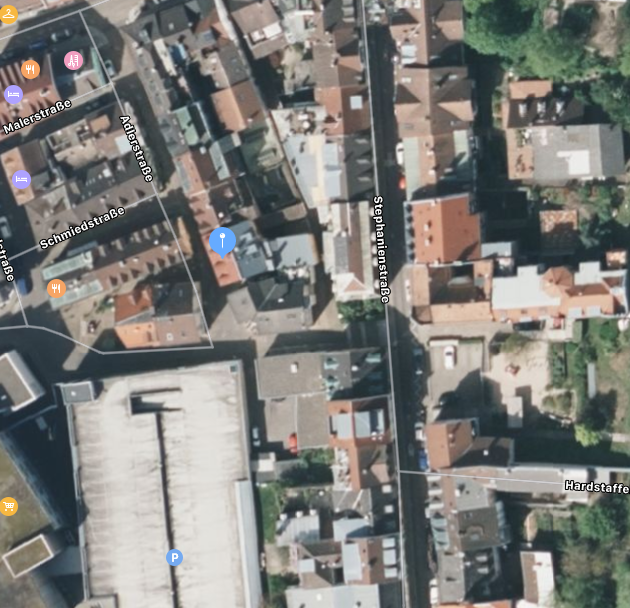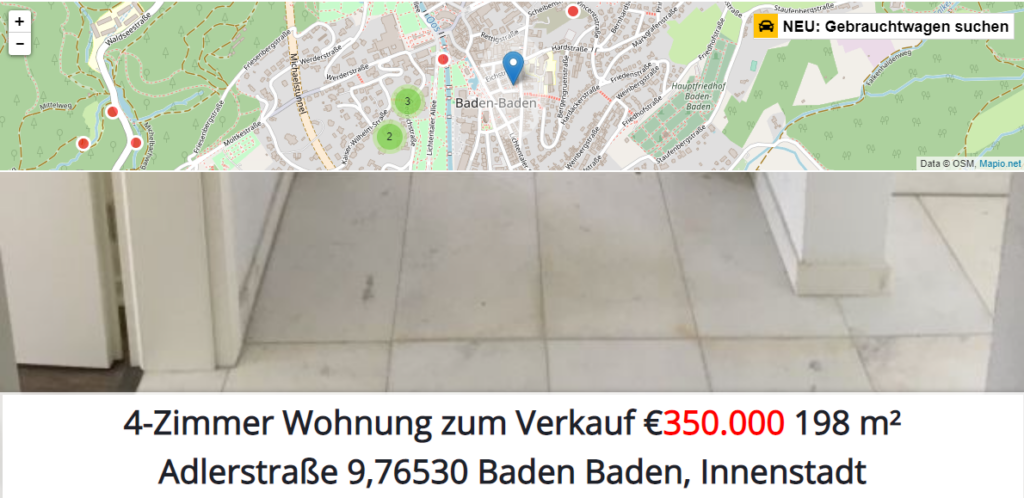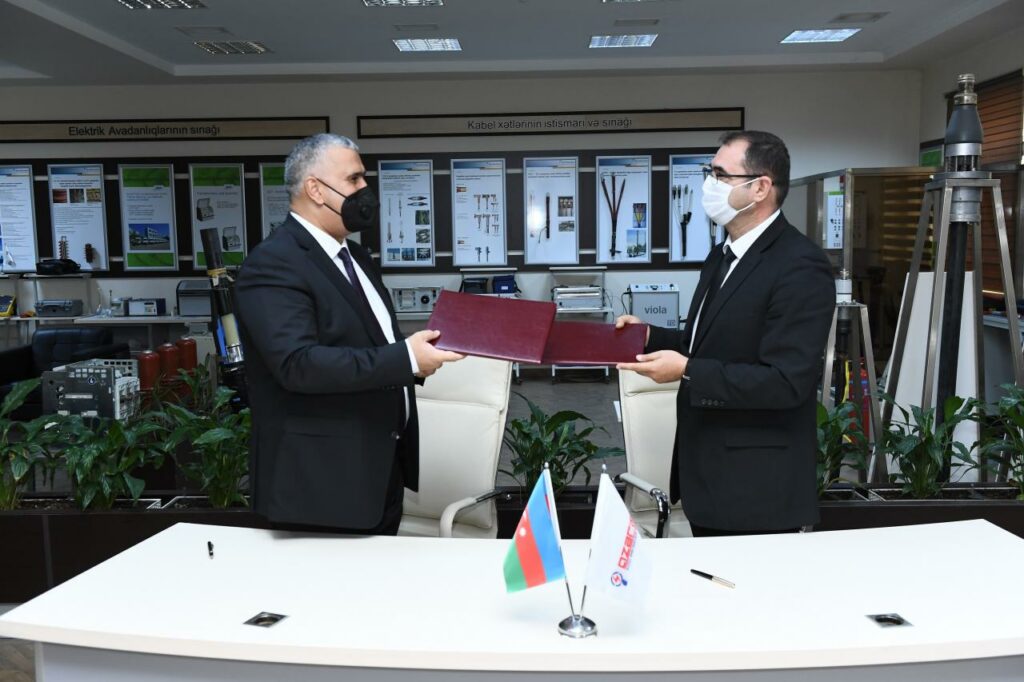 "State-owned Azerishig company and Germany's EKM Global Consulting GMbH that provides concepts related to business innovations, have signed a memorandum of cooperation. During the meeting held on August 8, Head of EKM Global Consulting GMbH Elshan Musayev praised the application of innovative technologies in the country, saying that these innovations cover all sectors of the economy, and create opportunities for positive results in training and capacity building of youth. Thus, Azerishig for the first time in the field of power engineering, laid the foundation of the virtual monitoring system, implementing a project of modern 3D- mobile map in electronic control of power networks within the Smart Networks concept. Musayev expressed his confidence that the prospective cooperation with the specialist of Azerishig's Training and Innovation Center will be successfully continued in the development of modern and innovative technological achievements and training of specialist in this field. In turn, Director of the Training and Innovation Center of Azerishig OJSC Araz Mammadzade noted that the methods of education, which meet modern requirements in training and professional development of highly qualified personnel in the field of electric power industry, are based on digital technologies. Moreover, he emphasized that training of relevant categories of specialists with the help of Virtual Reality Training system to ensure that networks are managed in modern, man-made, innovative ways provides a great opportunity to achieve significant achievements in the short term. Thus, this is considered as the next important step in the study of international experience, as well as in the study, design and training of specialists in the use of already implemented innovations to be implemented in retail networks. It should be noted that the name of Bakielektrikshebeke OJSC was changed to Azerishig OJSC by the presidential decree in February 2015. Azerishig OJSC aim to provide Azerbaijan with uninterrupted quality electricity and ensure a high level of service to subscribers. "Azerishig" OJSC also performs large-scale reconstruction and repair works. The outdated equipment is replaced with more modern, powerful and of high quality. In addition, new substations are being built, complete transformer substations are being installed, new cable lines are being laid, and outdated cable lines are being replaced with new ones." Azernews
-> This is the first link to the Aliyev clan: everything related to the state and of strategic or monetary value is in Azerbaijan more or less controlled by the ruling family.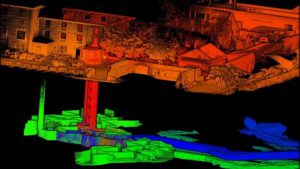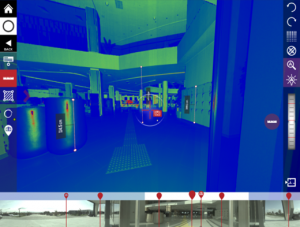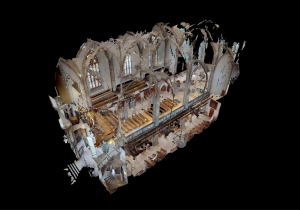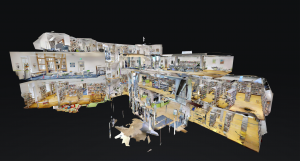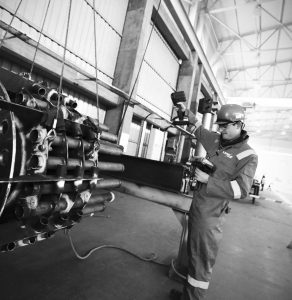 The second address, as provided by the website, is a co-working space:
KM GC GmbH
Schwarzwaldstrasse 139
D-76532, Germany
Tel.+497221375 98 94
Fax. +497221375 98 93
elshan.musayev@ekmgc.de
-> mail goes to: info@cargopress.com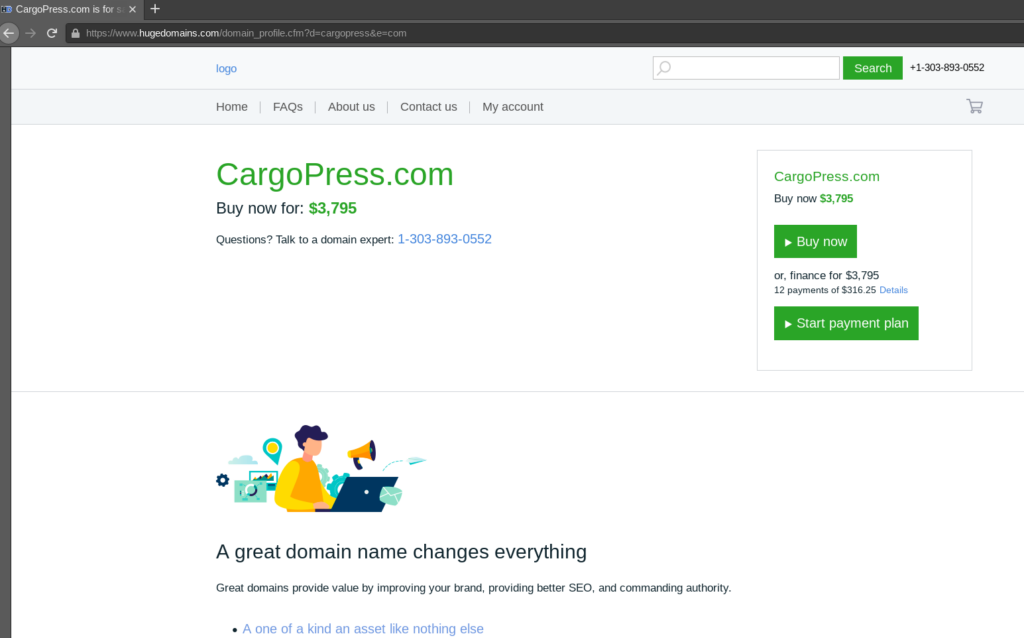 Interesting co-working space: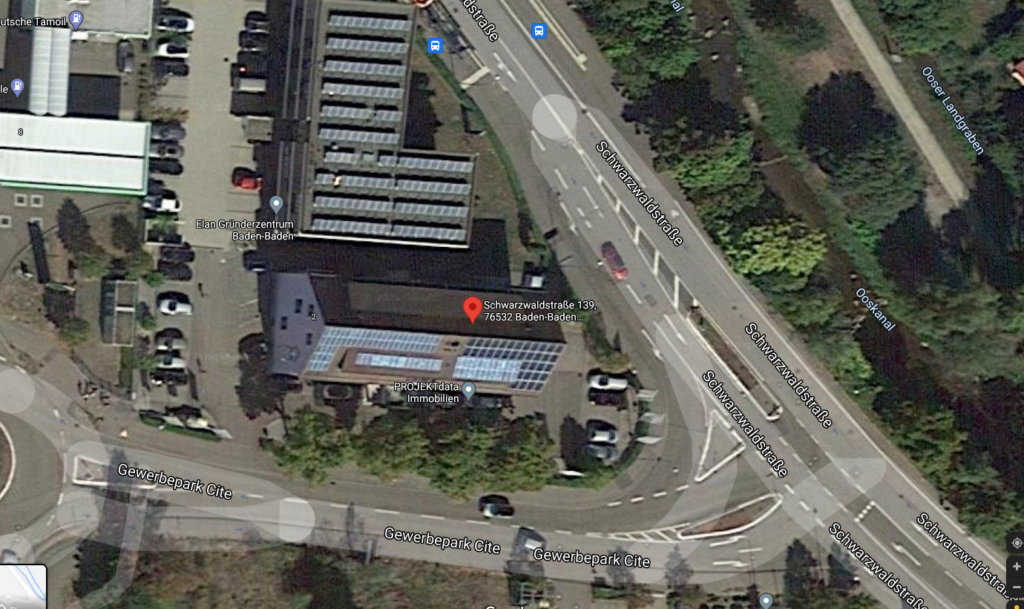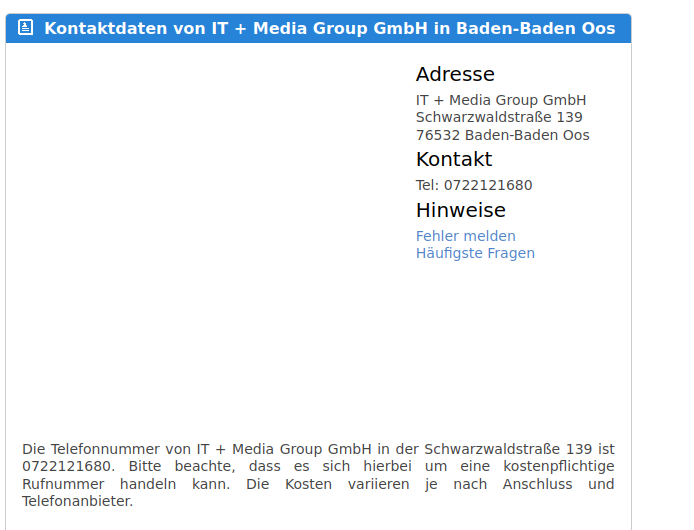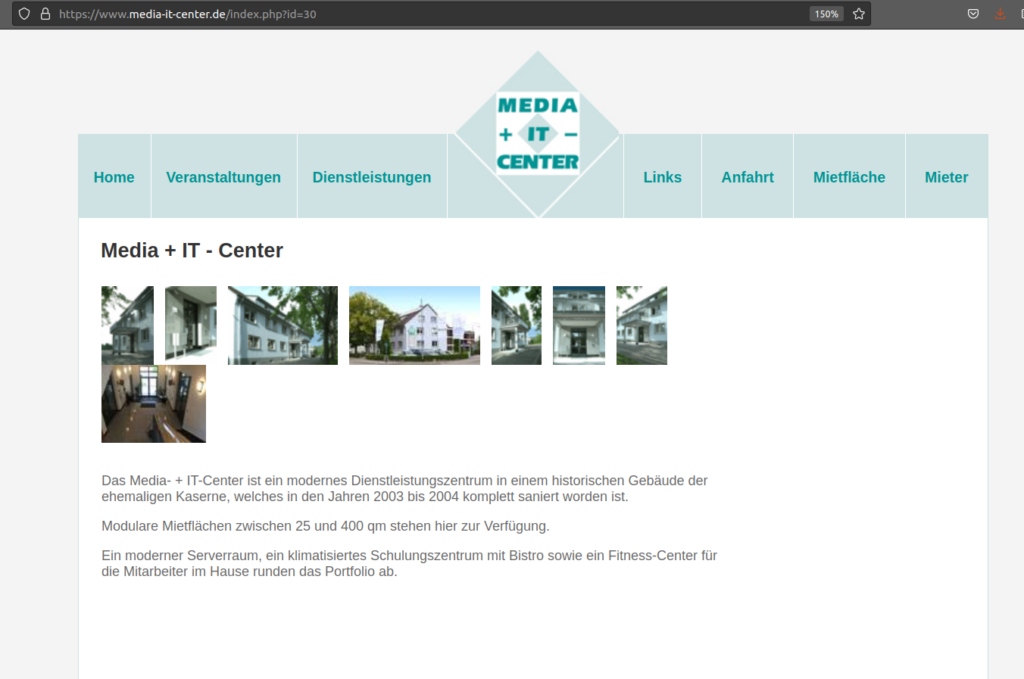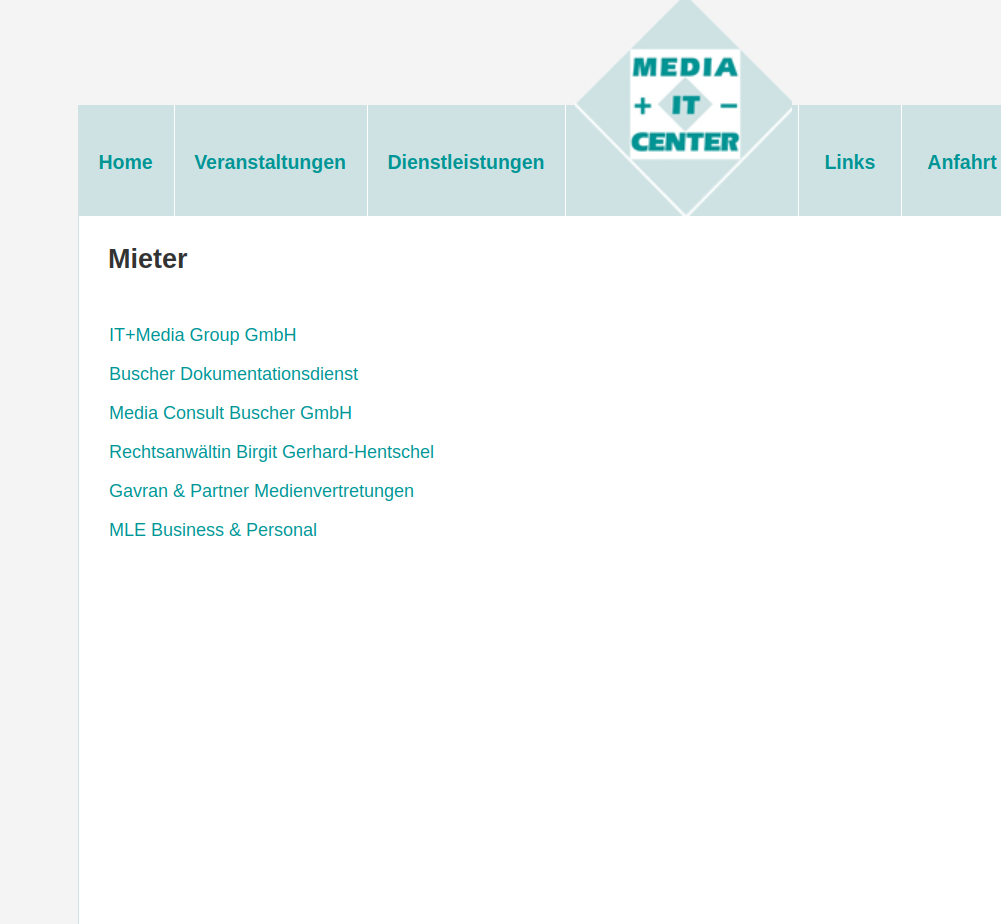 A call to the Media IT Center could confirm that EKM Global Consulting GmbH has indeed a postbox and an office space registered at Schwarzwaldstrasse 139 in Baden-Baden. If employees of EKM Global Consulting GmbH are working at this complex could not be confirmed or negated. The woman neither knew nor was allowed to disclose this information.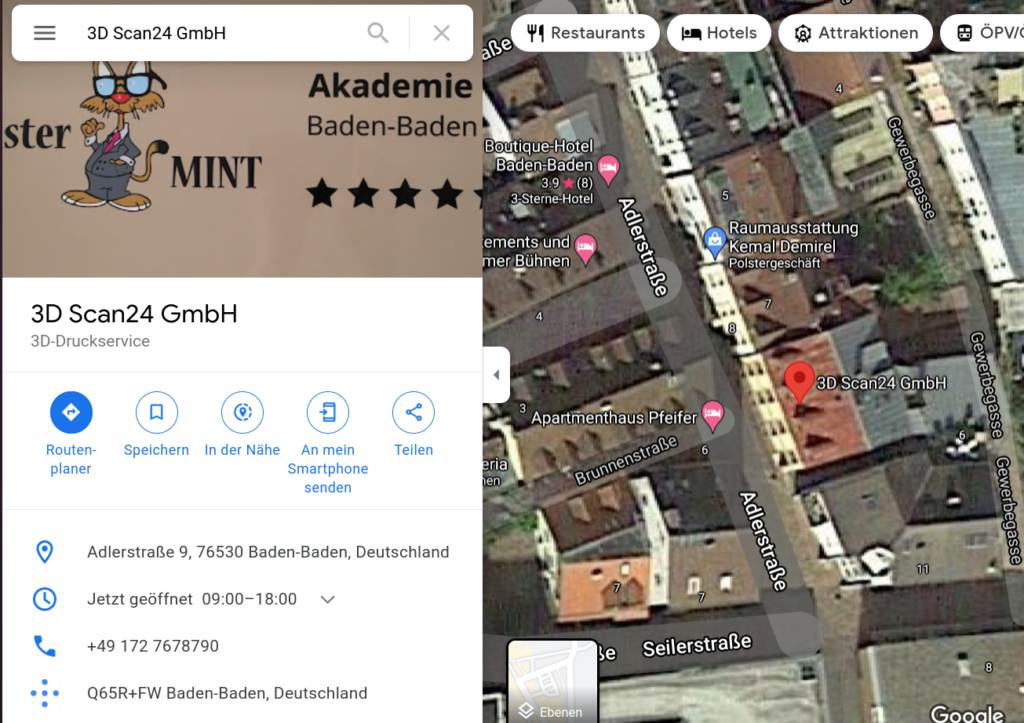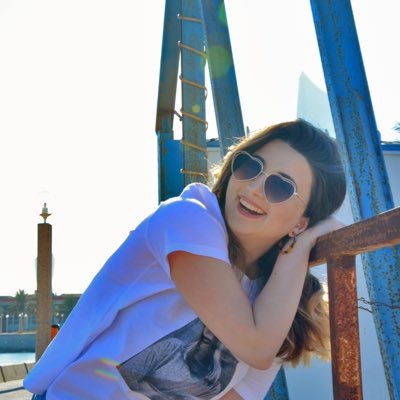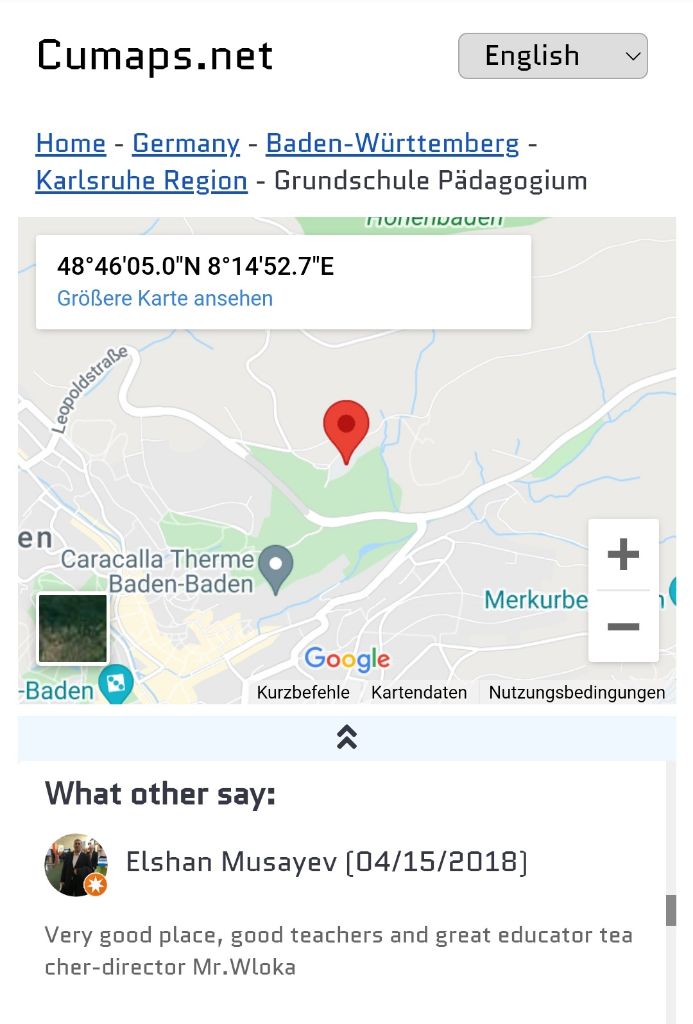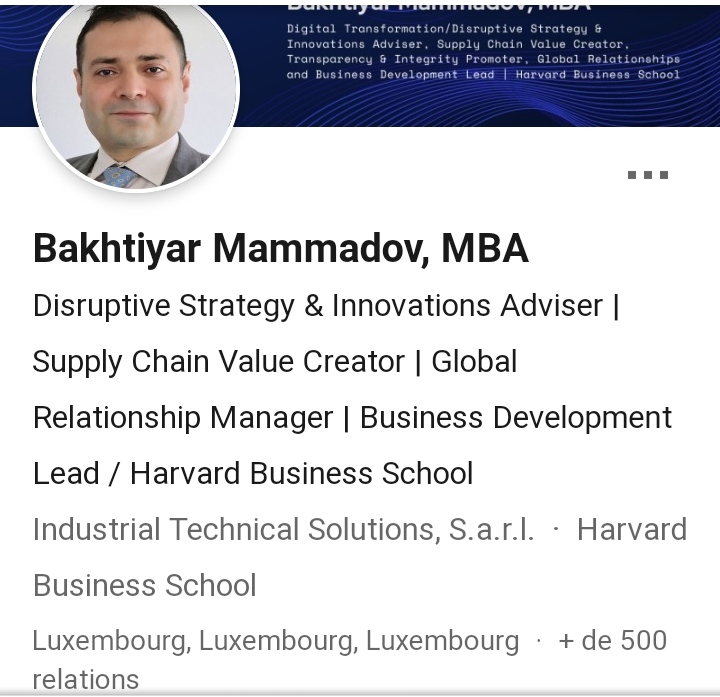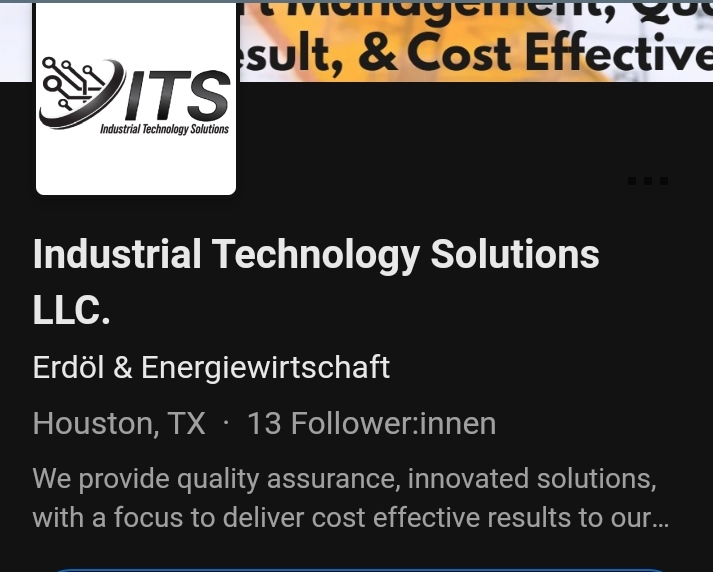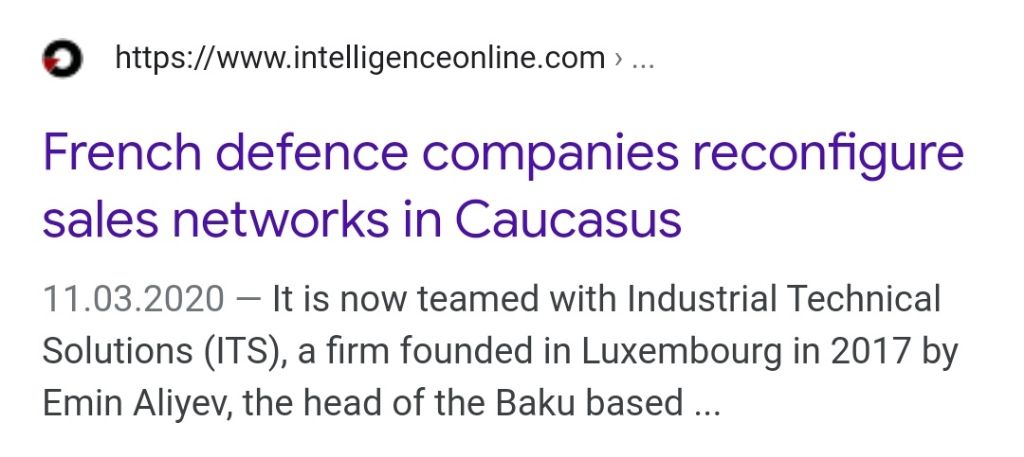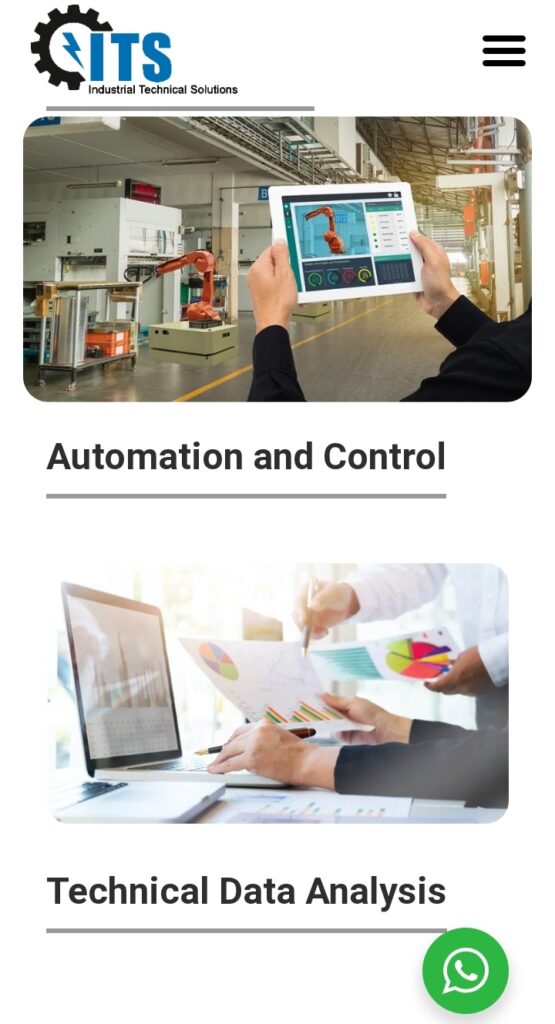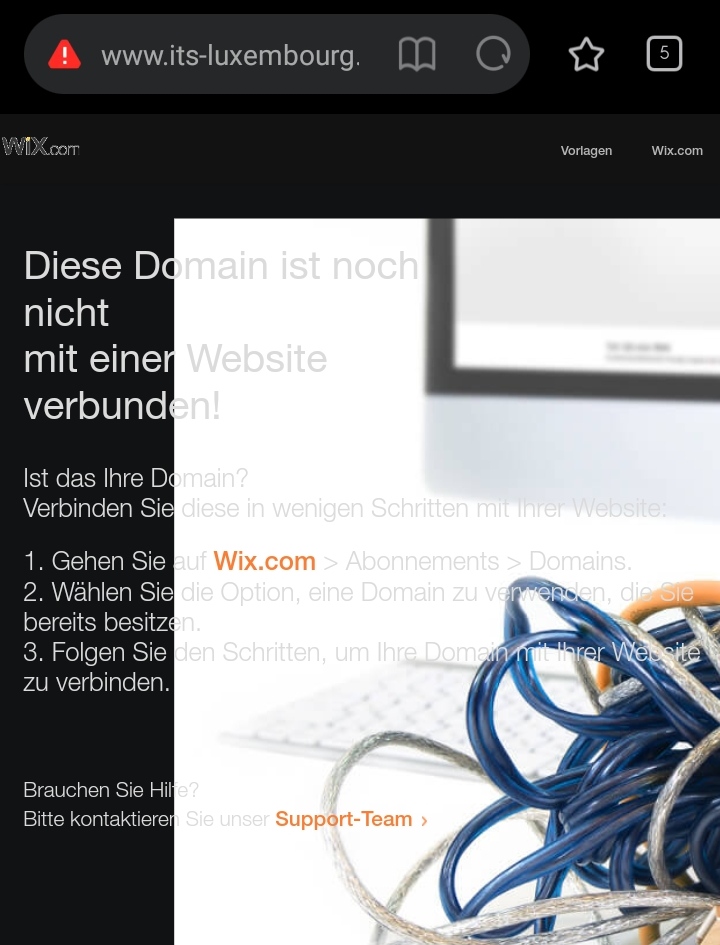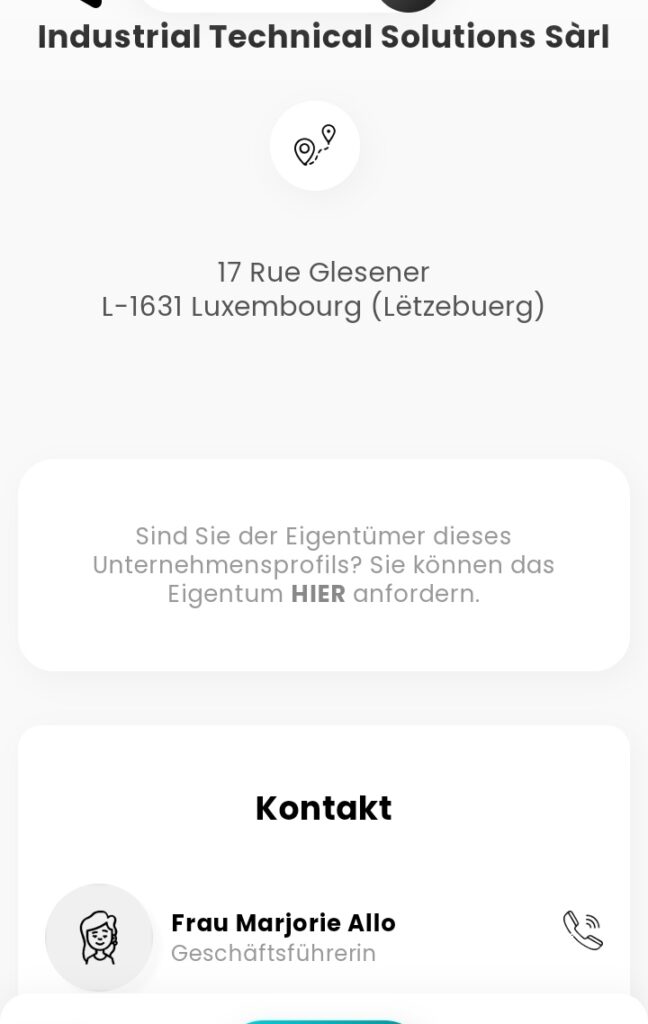 The shady Ramazanov string of the racket: confusion over the Silkway label and connections that reportedly do(n't) exist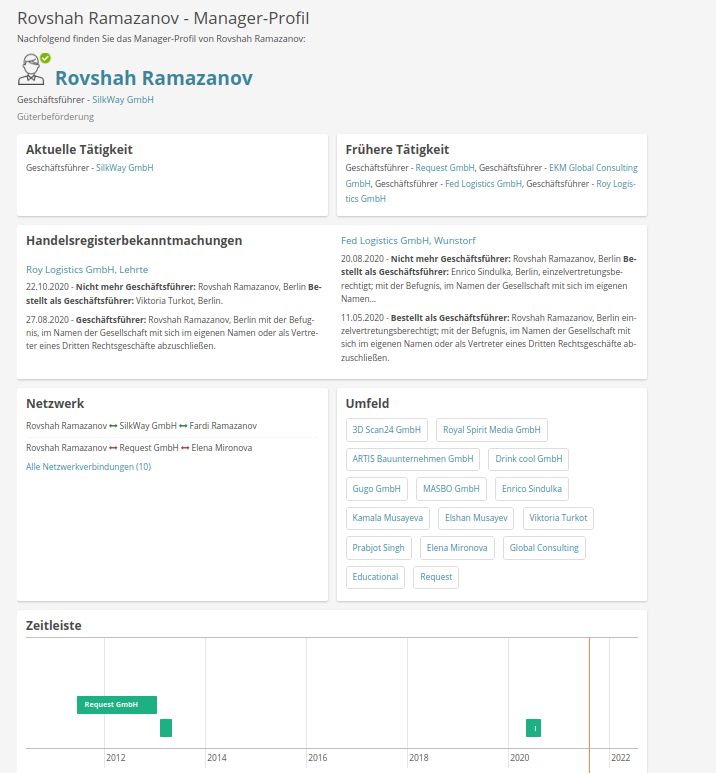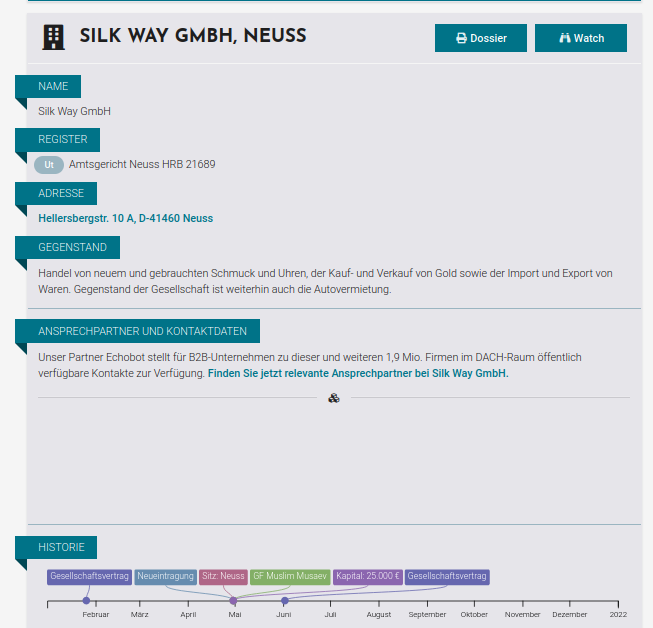 A call to Muslim Musaev resulted in the following information:
He is from Moscow. His company rents cars mainly in the South of France and Spain. He speaks only English, no German. He wants to build a new life in Germany. Possibly his company will later trade clocks and jewelry. However, this is not certain yet and he denied this at the beginning of the conversation. He is not active in the travel industry at all.
According to his statement, he does not know Ramazonov. However, Ramazanov is the only connection of Silk Way GmbH (or of Muslim Musaev) to the racket of EKM Global Consulting GmbH. Several times he denied connections with Ramazanov, whose name was mentioned several times during the interview.
Interestingly, the name Musayev/Musyeva is relatively similar to Musaev. Nevertheless, Musaev denied any connections with Azerbaijan. While the surname Musayev is most common in Azerbaijan according to the relevant name geomapping services, Musaev is a Russian name that is spread all over the North Caucasus – the same geographic region in which Azerbaijan is located. Therefore, this could be a transliteration problem of the Latin alphabet.
When asked if one could rent a car, Musaev said no, because they are apparently rented in France or Spain and are currently fully booked. On the question in how far it would make sense to register a German GmbH for business in SW-Europe, although one does not even speak German, he had no explanation.
The conversation was relatively unobtrusive, although he was inconsistent about his branch (watches) and could not explain why he was setting up a GmbH (limited liability company) for a car rental service in France or Spain. Unlike Ireland or the Netherlands, Germany does not offer significant tax advantages for newly established companies.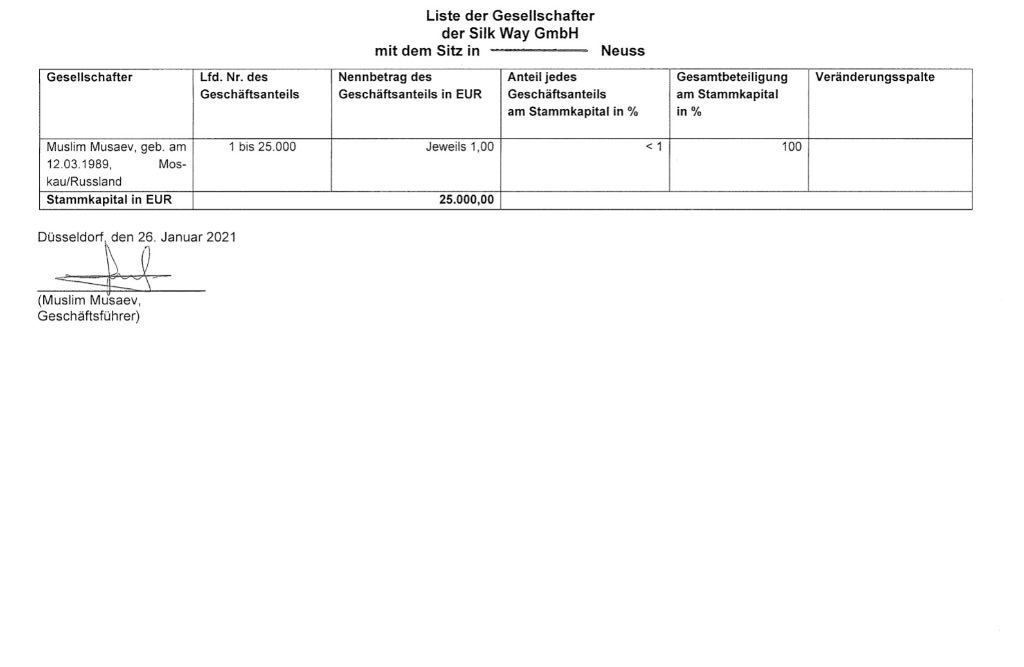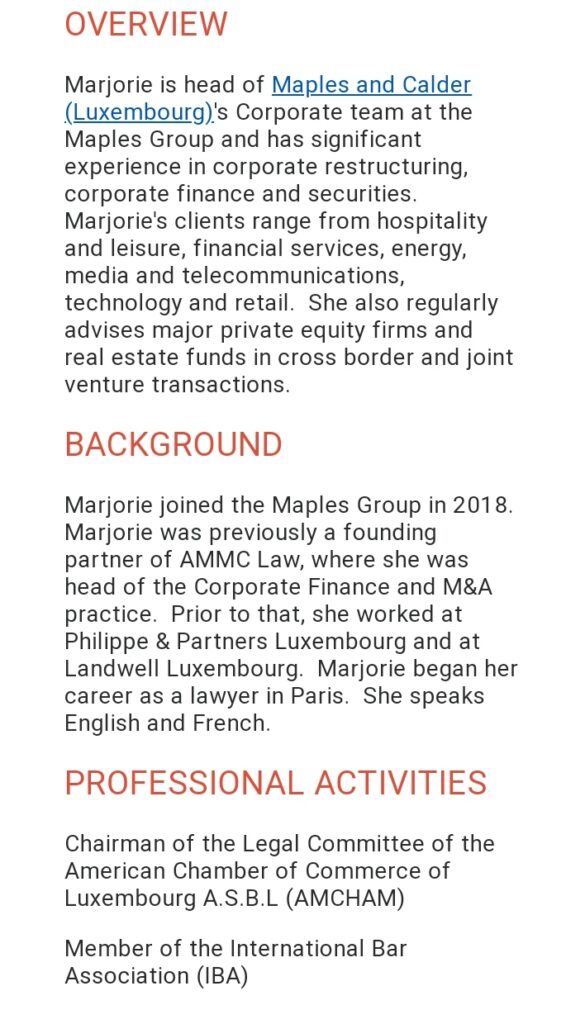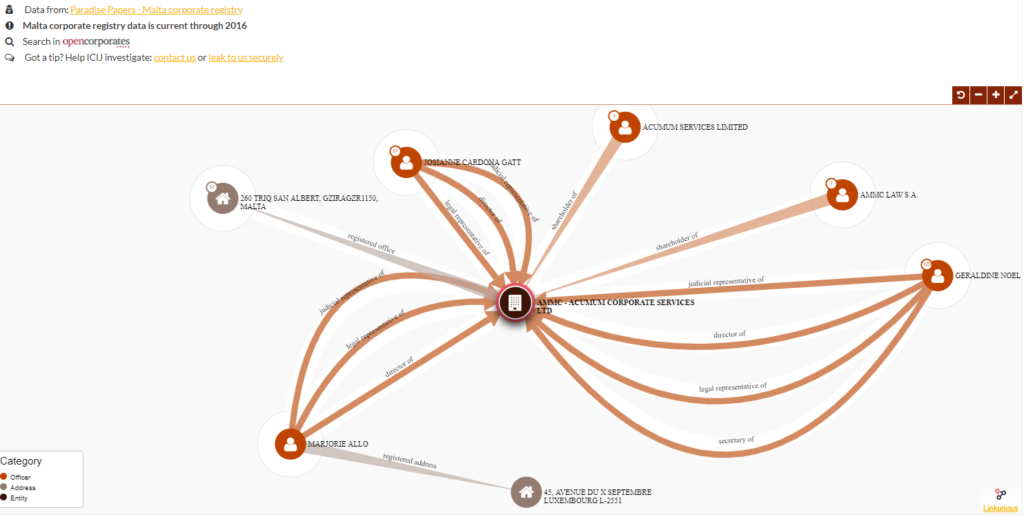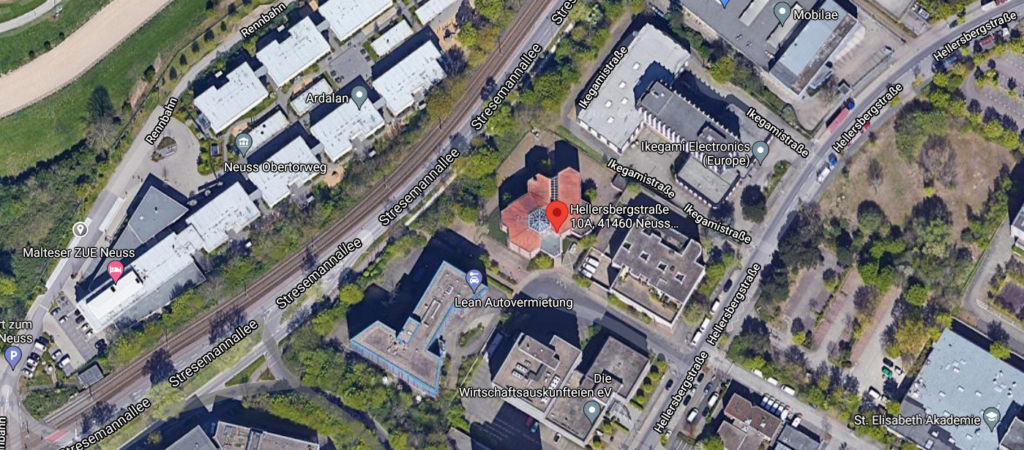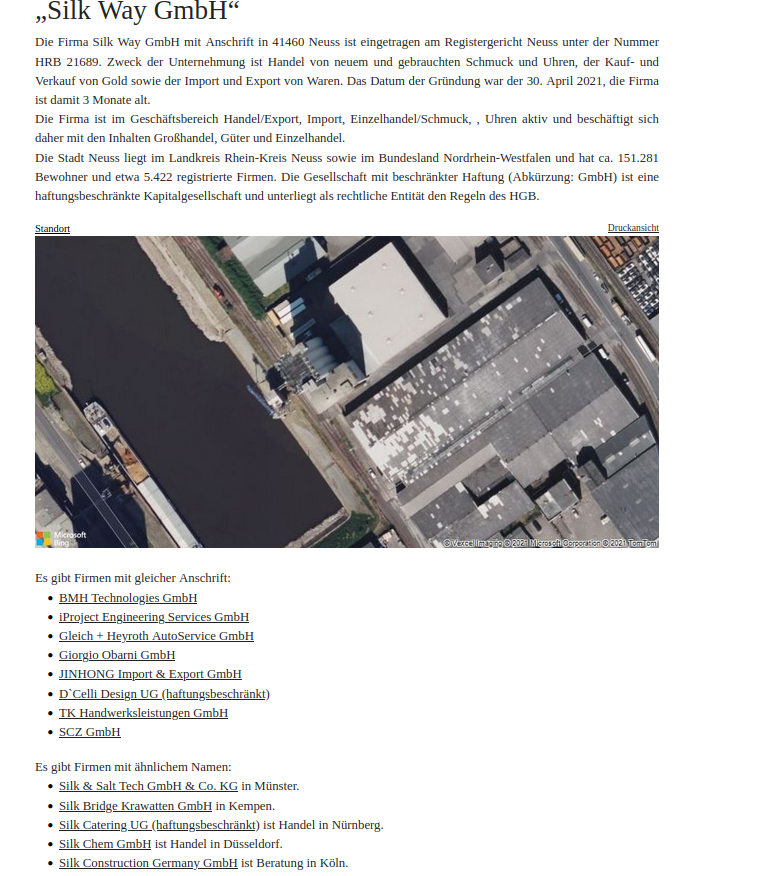 Company with similar name: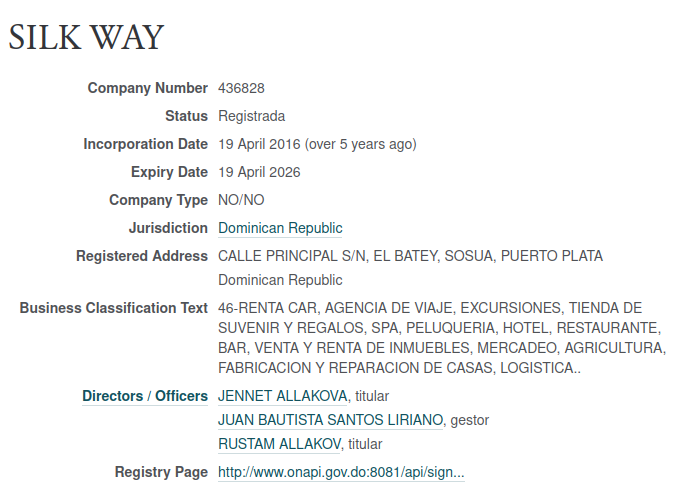 Further network-analysis – From Ramazanov to Enrico Sindulka: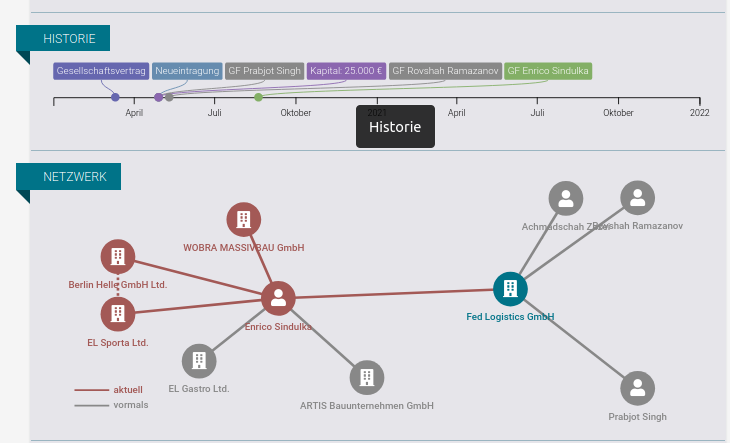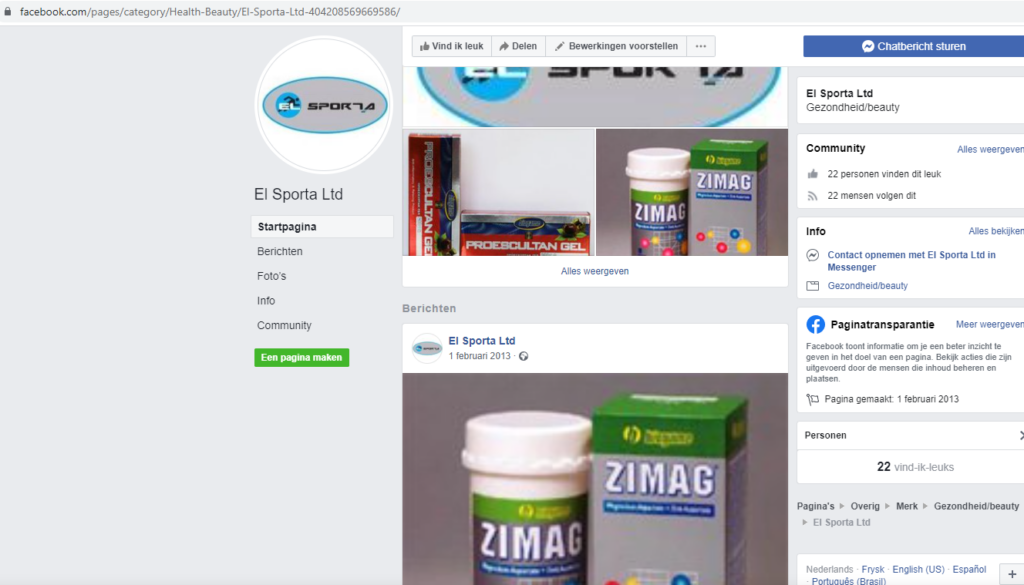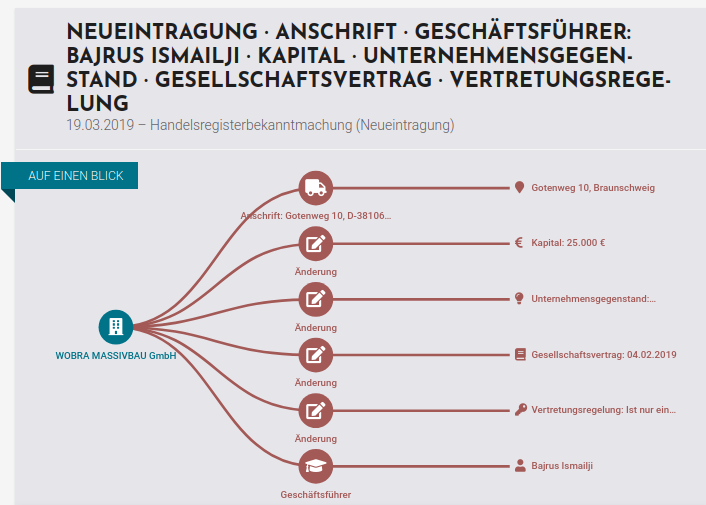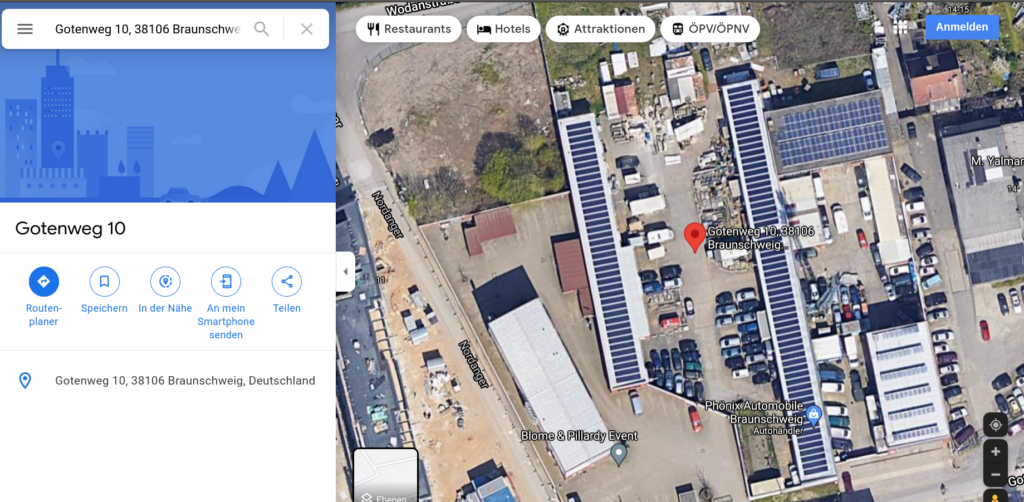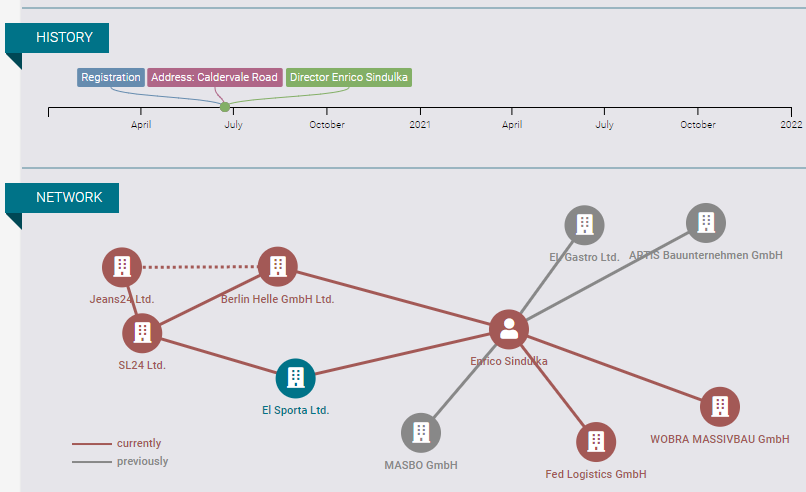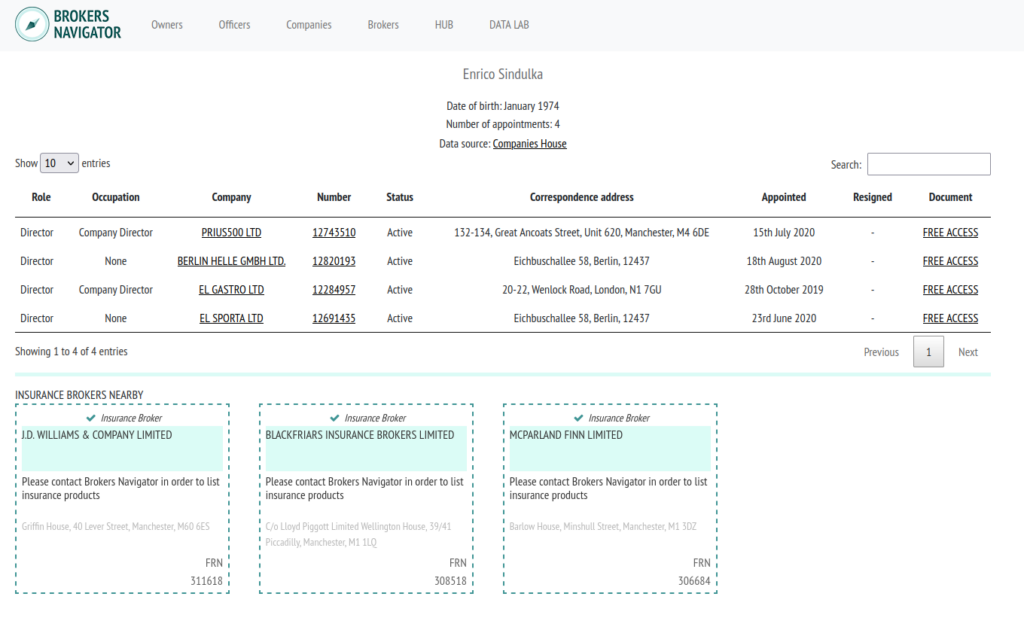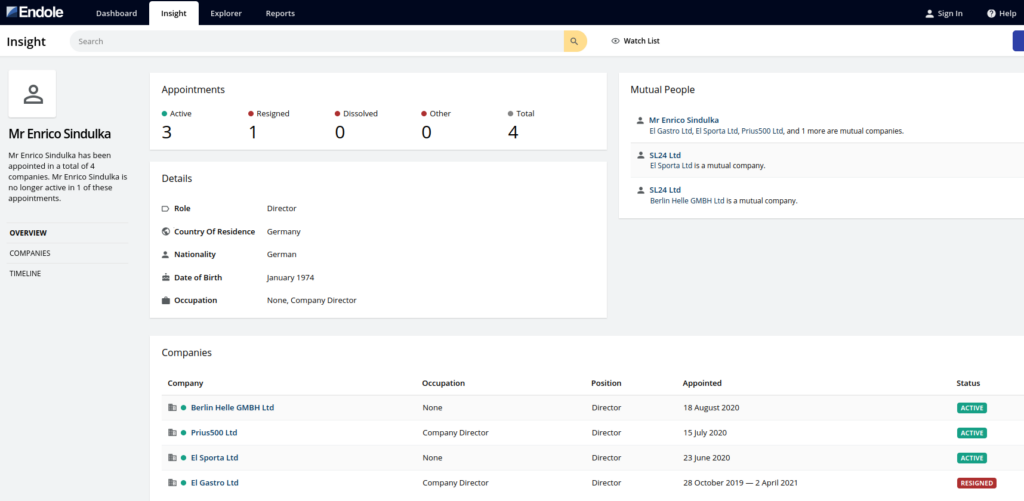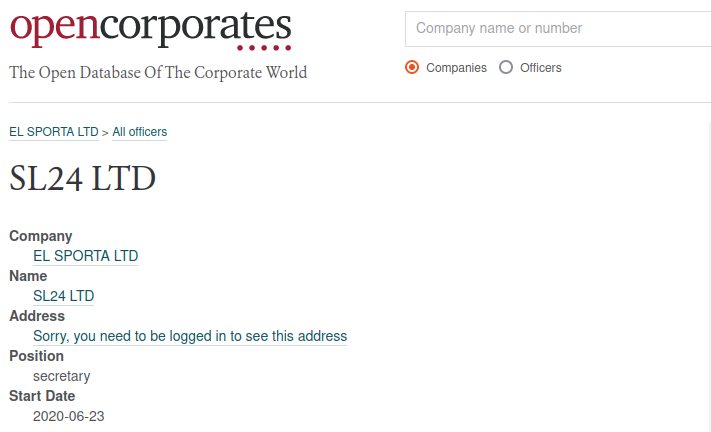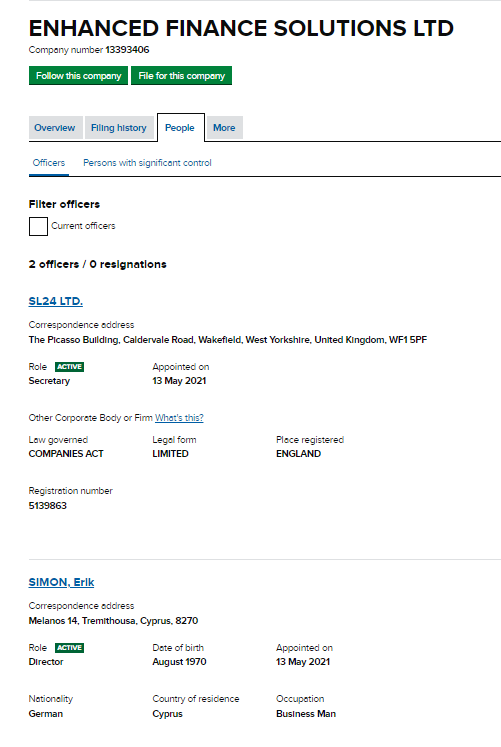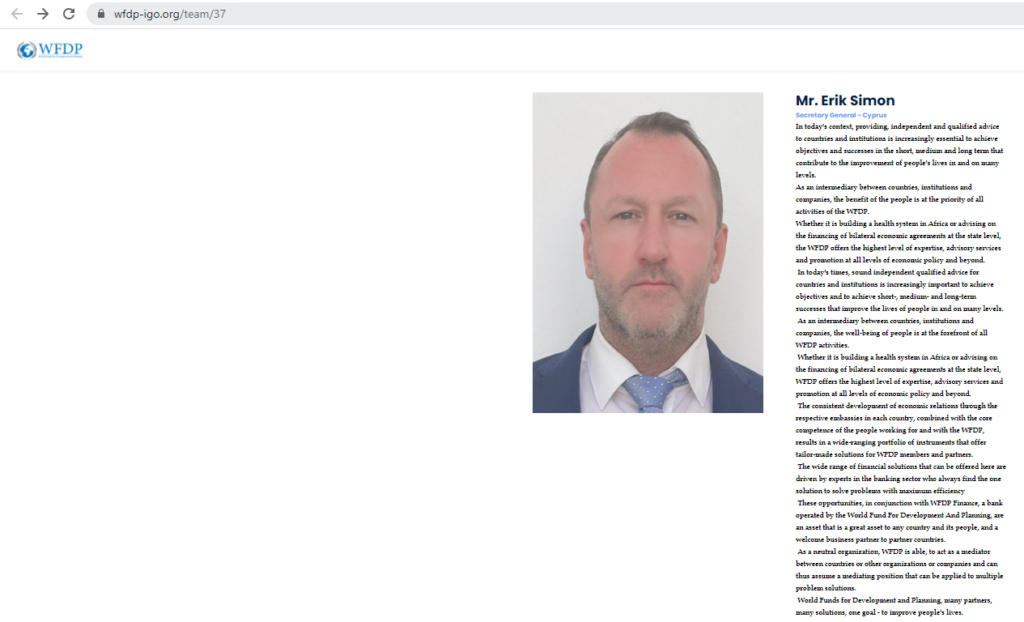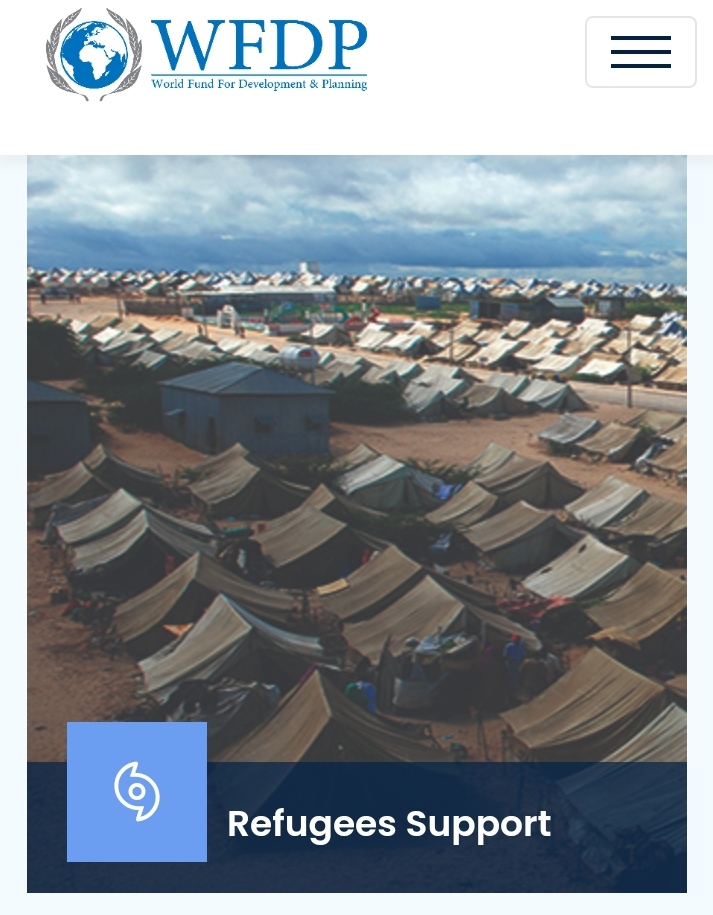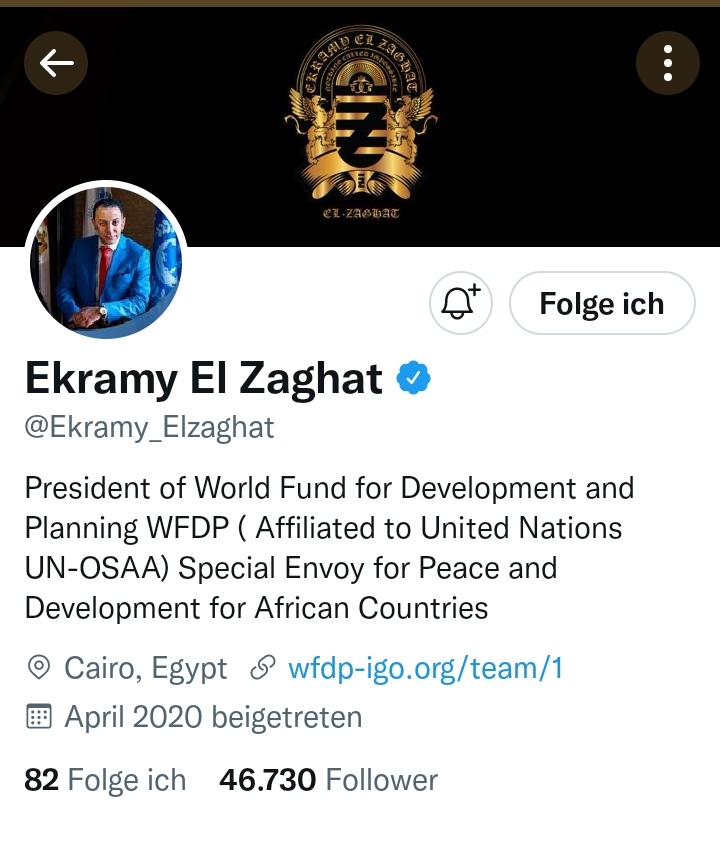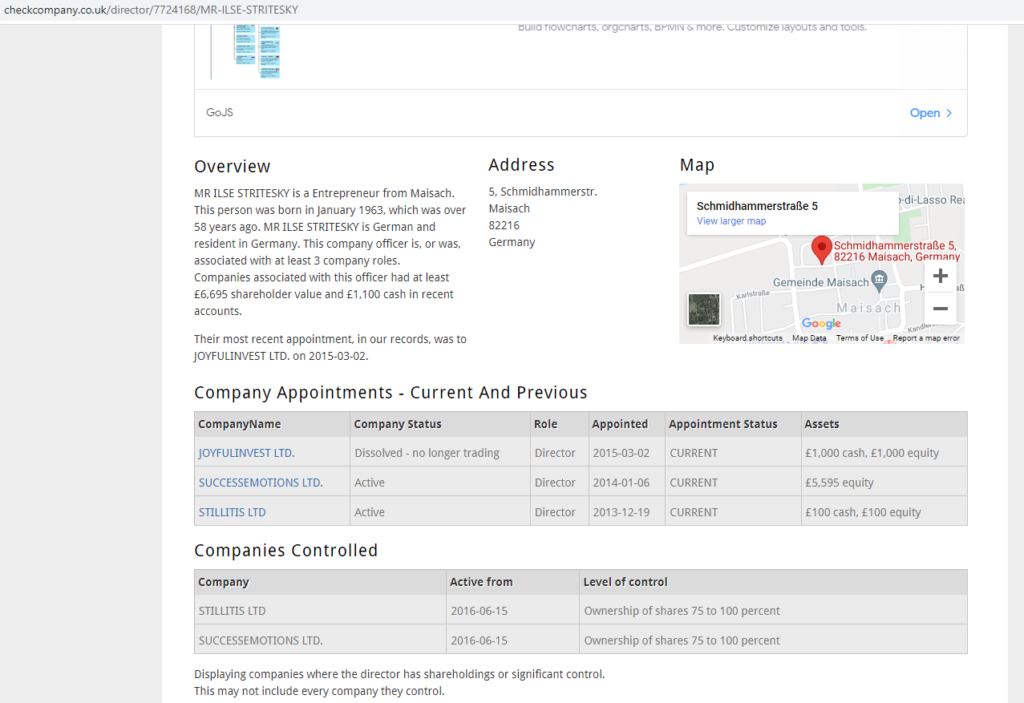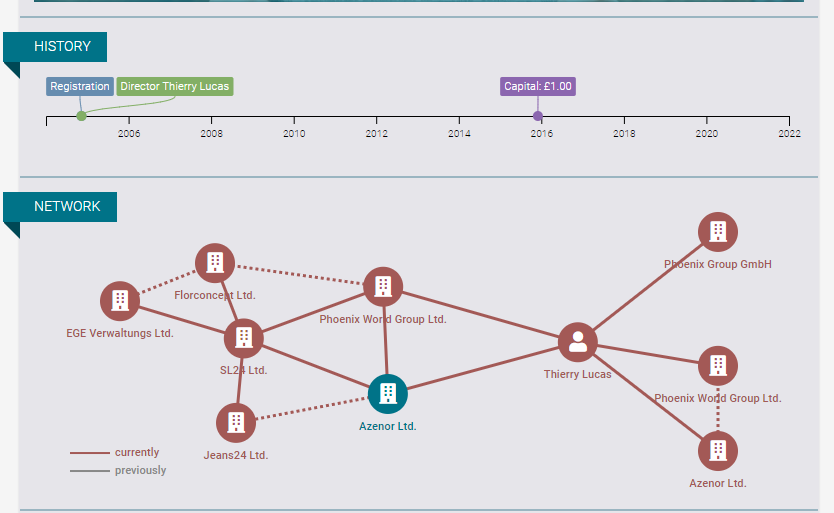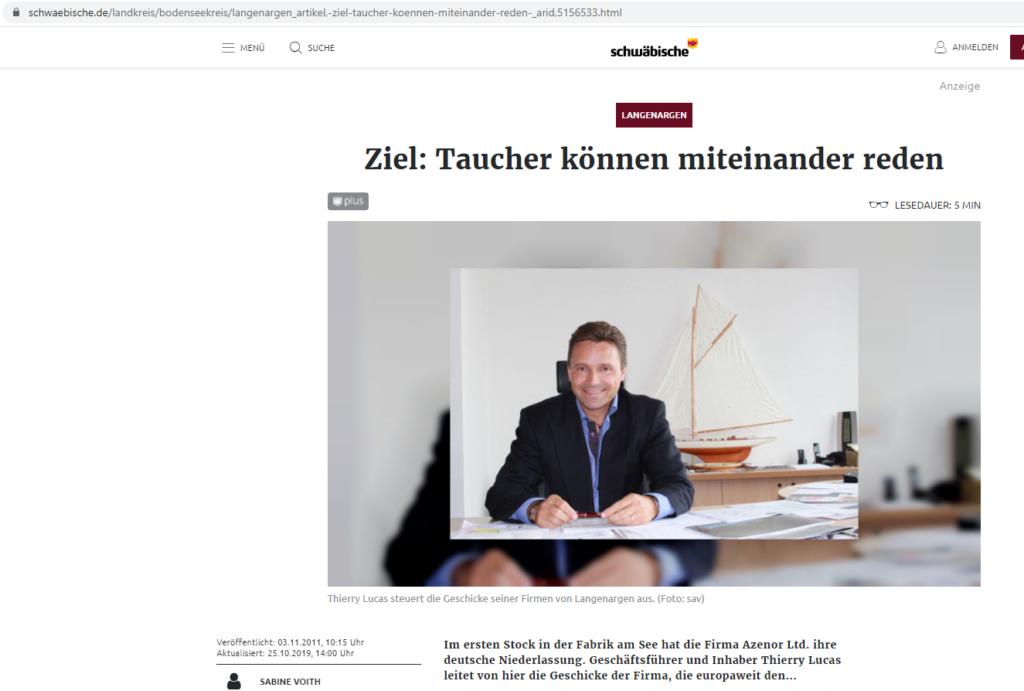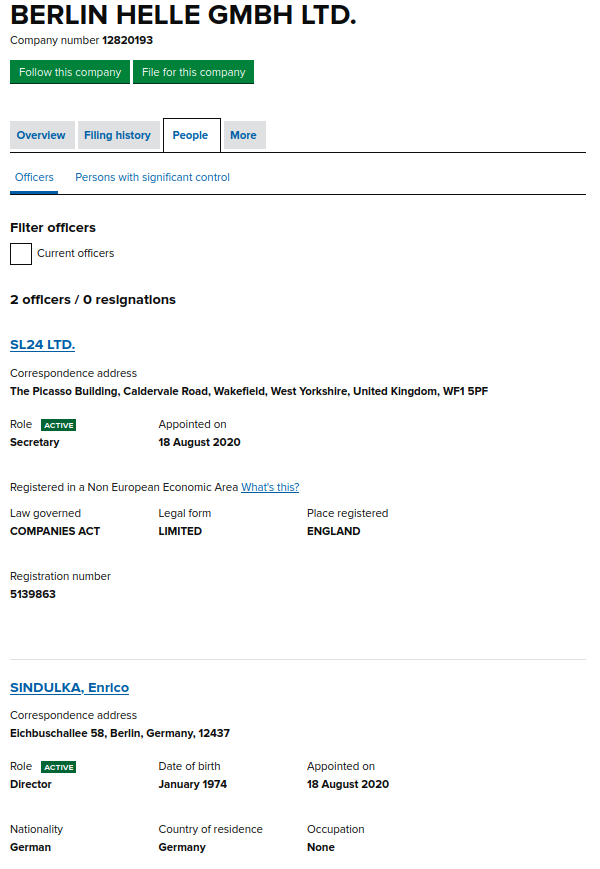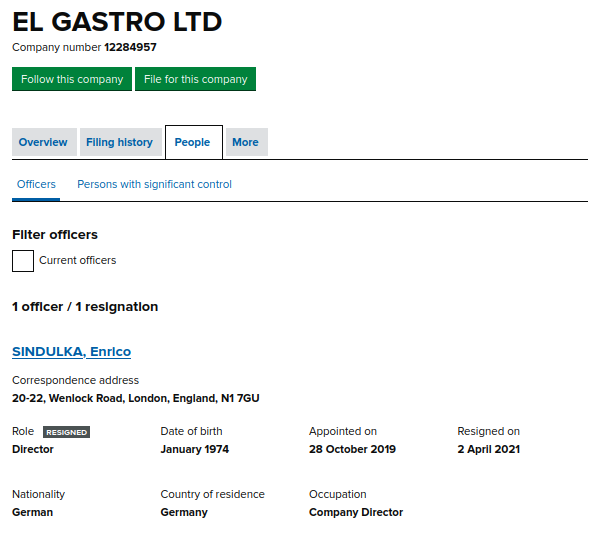 From Enrico Sindulka back to Ramazanov: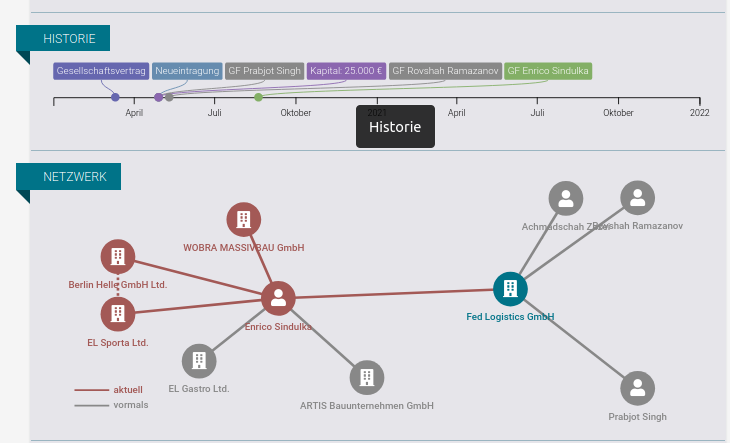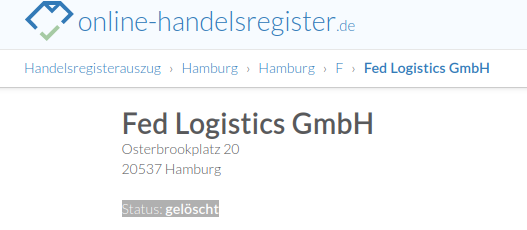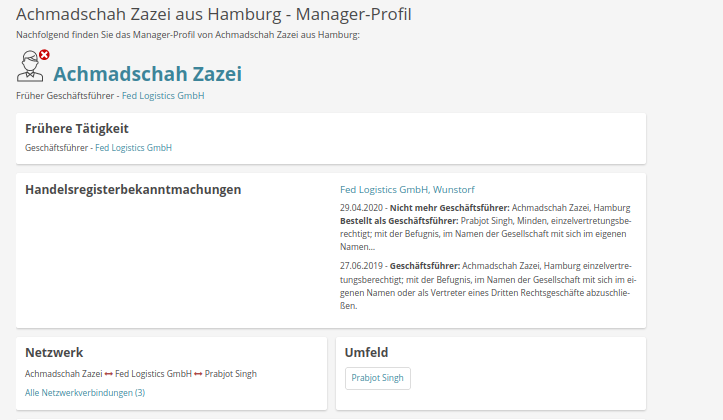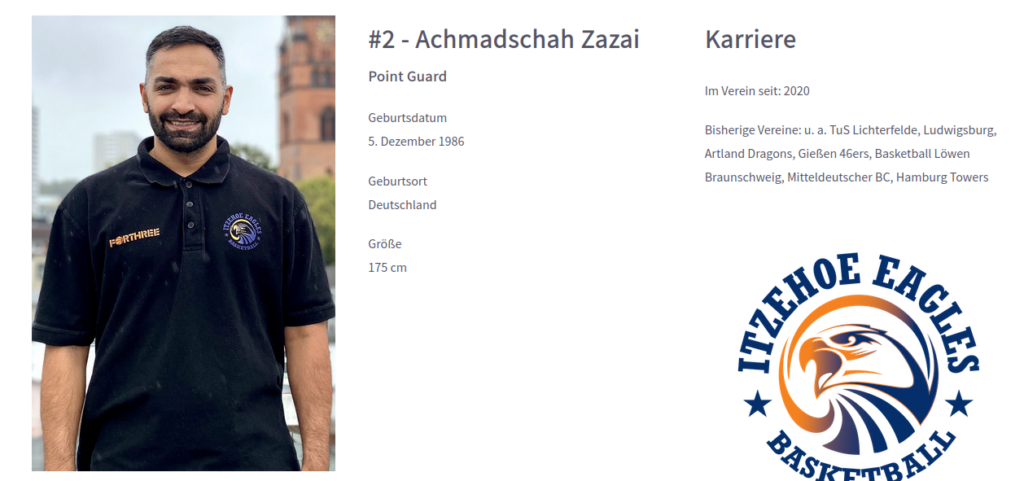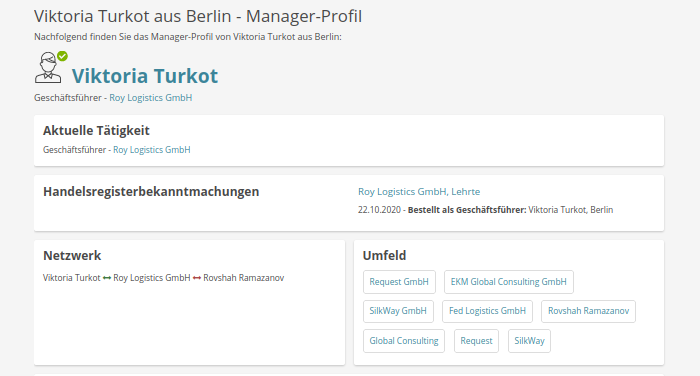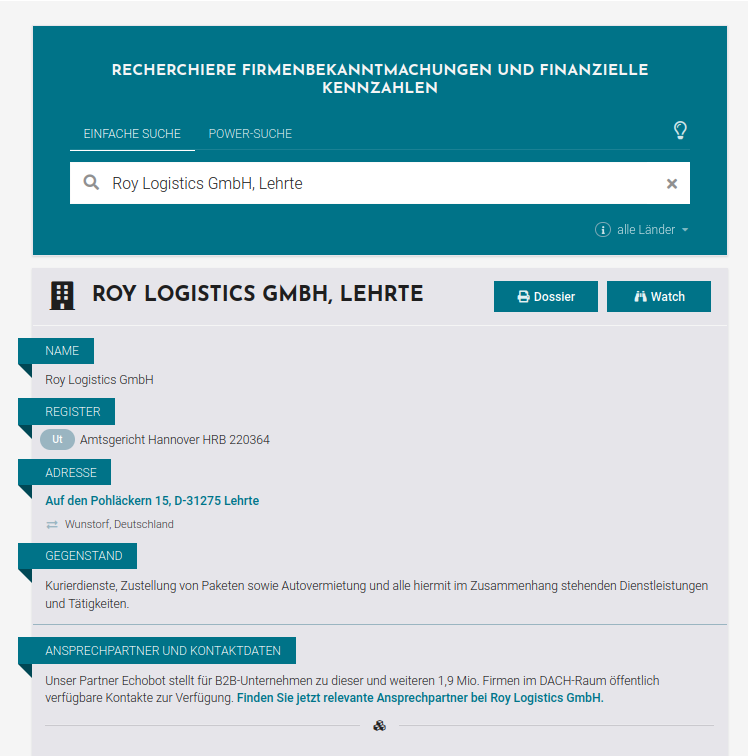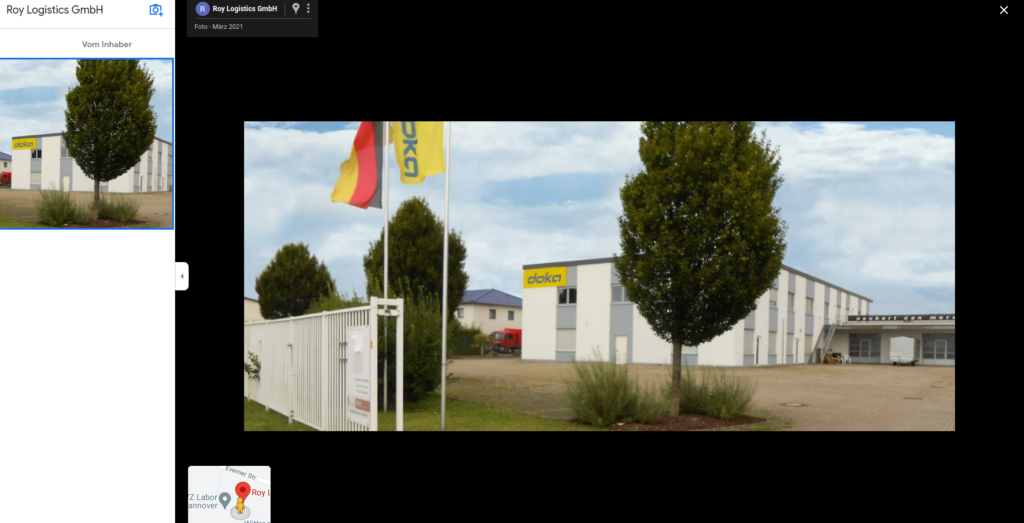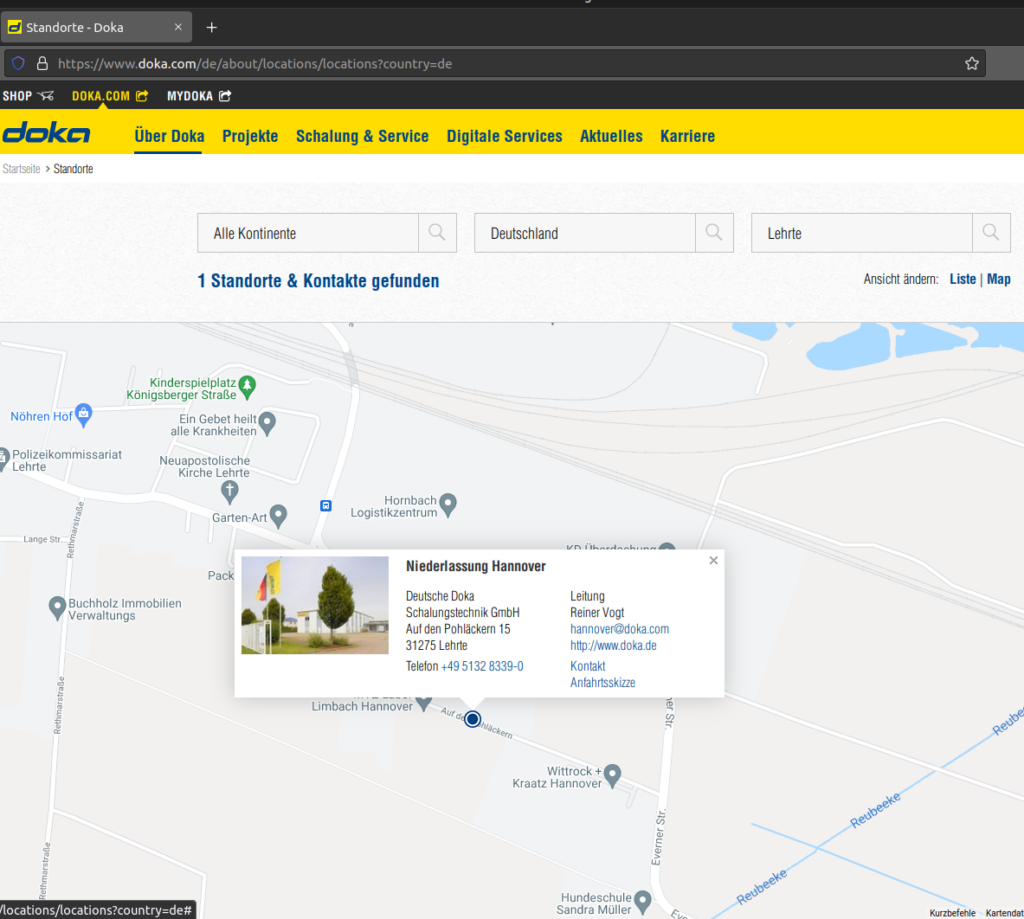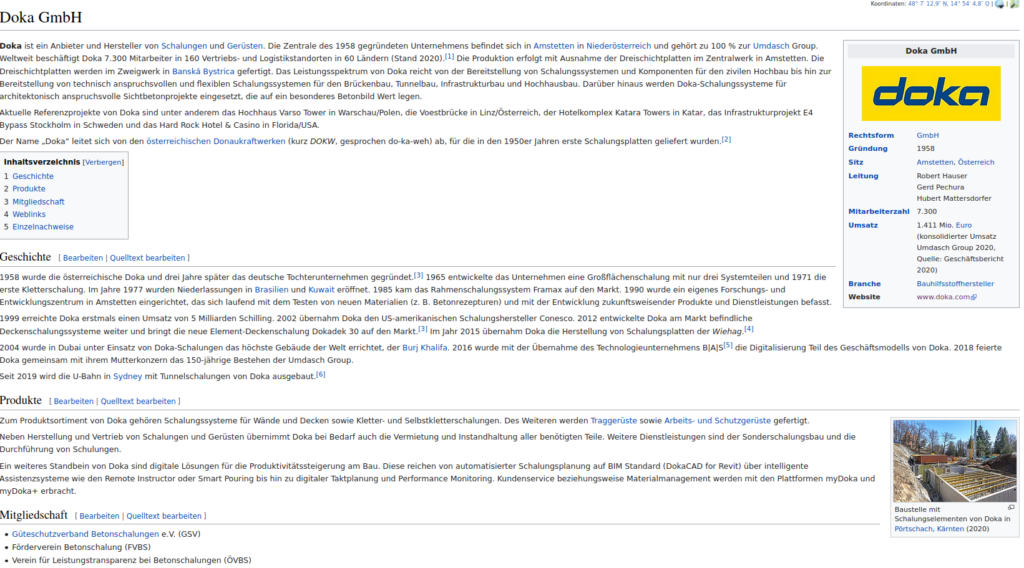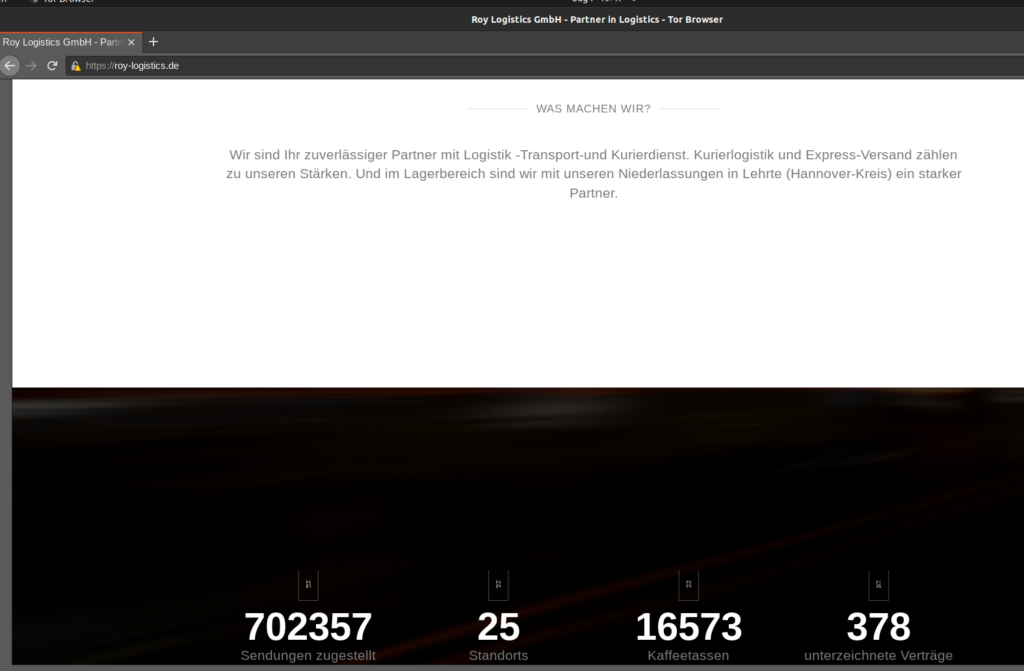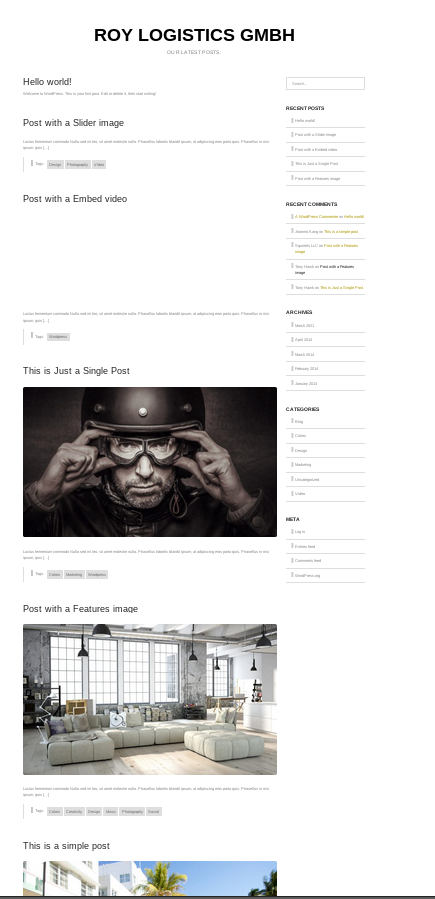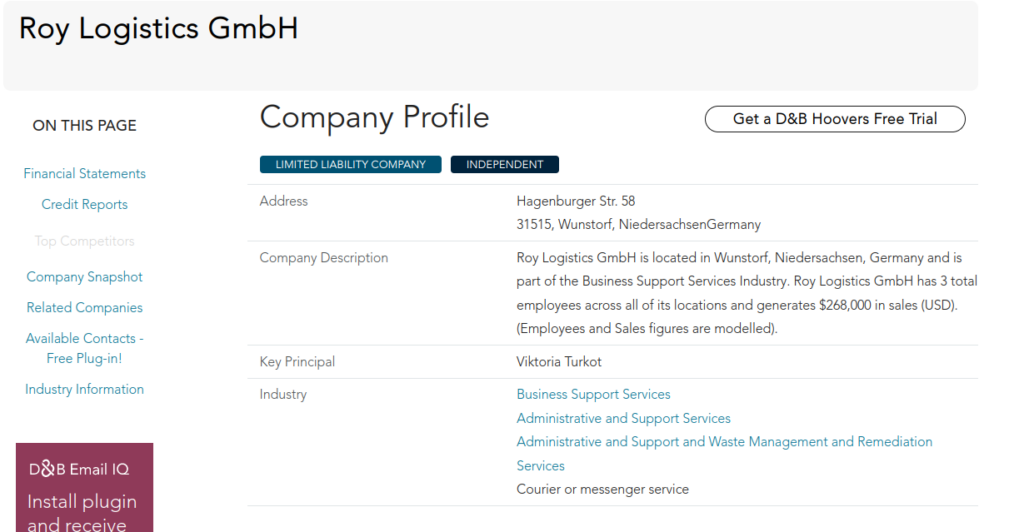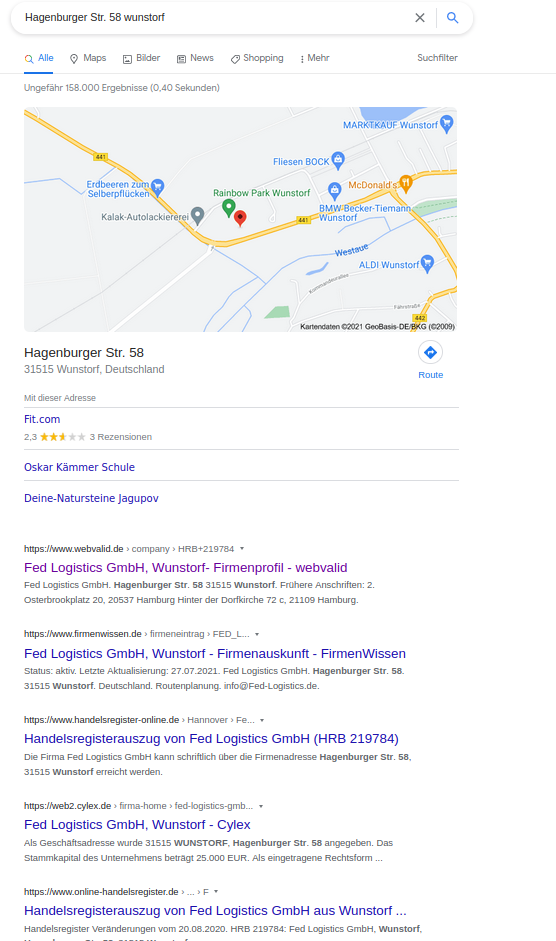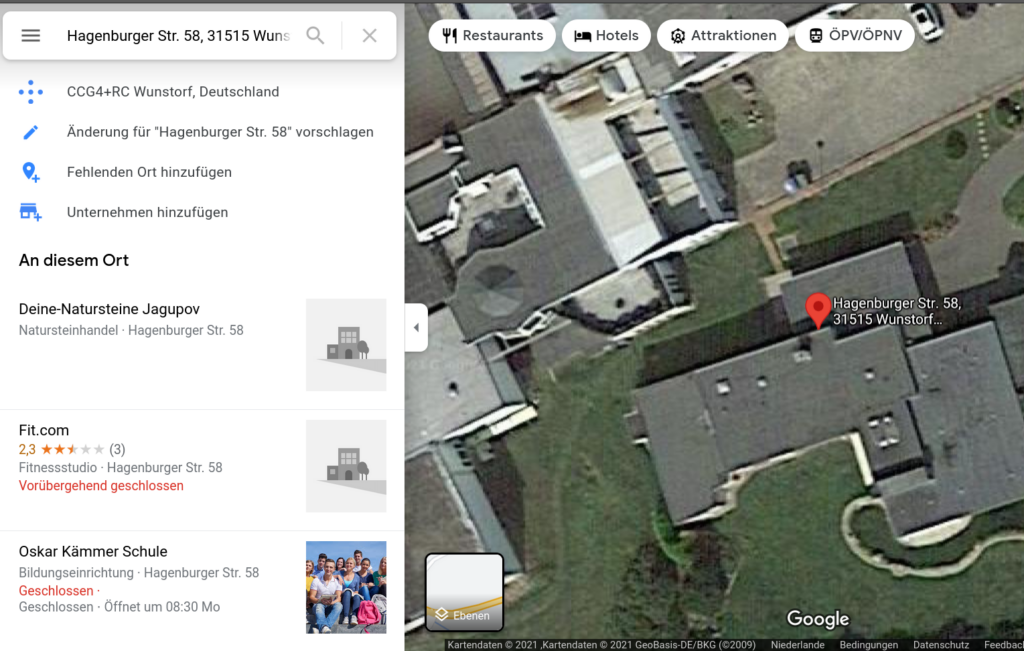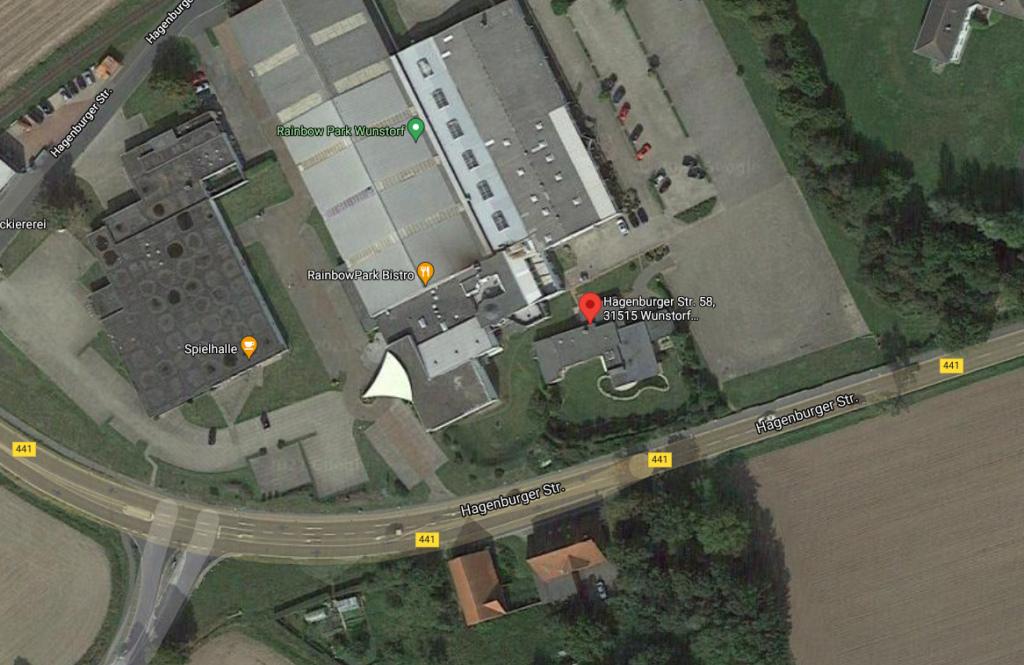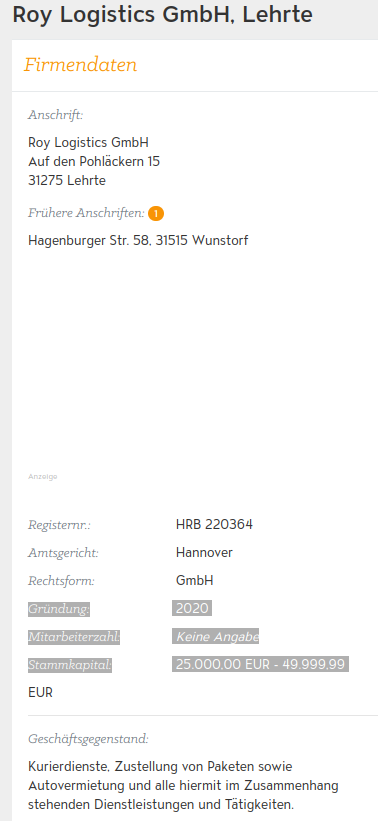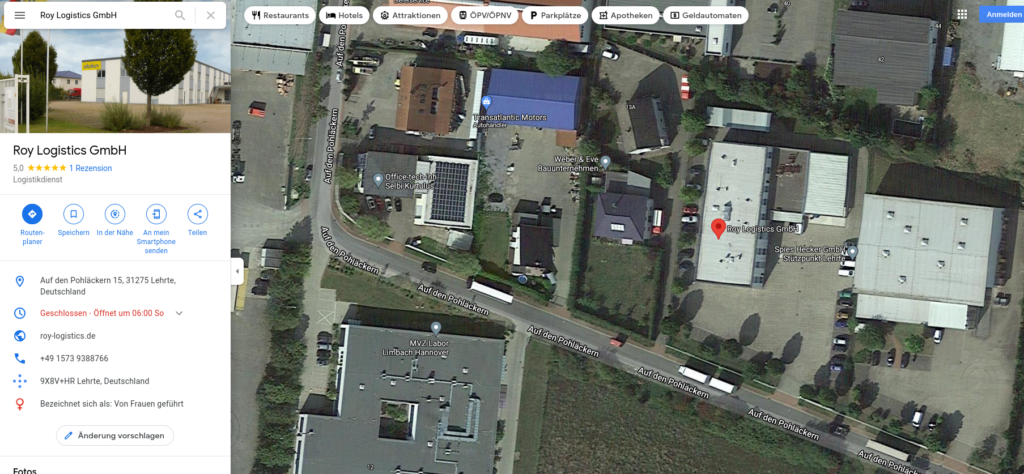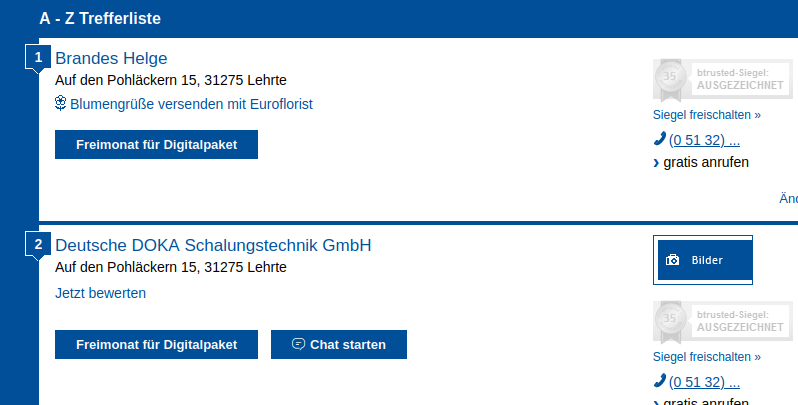 Unfortunately, Silk Way Airlines has apparently no connection (besides through the Aliyev Clan and a few sectors) to the EKM Global Consulting GmbH Racket (OT just for the trigger):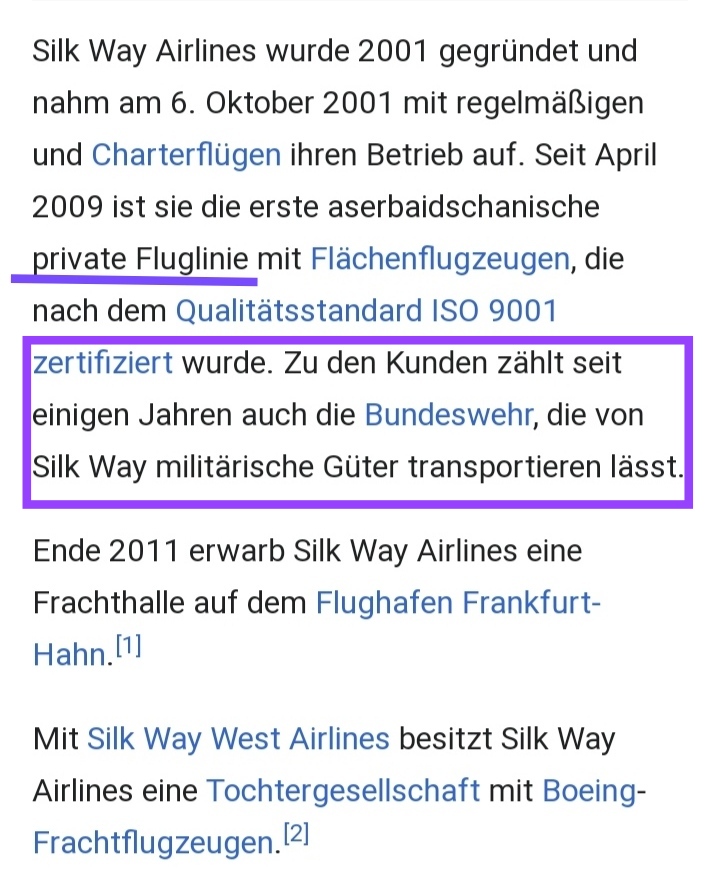 "In an interview with RFE/RL, presidential press secretary Azer Gasimov confirmed that Arzu Aliyeva was one of the owners of the Silk Way Bank. As an Azerbaijani citizen who had reached the age of majority, Aliyeva was fully within her rights to establish her own business, he said.[…]In the meantime, SW Holding has slowly but steadily acquired nearly all of AZAL's former companies, including the insurance firm AZAL Sigorta, which is now co-owned by SW Holding and the two daughters of Jahangir Asgarov, the president of AZAL and the husband of Zarifa Hamzayeva, the current co-owner of Silk Way Bank." (RFERL)
"Silk Way participated in contracts worth more than $400 million with the U.S. Defense Department's Transportation Command for more than a decade, thanks in part to a $420-million loan guarantee from the U.S. Export-Import Bank to enable it to buy three 747-8 freighter airplanes from Boeing.
The airline has had its share of controversy. Last July, the Bulgarian website Trud posted leaked correspondence between Azerbaijan and Bulgaria showing that Silk Way had used at least 350 flights with diplomatic clearance to surreptitiously transport "hundreds of tons of weapons" to war zones in the Middle East and elsewhere between 2014 and 2017.[...]The airline is owned by Silk Way Group, which, at least at one point, was closely associated with Azerbaijan's ruling Aliyev family (which has used its planes for private trips) and has benefited from benevolent state deals. Information obtained through FOIA requests shows that Silk Way Airlines took steps to conceal its owners' identity, perhaps to improve its chances of winning the valuable U.S. loan guarantees and military contracts.[…] A 2010 investigation by Radio Free Europe found that Arzu Aliyeva, the president's younger daughter, was one of three owners of Silk Way Bank, the financial arm of Silk Way Holding. After this information was revealed, the president's spokesperson defended her right to be an independent businesswoman. According to a 2017 Silk Way Bank annual report, neither the Aliyev family nor Silk Way Group appears to still hold any stake in the bank. Silk Way Holding, also referred to as Silk Way Group (SW Group) on its website, is a conglomerate that has currently listed 11 companies in its portfolio, including the airline. Until June 2017, it had listed 14 different companies, including Silk Way Bank (whose entry was removed from their website over the course of reporting this investigation). Over the years, the Silk Way group of companies — which includes Silk Way Airlines, Silk Way Construction, and Silk Way Insurance, among others — have taken over large parts of Azerbaijan's aviation sector.[…]In its application, Silk Way Airlines stated it was owned by IHC, an offshore company based in the British Virgin Islands (BVI). It did not provide any information on who owned IHC, despite being explicitly asked to do so on the form. The IHC owner could not be independently identified due to secrecy laws in the BVI.[…]In 2007, in a separate application filed before the Department of Transportation in Washington, Silk Way Airlines stated that 40 percent of the company was owned by IHC, while 60 percent was now owned by SW Holding, "effectively controlled" by Zaur Akhundov, an Azerbaijani citizen. Once again, the airline did not disclose IHC's owners in the documents it filed. IHC is linked to the Aliyev family through its director Jaouad Dbila, who in 2016 was also on the supervisory board of Silk Way Bank. Furthermore, Dbila has reportedly served as a proxy for the first family's business interests in the past.[…]In 2011, a Russian-born manager, Grigory Yurkov, was given power of attorney for both Silk Way Holding and IHC, according to Luxembourg's official gazette. The power of attorney ensures that, through Yurkov, IHC would be able to enter agreements and make financial commitments on behalf of Silk Way Airlines, regardless of the airline's formal ownership.[…] Filings by Silk Way Airlines in 2015 before the Department of Transportation in Washington also show that IHC owns five of 11 aircraft used by Silk Way Airlines. One expert sees this as a possible mechanism for funneling money towards the owners of IHC, by having Silk Way pay an inflated amount for renting these aircraft.[…]However, the company's 2014 loan guarantee application did reveal one important fact: by that time, Zaur Akhundov, a former Azerbaijani government official, had become the 100 percent owner of the entire Silk Way Group. By that time, the firm and its many holdings were already worth billions of dollars." (OCCRP)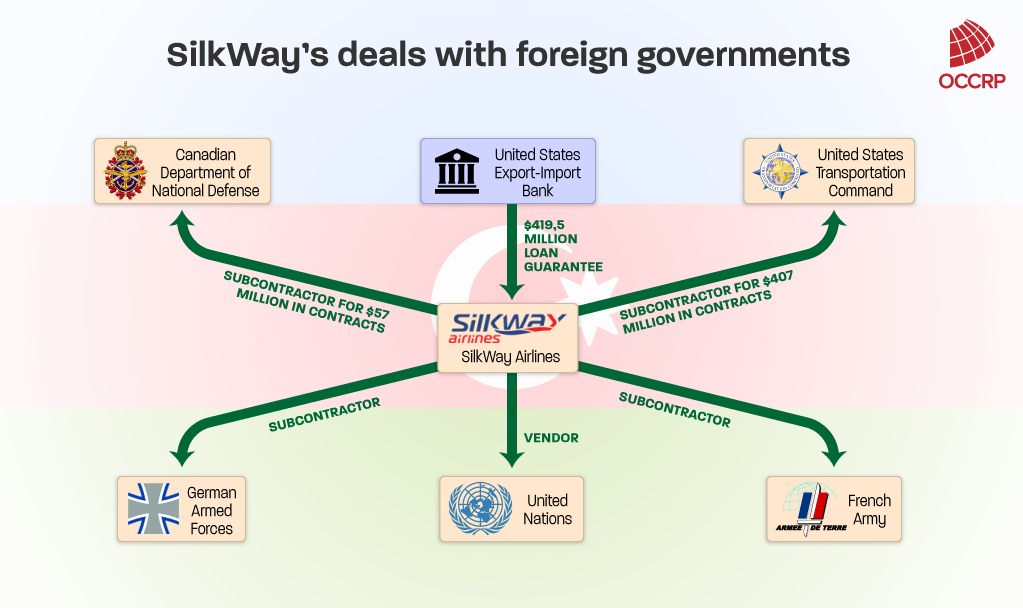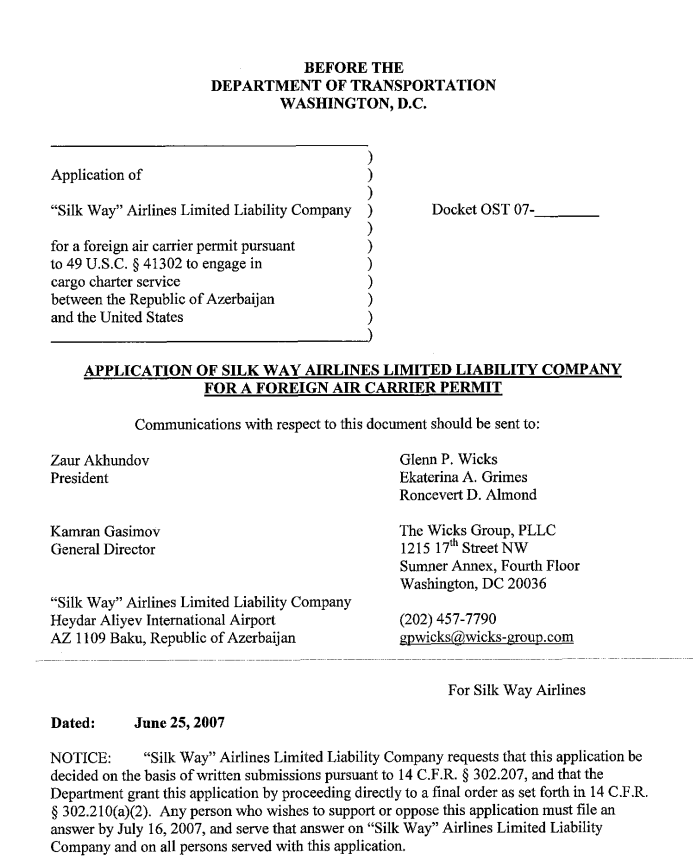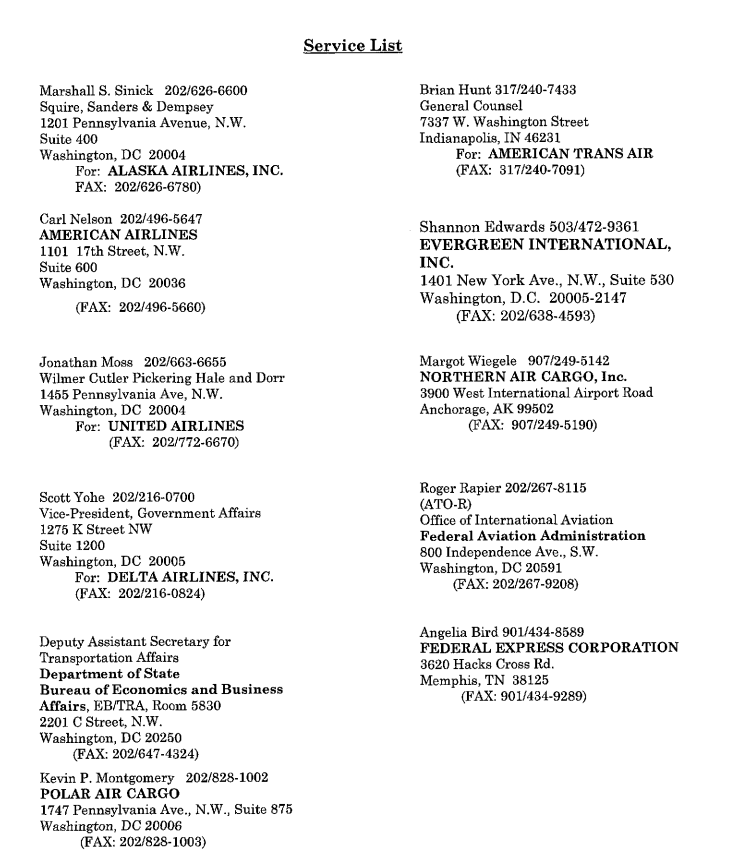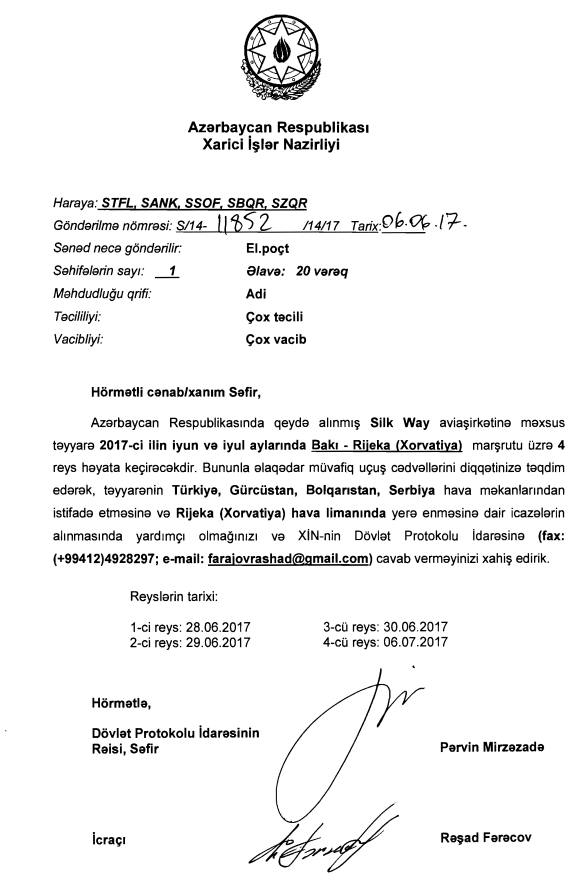 +12024577790
gpwicks@wicks-group.com
The Wicks Group, PLLC

+994124933860
+994124933861
Involved:
Zaur Akhundov, Glenn P. Wicks, Ekaterina A. Grimes, Roncevert D. Almond, Kamran Gasimov, Sabir M. Hasanov, Rahim Islamov, Mustafa Azimov, Tatyana Dorokhina, Rauf Aliyev, Igor Furgal, Alishan Kadirov, Amirzade Elshad, Enver Kurbanov, Sergey Ermak, Zaur Akhundov, Jaouad Dbila, E. Jafarov, Kamran Fasimoz(?), Kamran Gasimoz(?)
Rolling on the floor laughing: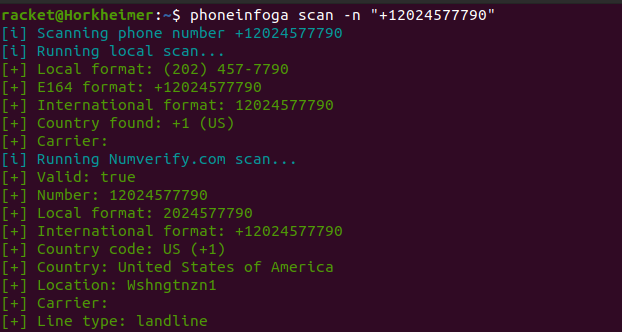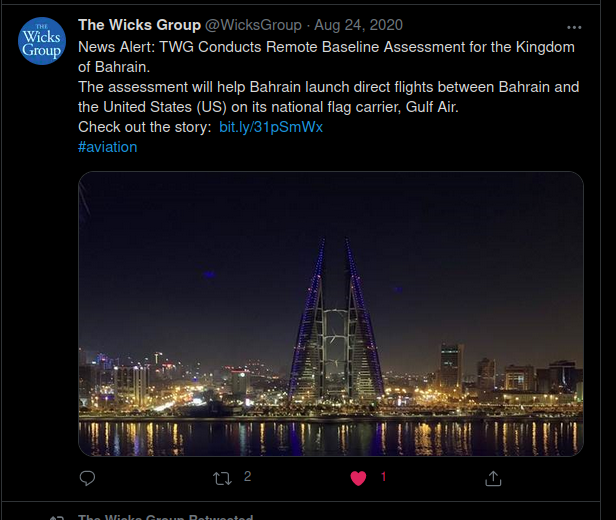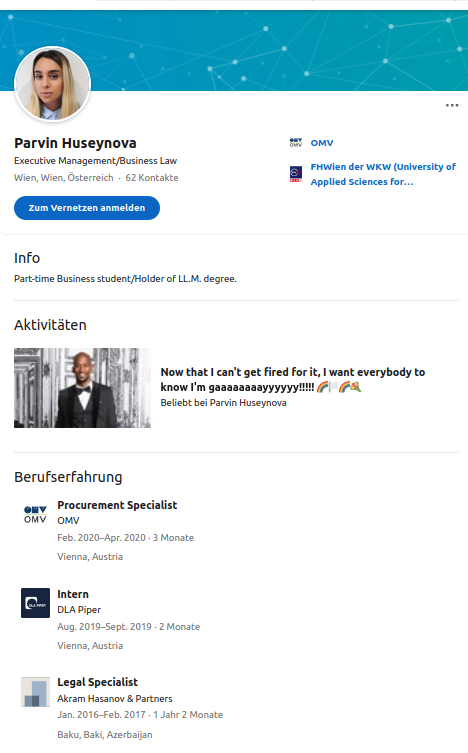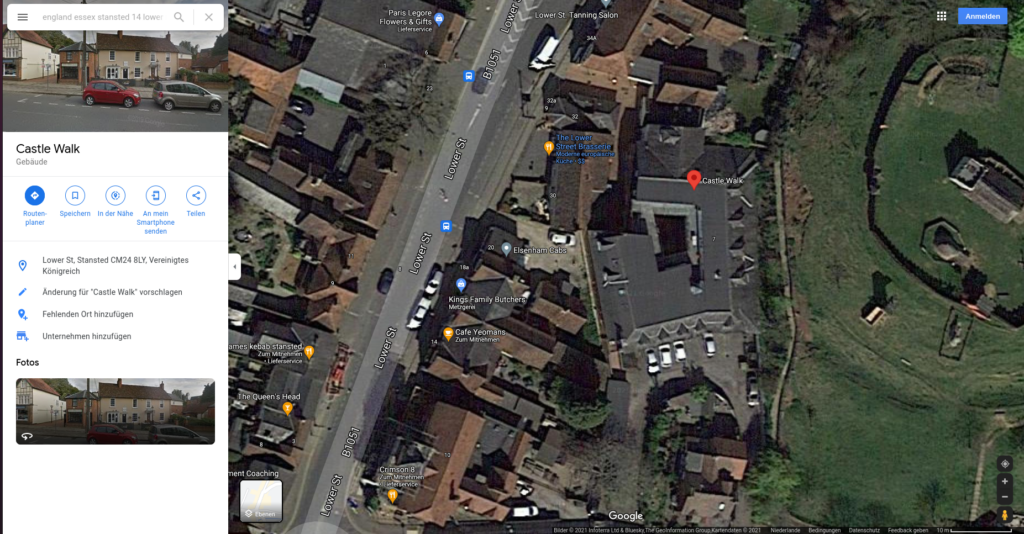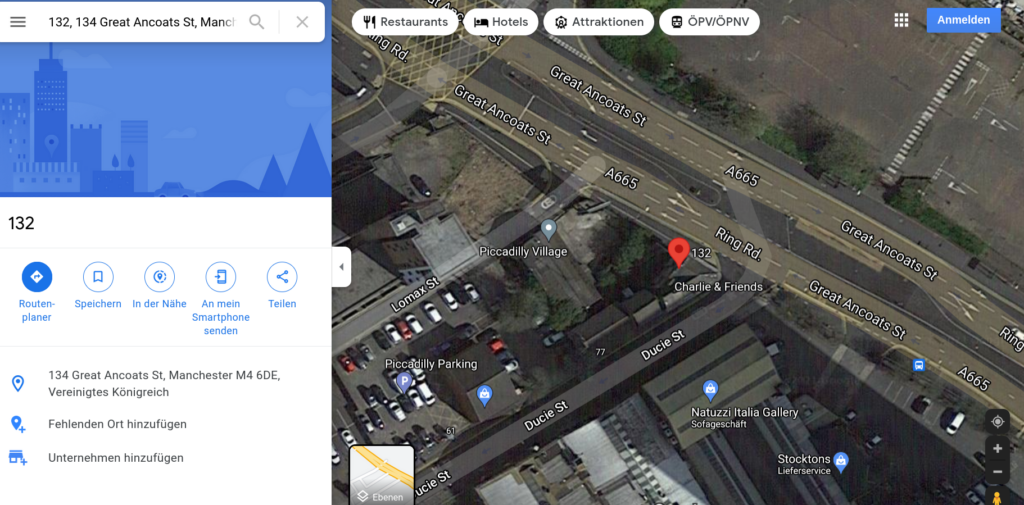 Back to topic – Aliyev & the Ines-Berger-Racket:
Meanwhile, the network has managed to establish itself as a shell-front-company structure to the extent that it is privileged to sit at the table with the big players of oil-industry-logistics at the AHK in Baku.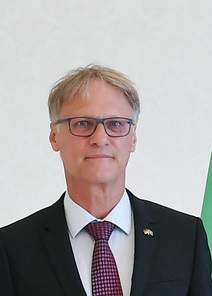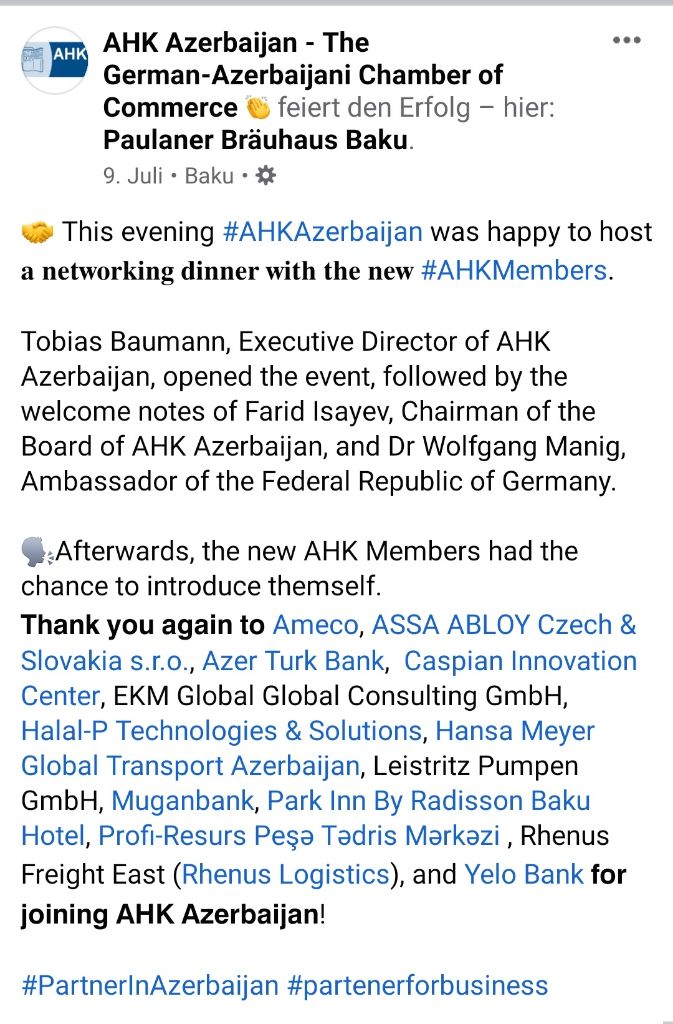 First Analysis:
Based on this tweet, background research on the participating companies can be executed, which finally leads to Ines Berger, Azerbaijani AI/VR/IT-entrepreneurs (dual-use), and many small logistics companies, partially registered on the same address and connected to arms sales. What exactly were these logistics companies transporting? Just oil pipeline sections, as obviously pictured on the Rhenus website? Who owns them? From BND front companies to Eastern European and Caucasian arms pushers, all kinds of things are conceivable. Hence the work-in-progress style. The connection to the weapon industry is made by EKM Global Consulting GmbH/Emin Aliyev, not by Rhenus. From here a straight path runs from an Industry 4.0 company (oil and dual-use) to Rovshah Ramazanov, Viktoria Turkot and Enrico Sindulka. In Ramazanov Silk Way GmbH, Roy Logistics GmbH and Fed Logistics GmbH converge, while Ines Berger and Musayev Clan establish the connection with AHK.
Nevertheless, the websites of Roy Logistics, Inter Ferro as well as Royal Spirit Media have obviously been set up quickly and sloppily. Serious company websites are more professional. The sheer number of companies registered at the same (private) addresses suggests that the network is rather a money-laundering machine: front companies used to clean the money, asset management and real estate companies to invest the freshly laundered money.
At this point, the only remaining question is whether it is purely a money laundering machine for oil millions of a few oligarchs, or whether funds flow through this network that originate from weapon deals.

Second Analysis: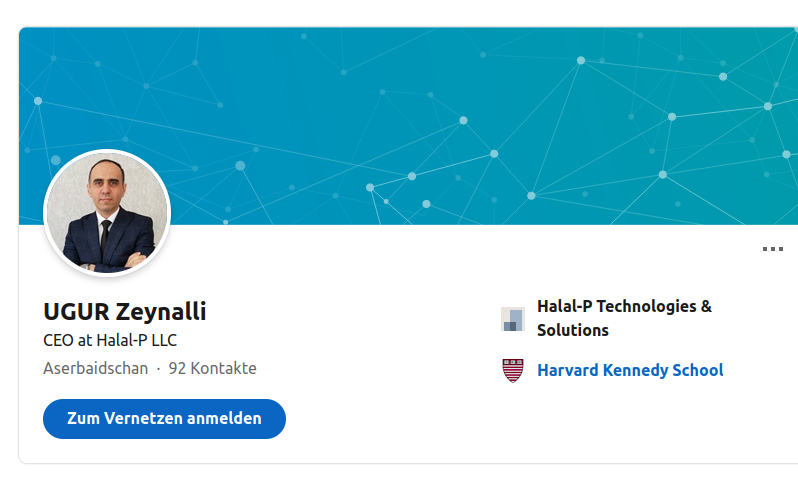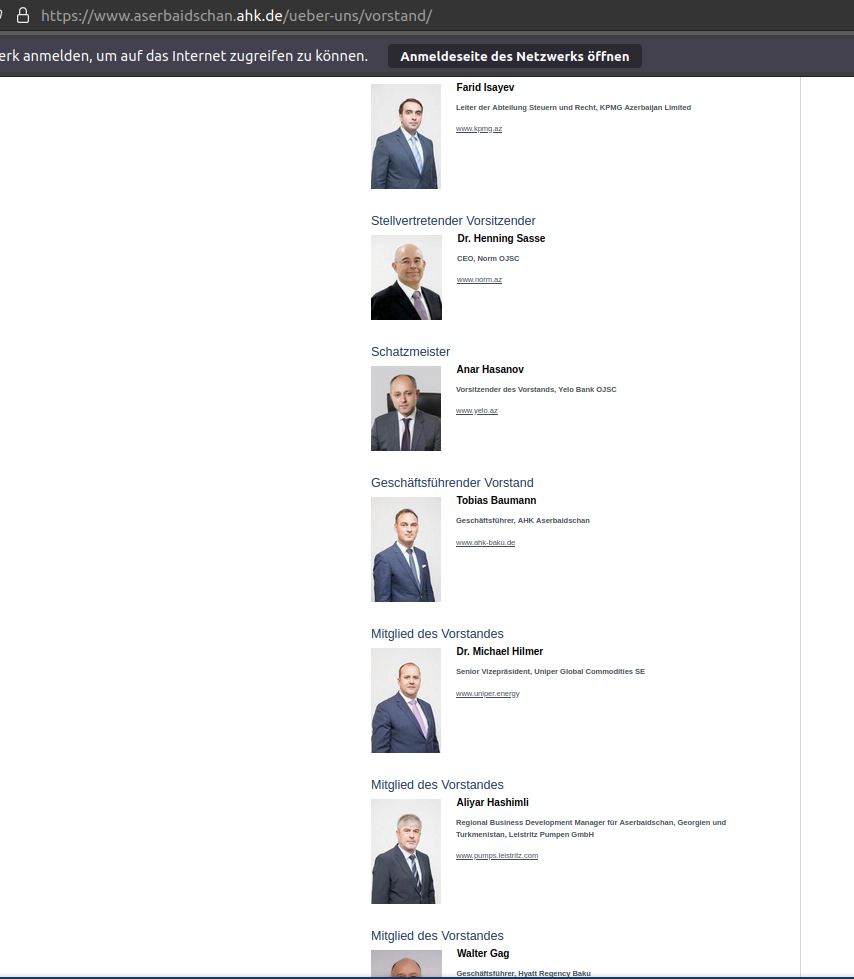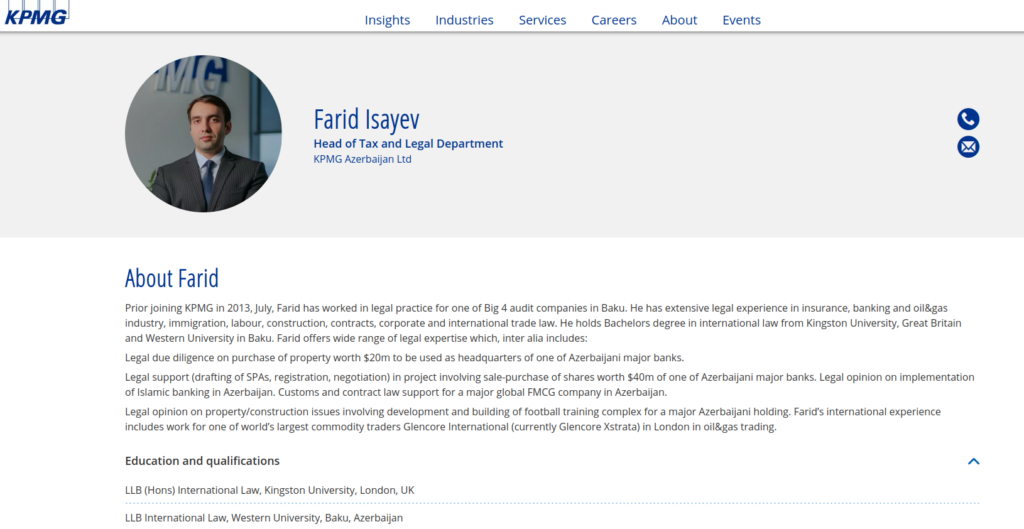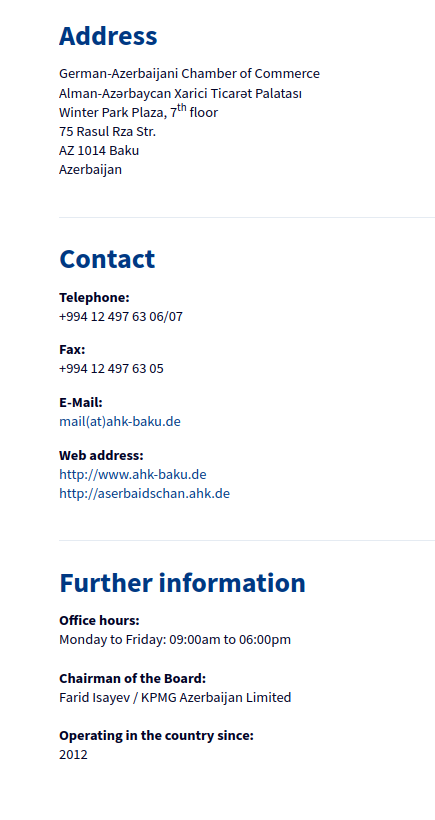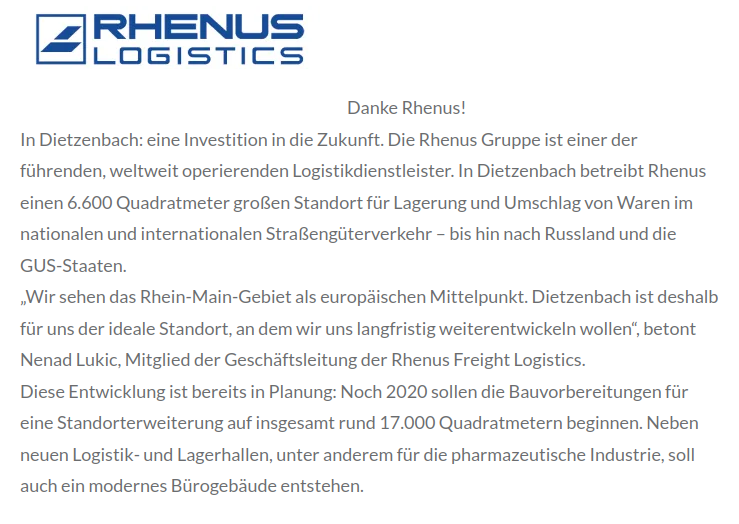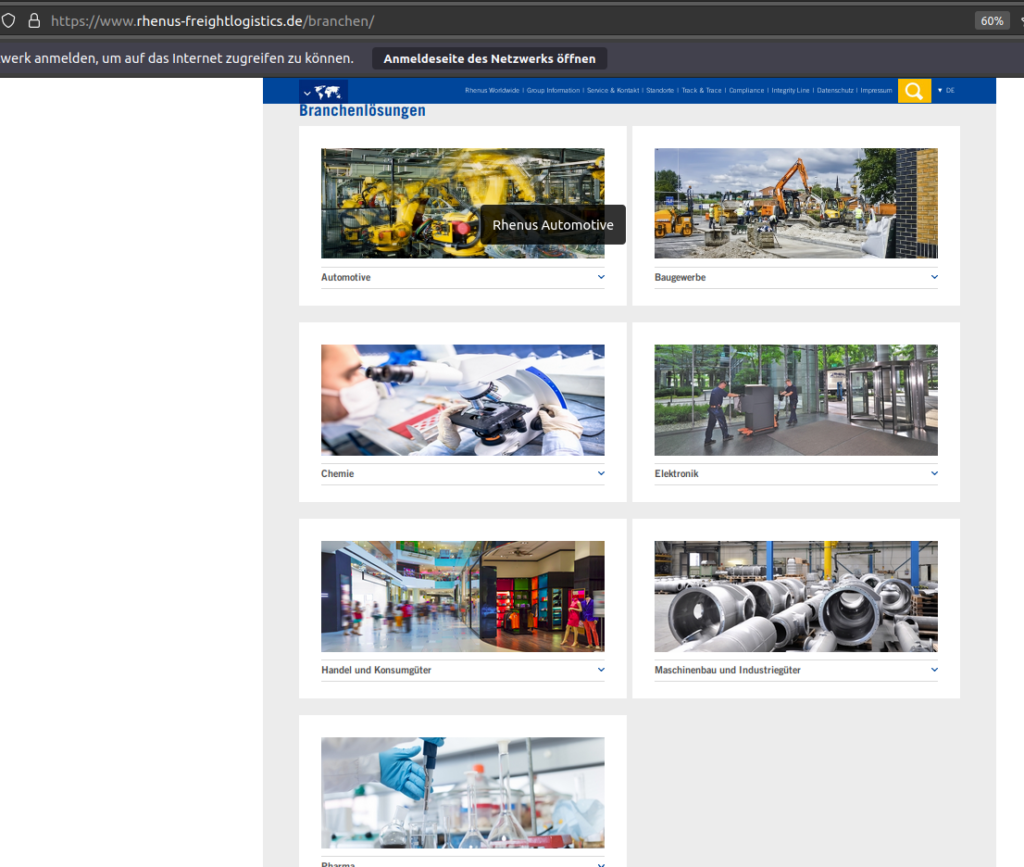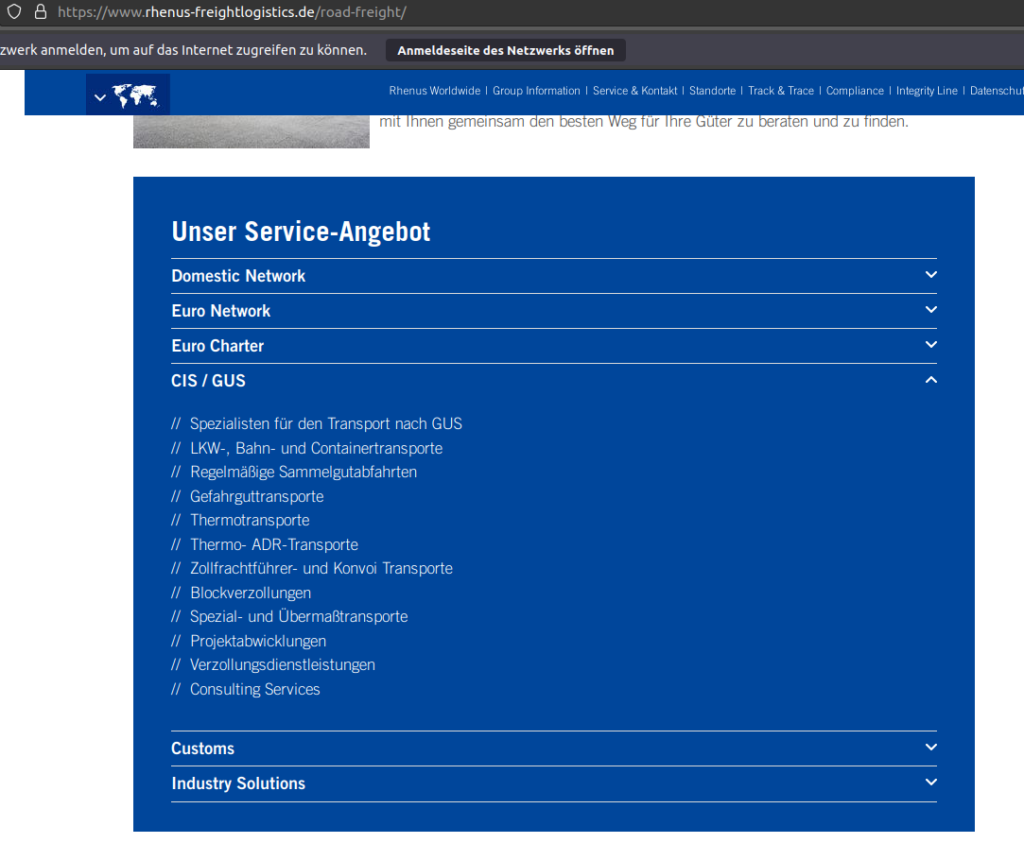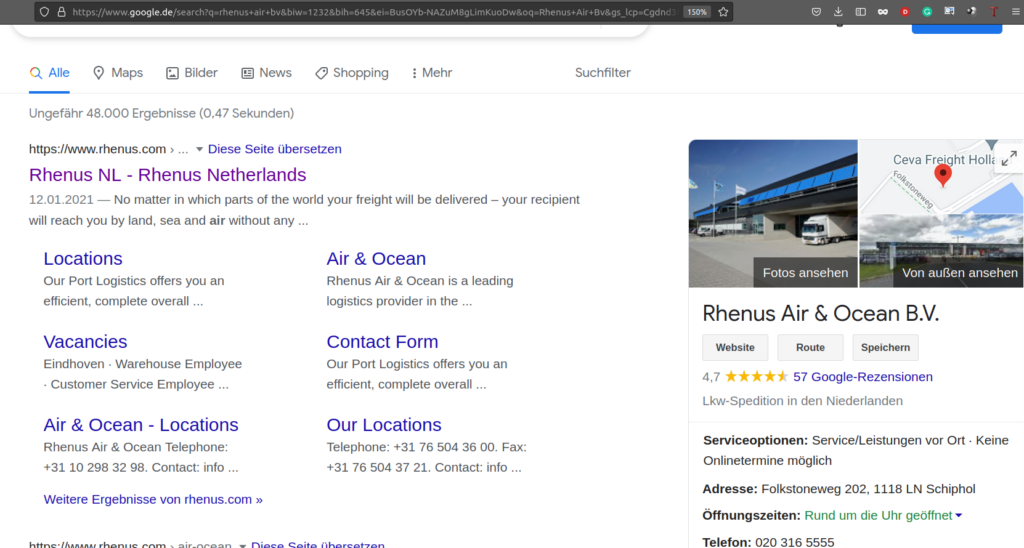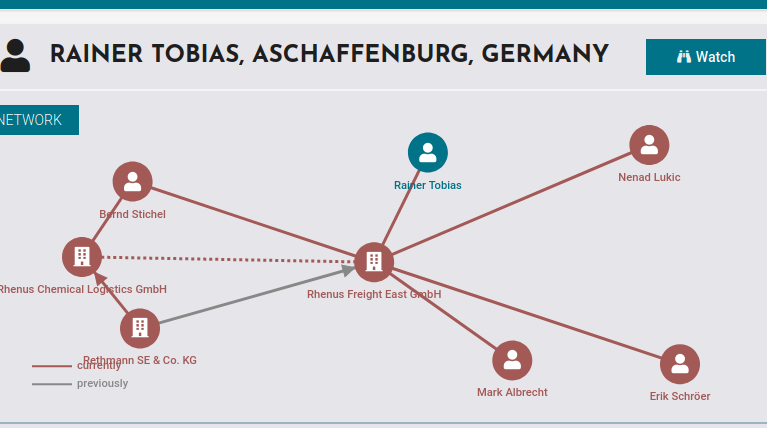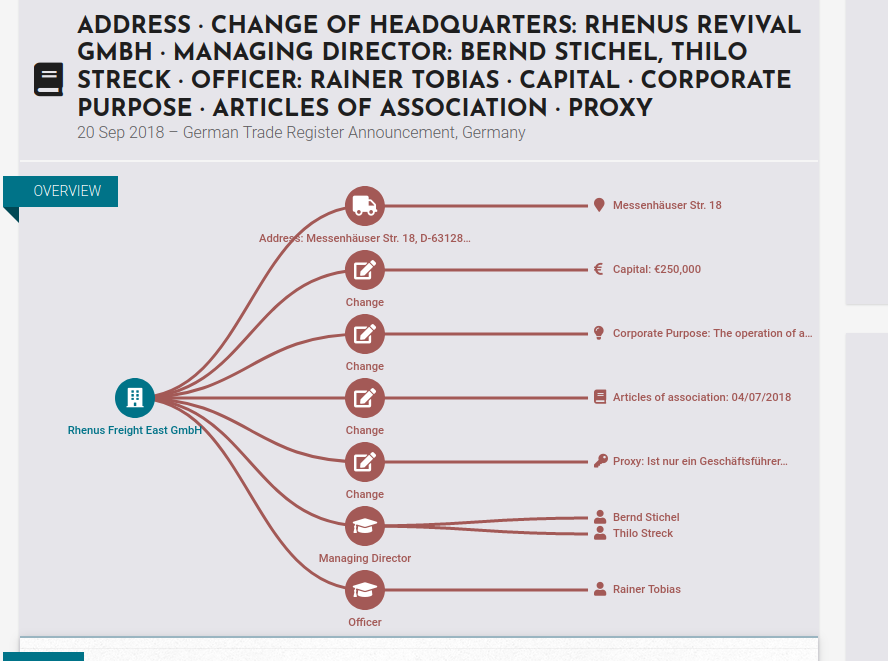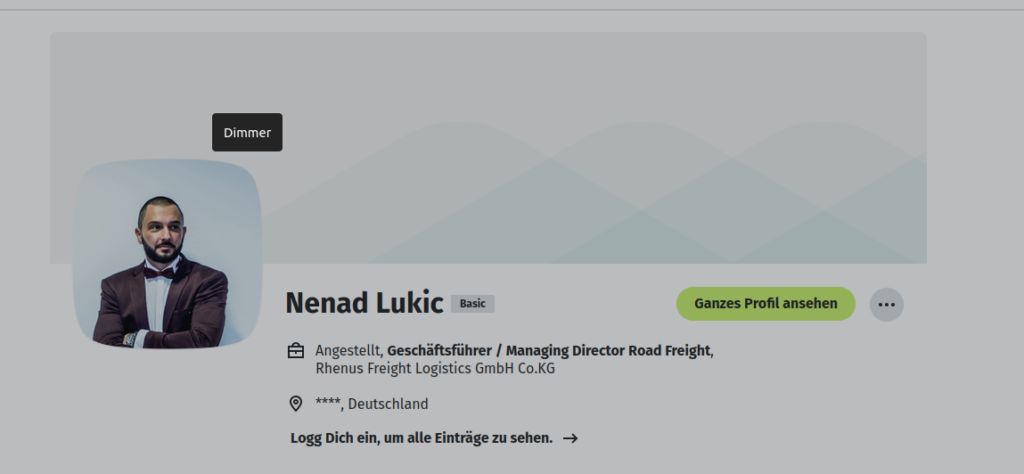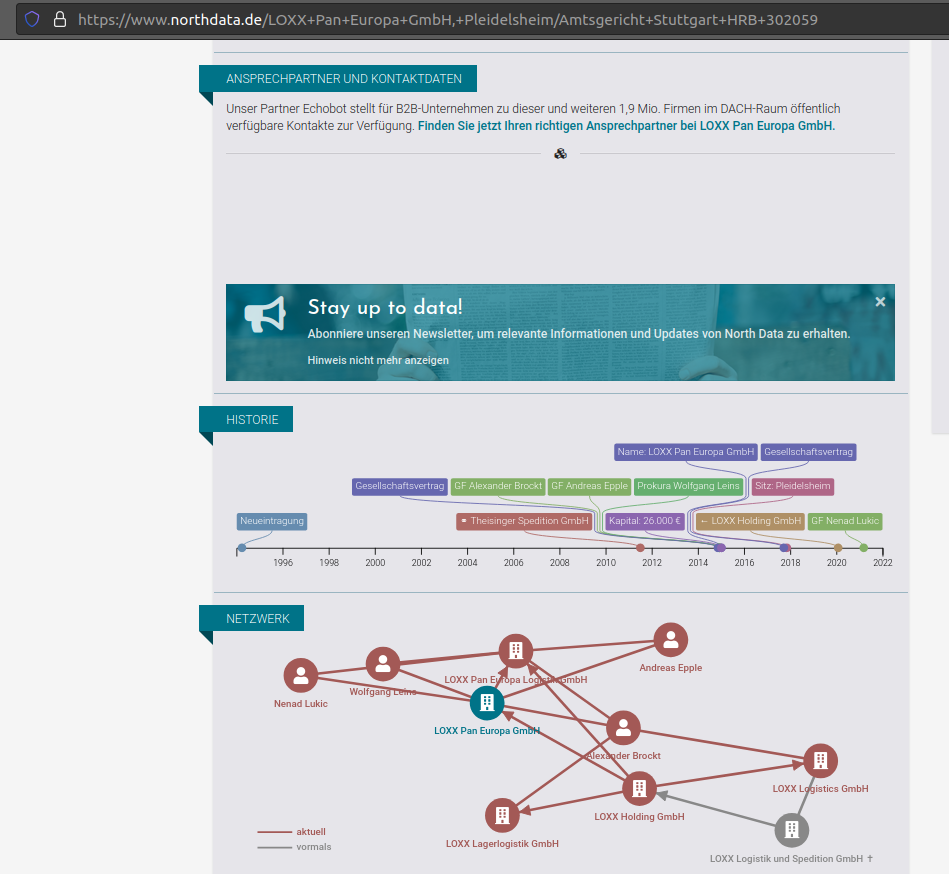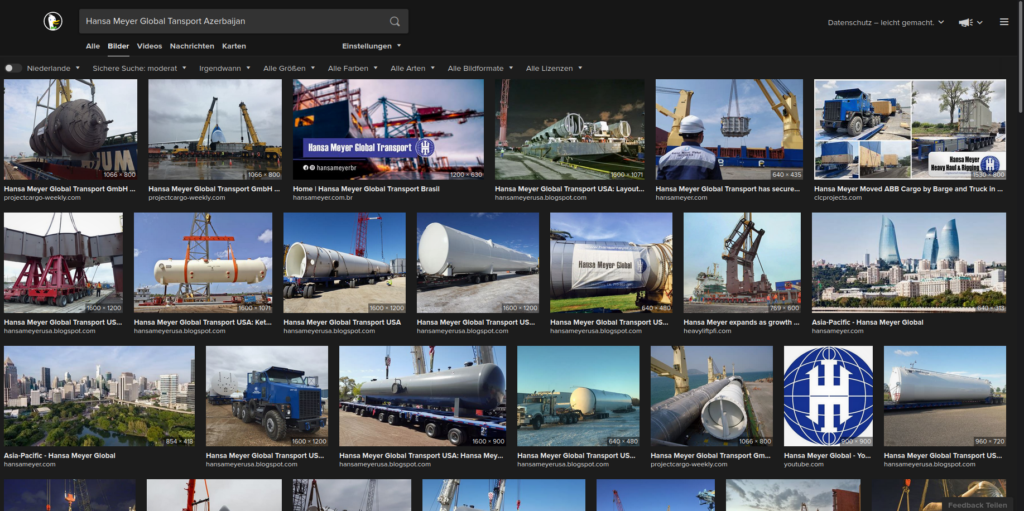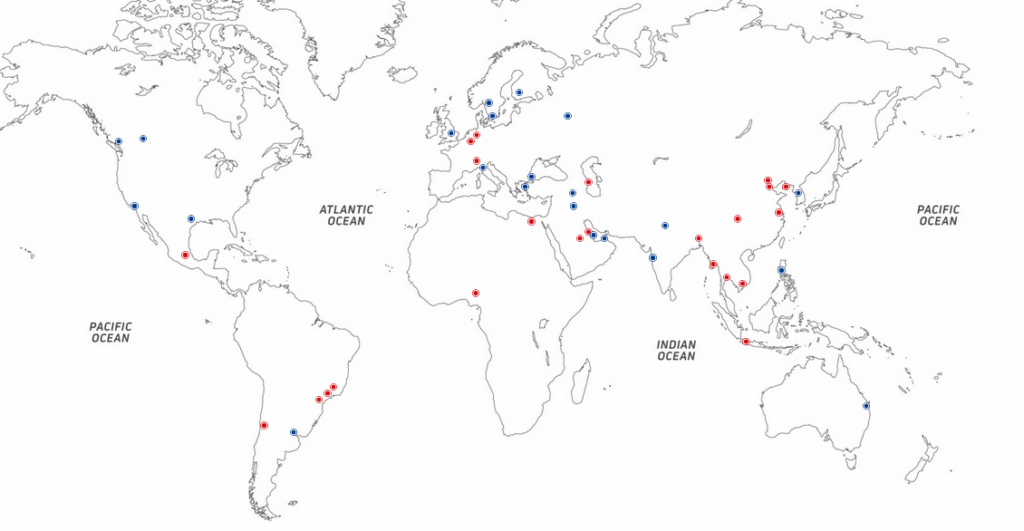 Footnotes:
[1]
In the Negative Dialectic of Teddy Adorno this thesis was correctly determined negated.
[2]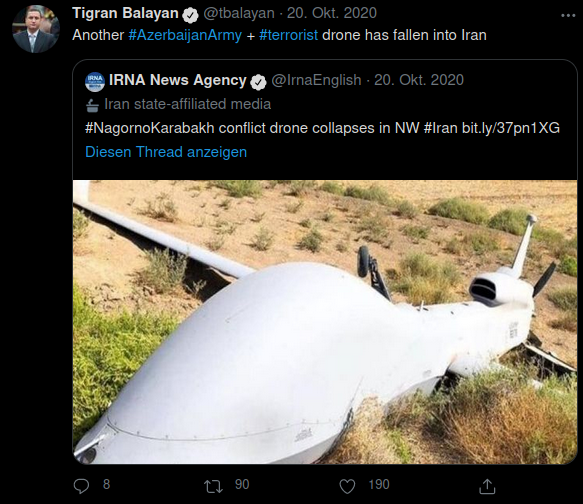 ---