Our Services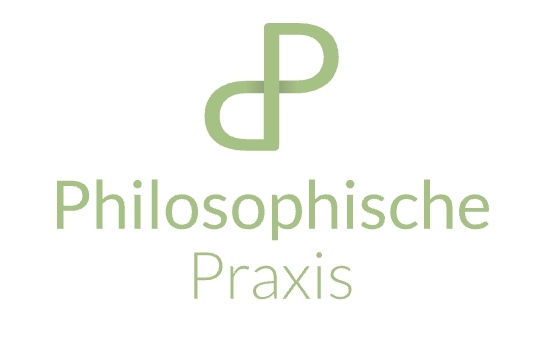 Philosophical Practice

In philosophical practice, questions, ways of thinking and insights are made tangible in a meaningful way.
This happens dialogically in conversation and close to life in view of questions about the "good" life and in the interest of the concerns of the (advice-seeking) people.
Philosophical practice is guided by an understanding of the philosophical, the center of which is dialogical thinking and which is able to provide important orientation in many forms in everyday life and profession.
Situation Reports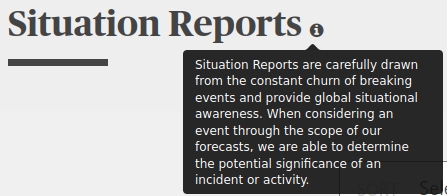 Investigations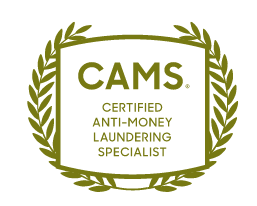 Our experienced investigators use overt and covert techniques to piece together complex patterns of activity. We look to shed light on past actions and associations. We examine motives, future intentions and capabilities in order to expose key facts. We have extensive experience in commercial and criminal cases, acting both offensively and defensively before and during claims as well as post awarded recovery.
We foster a creative and audacious approach, while ensuring our work is proportionate and respectful of the laws of the jurisdiction in which we operate. Our services include:
Locating and Investigating: We locate and monitor individuals of interest who may be seeking to flee arrest, evade litigation or steal assets, or who are of interest for more prosaic reasons. This area of the practice also operates in the planning and execution of complex process serving.
Intelligence: Identifying the modus operandi of a target or network is a critical part of any large investigation. The ability to predict the next move allows our clients to plan strategically.
Provision of Evidence: We acquire evidence in the form of affidavits, timelines and expert witness testimony.
Identifying and Profiling Witnesses: We identify, profile and cultivate potential sources; understanding their motivations and managing their evolution to becoming fully-fledged witnesses.
Asset Tracing and Mapping of Structures: We identify assets and prove their ownership and value, taking into account both jurisdictional enforcement and hidden ownership.
Covert Surveillance and Monitoring: Surveillance is deployed to locate individuals, map their activities and lifestyles, and identify their associates, co-conspirators, facilitators and assets.
We can work with your in-house team or external lawyers, and we can help you build a team based on the best fit for your case and jurisdiction.
Due Diligence
We enable our clients to make informed decisions about the companies and people with whom they work. We focus on the people, their individual past performance, motivation, reputation and character. This is coupled with the culture, reputation and success of the business they have built or lead.
We advise globally on mergers and acquisitions, private equity, IPOs and new business partnerships. We offer specific FCPA or UK anti-bribery related programmes, including 3 phase global vendor screening.
Enhanced Due Diligence: Talking to people who best know the company or individual of interest, supported by desk-based research and analysis.
Standard Due Diligence: In-depth desk-based review of information that is often 'hard to find' but publicly available, coupled with regulatory checks to fit your jurisdictional and anti-bribery and corruption criteria.
Red Flag: Our clients are often looking at multiple targets, so an initial review can save time and money before conducting more detailed work. It can also give the opportunity to work through any problems with the target business at an early stage.
Whether the subject of interest is a company, management team, board member or third-party associate, Diligence ensures you have confidence in those with whom you go into business.
Business Intelligence
What are your competitors doing? What are others who could affect your interests thinking or saying about you? What do unfamiliar markets look like? What are governments and regulators planning? What is your risk of exposure to corruption or fraud?
Our Business Intelligence practice provides the predictive assessments and monitoring services that organisations and investors require to capture opportunities and avoid risk.
Solutions include:
Competitive Analysis: Establish the capabilities, intentions and strategies of competitors.
Influence Mapping: Understand relationships, hierarchies and allegiances to inform and explain decision making.
Market Entry: When exploring new opportunities we act as your pathfinders in countries of interest, flagging up potential problems before your arrival.
Businesses operate in a constantly evolving marketplace. Having accurate information on what could impact the bottom line or a firm's reputation can be the difference between success and failure, particularly in emerging markets with limited transparency.
Personnel Screening
Our recent study found one in four CVs are inaccurate with time gaps papered over and the reason for leaving a company often obscured. We separate the 'white lies' from the deceitful untruths, thus helping you avoid the lengthy, expensive and embarrassing consequences of a bad hire.
People are an organisation's most important capital. They define an organisation's reputation, the performance of funds, the value of assets, and compliance with regulatory frameworks.
To help our clients make the right hires, we provide:
Executive Profiling: Comprehensive and constructive reporting on a person's qualified status, career track record and reputation.
Background Checks: Succinct yet reliable checks that are conducted by trained personnel, rather than an automated service.
Specialist Screening: Examine the integrity of candidates being considered for roles in specialist industries, or where a specific threat is prevalent.
We adopt an independent position in the hiring process. All our profiles can be completed with either a candidate's cooperation or discretely.
Interested?
aTOX ID (Smartphone): 53FB4D39374C17E3A94D177387D54E9D9C2EBB73E8B3940C823EE38C391CB23138DF555795EE
Threema-ID: 5NEUFUSH
Wickr ID: laemmergeier
Mail: Redaktion@laemmergeier.info
PGP:
—–BEGIN PGP PUBLIC KEY BLOCK—–
xsFNBGD21z4BEADD17iglNS6lf9eYYrQUnb0/D2RYSdoaL5FAVrCeXdrECHxlrTPebOqtfPoUAXr
U3tX0gGUolBlGnlDh5m3MhL36RYAXkjz8K58iRPSG4WMtc11CVjU1UOPfrRDJaZqOoniA81xZ7yP
PyHFIeRt2LxaCuWDlHx3ZBSK3fXj9LcJvDAFDIvsH7jhtru5mo5r4sxmBBjERRUhgJGXesbt2lid
zpwlhBbJc06U5Fi7JEcSqBHFlyKrKEd8DtdBQCbSbs/mj05XPIndW+UQzlBk+wdL/IzgsyZ/dA8t
FwsuJN7m39YDmegY2tR4+p6S3IqWrdLD9KX0uh5l64sh7/GwgyHOu/RWG3xPgPC6roBXe3J7rEX6
WpmpfE5lISYUptLVmwMQt9eCDyuVdhopznitG6YhTVFzcGHHh/l1f24TVr/fI8GrhuAbly6f/LHp
1MBRUc0JGve0rL1obIlEmyFhZNiaxg7Z8GXQ+5au6Y87CHva1JV1mAll5Vh0Q54oCvFbQt2ETNkx
7xc6ZkLVySSLEXPcEjpmO8E/vuA9oDrXKHigFnjc98a8+g40gNuO/FnEUHX0mVY8hpuSQ4QVNoYS
er7GwqLxgTm2b8rzyZRO+QFgBgGqjh1VyvZSFT6pRoof0NE4lLmEpyWZtuTK1BSklrz18zmyx0+d
hzyHY/WOMIwoRQARAQABzSZtMDViZGQzMSA8UmVkYWt0aW9uQGxhZW1tZXJnZWllci5pbmZvPsLB
jwQTAQgAORYhBB382Ipzp4JW4VDZuljIUb3qnU6VBQJg9tc/BQkFo5qAAhsDBQsJCAcCBhUICQoL
AgUWAgMBAAAKCRBYyFG96p1OlR1nEADBOcLt4I29wFCSwP5I6QZE6ADlMIVi61x4rpDHivfqz25m
w/f02Z8nvbiFniKUr95gKrfKOogBIAzWqYfuesPl+pRyS529zP5vYuv48Eai0ACKBC0AszeegDVa
CQnZnA6i9kICRsk88+k/odei1KNwHcMYHJD2mtuVgSCsaITgbX8GUQC37Dl0Cg+Tl+oC5ulKdrXf
qQcNmk86LA/5ZjdZId729dDKSMaARuDM8bE85I9LrX83/UtlYV294hIF7d1s3P9EfBh/ePtJH9L9
kqPqCKMWDrs9QmHNsMAuDz5gSY6JtP8l2a5RoU3Sw/stosP6TrI6BCCdi/jIaOiQ2YL4auOaNoH3
gaTtF5ryGRW8bAyGWOv8jXASHjjxVDnDZorVbcHHMxMgdCCf746cl8lHZa6dnVbeYLgPT6Fom+WO
c6ePUKmNOab7SXtlUw5tYsi5sPM6j2lKU2eRg2kqJgFFgiDOjBmlXsCl8NCPLPcViuiGr3jxW3Ts
R60ZUnwA4YMEM+Llh5mVQt3skCtskyQXm9J45BZJ2QRcPPVg3bV9qGchctw2Z9OPE55m/sroSD01
JM1sJ6CVZDYLa4BlHbImZM0Z0W++DZnv2/LZfzLz2ZjZmHy1bUz3eFAd2AGwI1L5ndqWO2ja1m93
CGYplZxIwNvgM6LrFYFOyd/6gRReac7BTQRg9tc/ARAA5bl5eQkS3QdsNzRkLaL1DJnhyB8VtJ/k
Jc5hZ1Je+K0vyqGaM4OP3NDt1HgAWEaDqP60DqbxQ0pBnrj5BHZHkS08Me0k0BBCKlXkq3vYpW4I
l8ZWDJRg9fMkL3slrzv3hbyf4c2dh11IEABZLEXiT8UMO+0p1dviXMSeNU2xnqZBtAL1l4wtLOYG
5xqsTBRGfXrNMPyzcDHpM3KU8xPTuoXuEiC63tQYB9iaBvStYMikkzZ98Y20OR9osJCbm2iWVUYE
jPH3zHi5h51XixXJB4uEGb6IWQ4d6FL3KhkXaAAA4p7C5I/78yz37oBoKfl+ypQXYFdyXlDz1vDO
cSdLaIHhkZhVeaGmnguHprGdabE4GxStWXBP8TgrWYjN3hQAow2h9Xou/YoEGiOaHpL7BxqXREmJ
s5kpGbnSt0A0xS/rDev0fQBPwafjlKS63wwzGNlWXyS1aBgs3NDD7l9bMRuNXpLlBmv5YxQYV7aX
9fTHAqUeK9mSBOiUi/WPMmf96mmXonVz6BTPVzejDtk6rvWSS/EbHh58K1fkY09kIdqQmhR9bXdh
LvulnkTt+lxsaiwzqfbcl7j2ntrsV6tNUADj45ACN9fFnCivkkleYAYLprpkdPdra//dBi/CLeKP
+AgbpamQoTig49eJzbe9hMA8dsSaDcxsuwvtSiH2H7MAEQEAAcLBfAQYAQgAJhYhBB382Ipzp4JW
4VDZuljIUb3qnU6VBQJg9tdABQkFo5qAAhsMAAoJEFjIUb3qnU6VwrkP/1e4R/LikaoLhN0hSqC3
LzsF60vN7H5O60Lb9C7rAlvmahSqOoSSYEaPCT7XMlFmkLpS8JxLDMbpkNcP8E0WbGKvt89pL4+3
x0h8zKFajLAm/pTwsaoMP56FoyE9jDNvA+YJ4ldpdc7mA3Jqh6MdwSSMgOtH97+MELgrZo0gO6GB
CGQnCj88IMM3jYtEPRHmq6bAbgVLepAhwT3S1MhKj0wkCtYH0IKfBJqgvOFlGWIpyS7ednaXNMzy
Rxb7BothbjkvaX5TnBgzxW6hKEYyzXXjJfJAkndg6SC1hEfN5UE41OxD2ZPKOhCXZNYPCV7I5bRn
imqcECcOlktAKHUPBH2NxB7oCO6IoyVSpSumbya2L7B4+Ubfyc6sCuCqpAw/osyujJLqEp3hRWP7
D0vVSZTtXCAzYmSb3YPhJQHCmGRNETXxL+qecyXt7MhrrBzNoDrpKYji4EwXLngBshSQFVXQheS5
jsKvXpqNtAFs2m/jWf40AGJ//JUTYc+yK5H37eQ+/mu4Kw24py7KQlptvCW8MPGXI8nXhtT0zogM
mkEFRj16bXNz977rZzsmBPqAAUfSpAwHNR2JAOFTYLNeXvjJmhA60TZ//BgU+SQo5GzER8nmXSaO
KMVq/0vnQv8rw8UG3xJA6XSNIAM79fMkrxhW7yGQtrn72icvLH3Hq0IJ
=xqXc
—–END PGP PUBLIC KEY BLOCK—–